A pet food brand is not exactly what you think of when someone says the word "startup" to you.
You're more than likely thinking of some sort of arty or crafty pursuit or a product that people don't need—but they'll definitely want.
But for Mike Halligan, the pet food market in Australia was something that needed a shakeup, and that's something he could help out with.
In early 2018 Mike was working as General Manager of The 5TH when his Cocker Spaniel Brandy passed away. He found himself looking further into the world of pet food—whether anything decent actually goes into the food, which brands are actually trustworthy, and if there actually are any decent brands out there.
Scratch was born out of the lack of finding any of this.
Pet food brands are traditionally "ground up dodgy meat, cheap ingredients, heavy bags, little transparency and 80% of it being headed up by two massive chocolate companies", as I said, not exactly the space you'd expect to see a startup pop up in.
Scratch is made up from kangaroo, broad beans, chickpeas, vitamins, and superfoods, as well as salmon oil. Everything needed for a strong, healthy hound.
We caught up with Mike to get a handle on how he made his side hustle a living, breathing reality.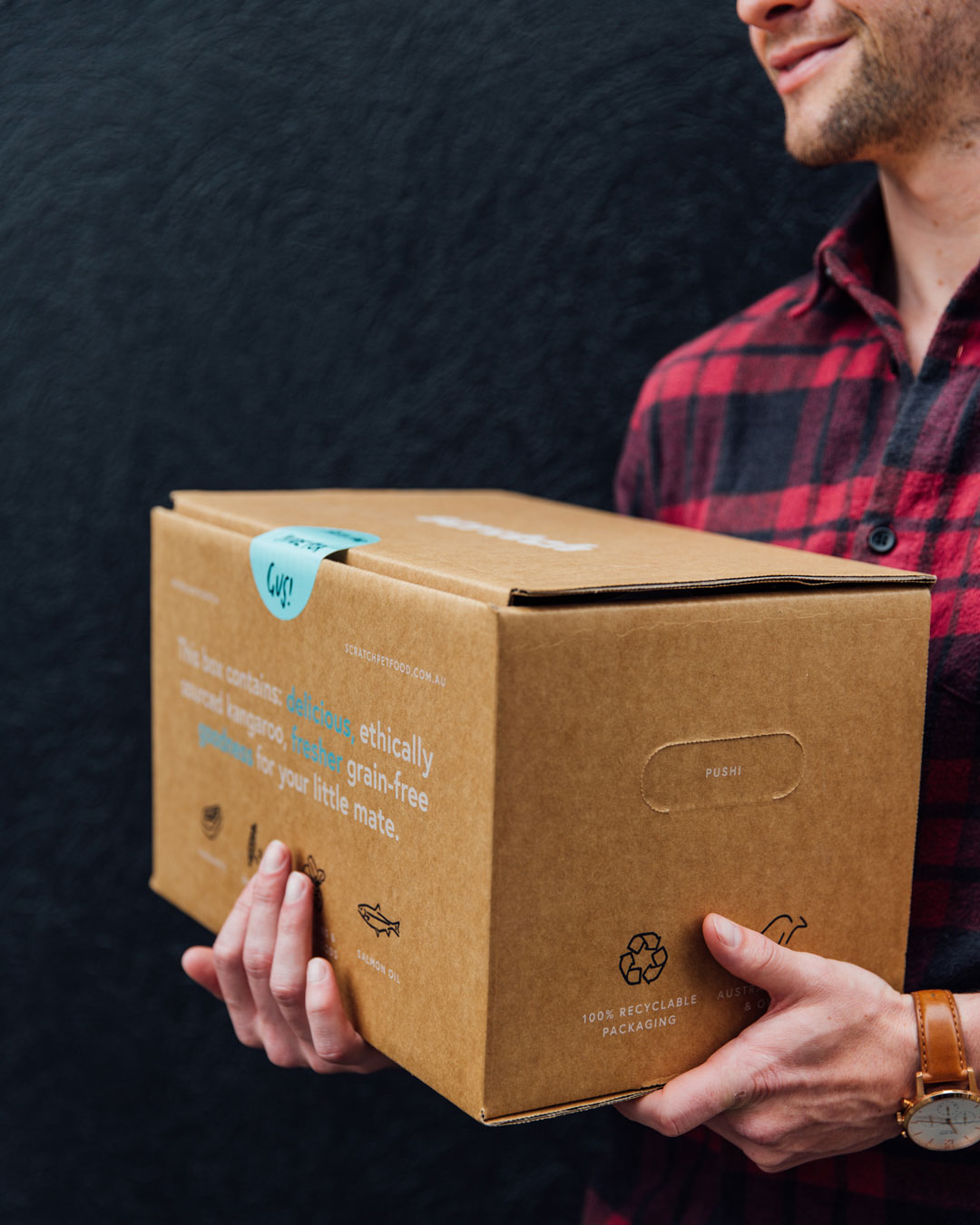 How did you initially land on the idea of Scratch?
So, at the start of the year, my Cocker Spaniel—Brandy—passed away. She'd had a good innings, aside from the last few years, where she was a little bit worse for wear. But she always had this massive smile on her face.
I was trying to think about how do I how do I make it better? I was just starting to have a look at the pet food market and learning about dog food, and what's the best thing that I should be feeding her as she's withering away a little bit, unfortunately.
I was working as general manager to watch brand called The 5TH at the time and I'd really had a few years out of my being in my own business and I was sort of recharging. I was learning, I was enjoying managing others and working with others, but I was starting to get the energy back to start doing my own thing again at the same time as I was trying to work out what to feed my dog, and I didn't really feel good about any possible decision making about what to feed her. I didn't feel like I trusted any of the brands out there.
And so, I said I have this idea of what if, what if I knew who the dog was and I was able to make food especially for that dog, and I can time when I made the food for that dog.
I thought I can do this, I've got a background in making websites and making customer experiences, designing brands and whatnot.
I don't know how to make pet food, but I care about this enough to quit my job and freelance and just do whatever I can to get money.
It was two weeks from researching dog food to quitting my job and going, alright, I'm going to freelance and I'll pay the bills somehow, but I'll give this crack.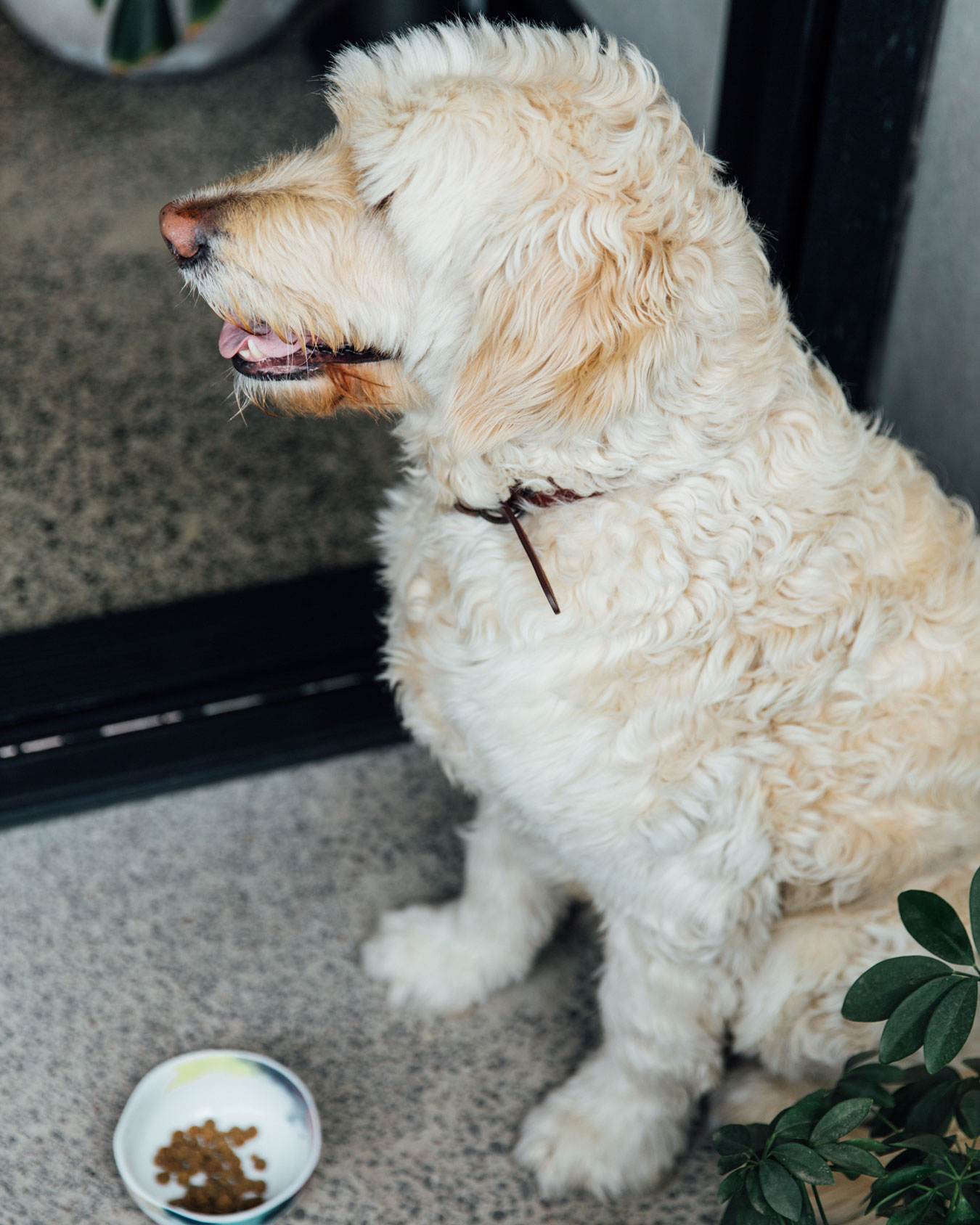 What did you find was the major challenge in getting your side hustle—Scratch—off the ground?
Where do you start? I mean, day one it's like, alright, how do I make dog food?
Probably the biggest one though is how do you find support in things you don't know about or you're not intuitively good at. Because the odds of finding a business partner, especially someone who knows the ins and outs of a small industry that's controlled by massive overseas companies is really, really small.
Finding a business partner is definitely the hardest thing. And that's why it really helps to talk about the idea, even at day one, I wasn't holding onto it and thinking someone's going to steal my idea. I just told as many people as possible.
And then, I just got super, super lucky in meeting this guy—co-founder Doug—who had several years of managing a pet food company, he'd made ingredients for some of Australia's biggest brands and they would just literally put their logo on products that he was developing for them.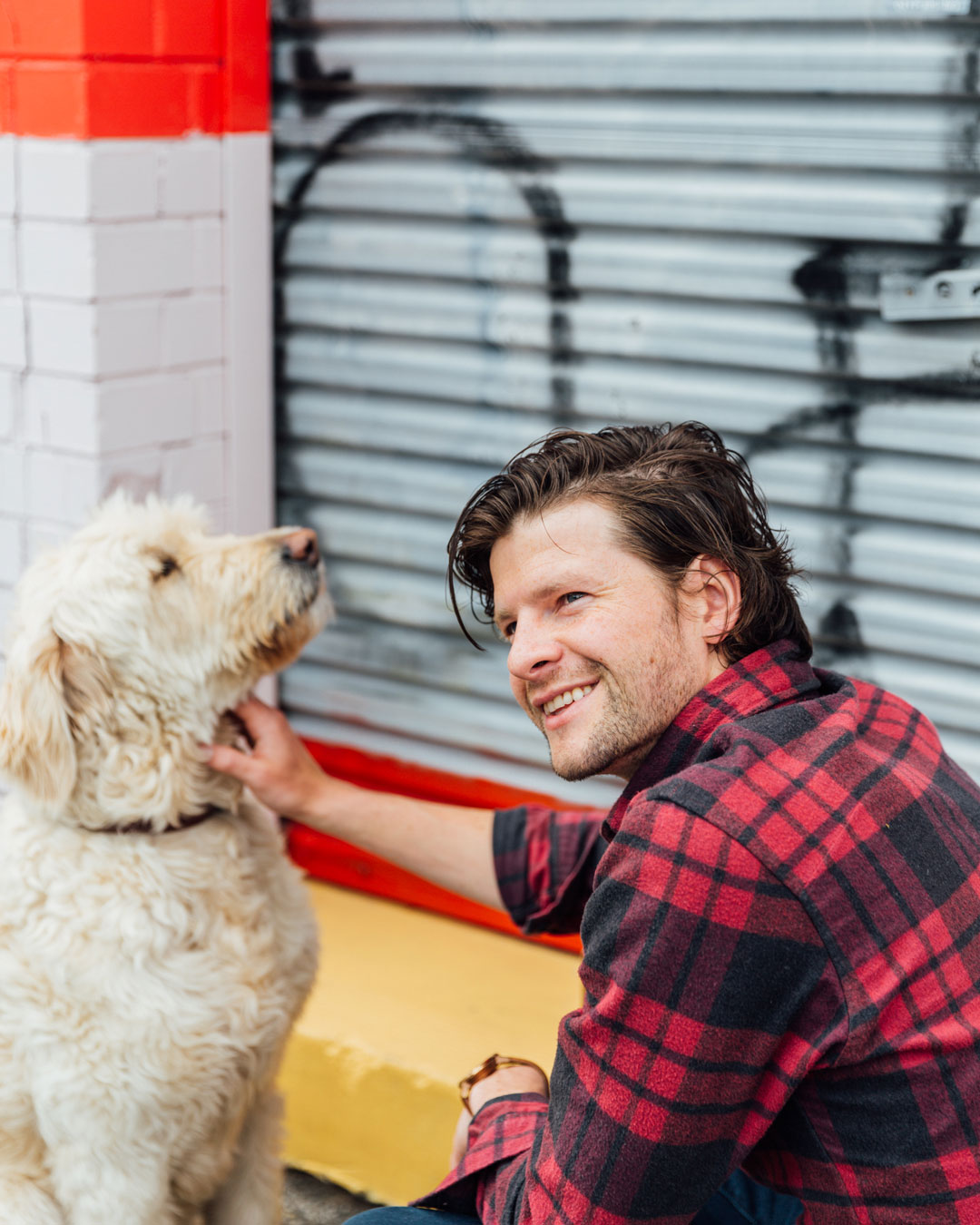 What's your advice for someone who's trying to get their side hustle off the ground?
Get support and get people rooting for you.
Even if even if it's just someone that you have to be accountable to. Someone to check in with every week and talk through your progress.
Early days when it's just you, things can move really slowly. You're wondering how do I get the money, how do I get further knowledge etc, and everything's pretty much against you unless it's an industry that you come from.
I'm a big fan of coworking in the early days because you're surrounded by other people in the same boat and they're all just kind of just taking little baby steps.
How many hours per week do you spend working on Scratch?
At the moment I spend about 35 hours per week on Scratch. Nothing crazy.
I have definitely started businesses in the past and burnt myself out, spending twice the time on a project for about 10 percent extra output. I'm focussing on making sure that my mental health is right this time around.
I'm running, I'm making time to see friends, I'm doing all these things so I'm as recharged as possible for those 8 hour work days to give people my best time, my best attention.
Startup culture says that you have to be working every hour of the day, I don't believe that to be true.
You can find out more about Scratch at scratchpetfood.com.au.
The website has a great onboarding system that you can do before you even purchase. It gives you an idea of how much food you'll need to feed your dog based on their size/breed/activity level and how much that will set you back.
To keep on top of everything to do with side hustles, amazing jobs, and money, head to our Career & Money section.
Image credit: Annika Kafcaloudis