Not long ago I read an article that compared potatoes to Mariah Carey — apparently they're both reliable, can be sexy at times, rake in lots of money, and are often taken for granted.
Now, I'm not a fan of Mariah Carey, but I can attest to most of the points made about the good old-fashioned spud.
Did you know that Australians eat more than 60kg of potatoes per person every year? And not surprisingly, the most common way of eating them is in the form of a hot chip.
But these incredibly versatile vegetables have so much more on offer — as salads, in soups, fried, roasted, baked, boiled, or grated and formed into rostis.
And don't even start on the different types of potatoes out there. It's crazy to think there are actually 5,500 varieties.
So here are some of our favourite potato dishes to get you inspired.
Posh mash
There are some dishes that just cry out to be served with mashed potatoes. Think anything slow cooked and steeped in delicious gravy like lamb shanks, something crunchy like fried chicken or the classic partner, bangers. Most people add dairy for extra creaminess (sour cream, milk, butter) but you can also pimp up your mash by adding flavourings such as horseradish, garlic, or fresh herbs.
Our pick — Aria's truffle mash.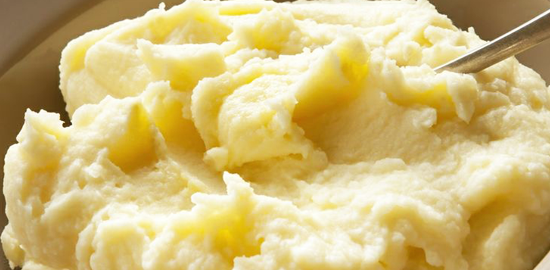 Fondant potatoes
Fondant potatoes are one of those dishes that sound extravagant but are actually very easy to make. If you haven't made them before, give them a go at your next dinner party and you're sure to impress your guests. They are simply peeled and turned potatoes (which is actually the hardest step) that are browned in butter, then softened in stock and thyme. The result is a crsip outer shell and a soft, smooth centre.
Our pick — Rhubarb Rhubarb's fondant potato.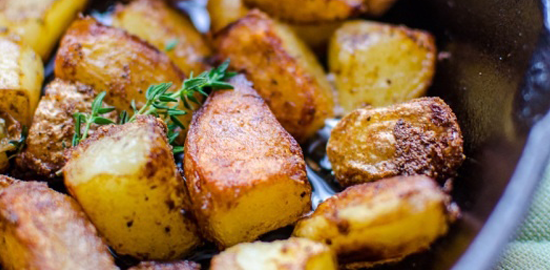 Potato bake
This dish is known by many names — potato bake, scalloped potatoes, potato gratin and potato daupine/dauphinoise — and, if you're like me, every family BBQ included a potato bake from Mum that was served piping hot from the oven. Layers of sliced potato bound together with a rich, creamy sauce and topped with cheese to create a golden crust, this dish is just as perfect as potatoes get.
Our pick — Reserve's dauphine potatoes.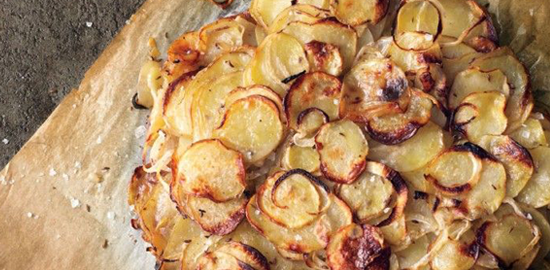 Our Creamy potato bake recipe
750g potatoes
2 tbsp butter
1 ¼ cups cream (or half cream, half milk)
½ cup parmesan cheese, grated
Salt and pepper
Peel the potatoes and slice thinly (around 3mm). Place in a bowl and sprinkle with salt and pepper.
Pour the cream over the potatoes, then mix until the potatoes are coated.
Place in rows in a well-greased dish, then dot with butter and cover with grated cheese.
Cover the top with foil, then bake at bake at 160 degrees for one hour.
Remove the foil then bake for a further 30 minutes or until the top is golden.
TUL Note: Penny is a freelance food writer and obsessive cook, who has returned to Brisbane after ten years living in the UK and Melbourne. She is currently taking her passion for sweets treats one step further and learning the skills to become a pastry chef from her culinary idols, documenting her experiences through her blog Project Pastry. Want more from Penny? Click here!
Image credit: Minimalist Baker, Bon Apetite, Diane Broad, Pinterest, Sippity Sup