The most dreaded words in the English language? Insufficient funds.
We've all been there. Living pay cheque to pay cheque, trying to make ends meet with no savings in the bank and then boom—the Coachella announcement drops with an incredible lineup and you only have a couple of weeks to turn a few thousand dollars around.
If you missed out on Coachella tickets this year due to insufficient funds and you want to go off-the-grid to avoid all the photos flooding your feed, you're not alone. Here, thanks to CommbBank's Goal Tracker, we chat to Bella, 23, about how she knuckled down to save enough money on her account coordinator salary to live it up at Coachella—so you can be armed and ready with savings next year.
Can you tell us a little bit about yourself?
I'm a Brisbane girl through and through and I'm really interested in marketing and advertising but around positive change. I finished my marketing degree just over a year ago and I started an internship at a creative agency in Brisbane. They then employed me as an office admin, which became my foot in the door to the industry. Then, earlier this year, I was promoted to account coordinator.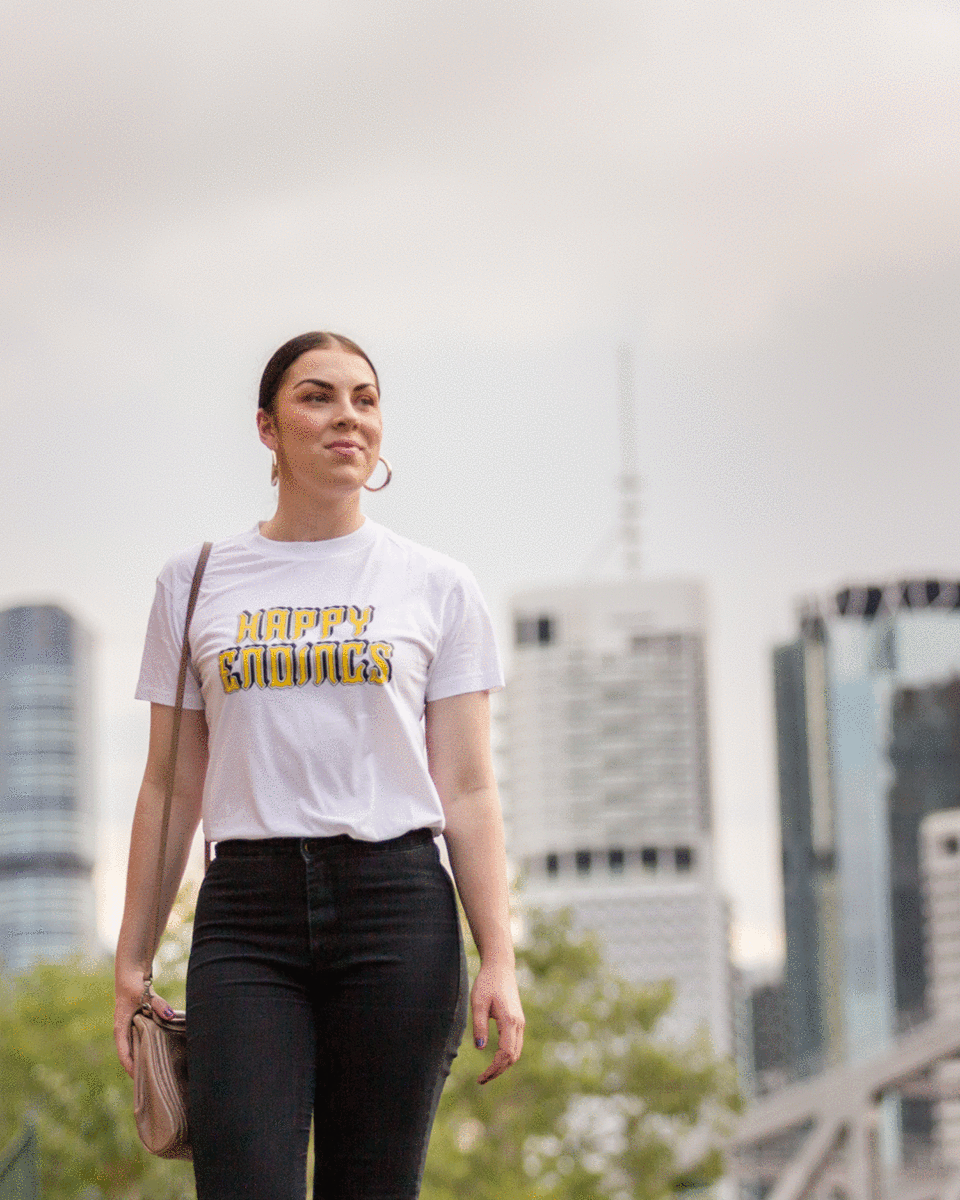 So, why Coachella?
Coachella is something I've wanted to do for a while but it was about picking the right time and I think it's going to be an amazing experience. It's the 20-year anniversary this year as well, so it has definitely built momentum. I've had a stable job as well, so that's been really important.
Who are you most excited to see at Coachella?
I'm really excited for Childish Gambino and Ariana. But I'm really excited to see an artist called Lizzo—I would fly to the States to see her alone. She can twerk and play the flute at the same time!
How long are you going for and where are you staying?
We're going for three weeks and we start off with a couple of days in LA, then we head to Palm Springs. We're staying in a house so we'll be commuting to the festival every day. Then we go back to LA to finish off the trip to relax and recover. To get that little bit of escapism afterwards will be awesome; I'm really looking forward to it.
Coachella isn't renowned for being cheap, how much is the trip going to cost altogether?
In terms of US dollars, it was $429 for the tickets, so it's $61.29 over seven payments, and that's over a period of six months, so Coachella break it down for you. It's a great structure to stay on top of the savings. If you pay one large sum you can potentially drop the ball on savings but this way made me disciplined with my savings. My flights were $1,400 return and I bought them early on; I think it's always important to book further out because the flights can creep up and become really expensive. My accommodation was $704, split between four of us, so in total, I've spent just over $3,000.
Did you have a goal of how much you wanted in the bank for spending money?
I'm one of those people who can't come back home with zero in my account because that's just unsettling. I would spend my entire flight home worrying about that, so I want to have a healthy buffer. One standard drink at the festival is $14, so when you consider the exchange, each day can become really expensive. Therefore I've budgeted $200-300 each day for the festival.
Realistically, how long has it taken you to save?
Tickets went on sale in June 2018, but I started saving around the Christmas prior because I had tickets in mind but I also had flights in mind. It was scrambling everything together to save for that. It's essentially taken me just over a year to save.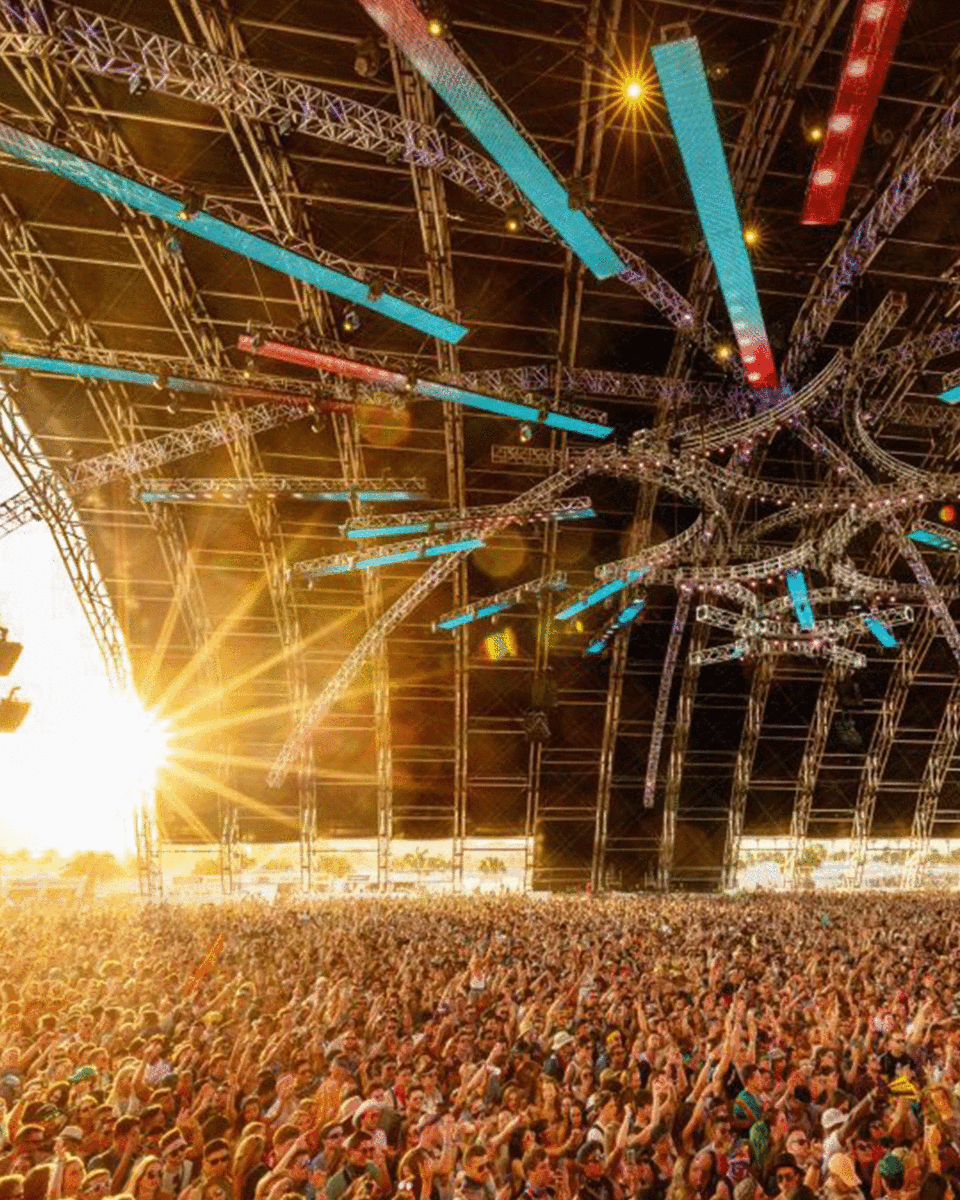 What was your saving strategy?
I've separated my accounts into long-term savings, short-term savings, and immediate money. In the beginning, I would say 50 per cent of my fortnightly wage was going into the tickets, accommodation, flights and parking. Then, once I committed to the trip, 20-30 per cent of my fortnightly wage was going towards Coachella. But don't get me wrong, there were times I delved into those short-term savings, like the Christmas period, going out, presents and things like that but this year I've been using CommBank's Goal Tracker, which has helped me reach my spending money saving goal. It essentially allows me to break down my spending money goal into weekly amounts so I can see how much I need to save; I've been squirrelling away a couple of hundred dollars out of my fortnightly pay.
What advice would you give to someone looking to go save for Coachella on a tight budget?
I'd recommend choosing the ticket payment plan because it keeps you disciplined and keeps your savings on track. Regarding saving money, it can be hard, but at the end of the day it's an experience not everyone gets to go to and it's undoubtedly going to be a really great time. Long term savings are important but remember to seize the moment and enjoy these experiences while you can before you get a mortgage and things like that. Life's too short!
If you're thinking of saving for Coachella next year, setting goals and knuckling down on your savings is imperative. CommBank's Goal Tracker offers a simple and effective solution to managing your savings goals by breaking your bigger goals into mini, achievable ones. Click here to find out more and kick-start your savings goal but always consider the terms and conditions when making a decision about what best suits your circumstances.
Editor's note: This article is proudly sponsored by Commonwealth Bank Goal Tracker and endorsed by Urban List. Thank you for supporting the sponsors who make Urban List possible. Click here for more information on our editorial policy.