Cheap and healthy options are few and far between for those of us looking to solve the daily dilemma of what to eat for lunch. Sushi has been a cheap and tasty staple for many for years now, but more and more Vietnamese options have been cropping up in our suburbs and food-courts of late. Rice paper rolls, vermicelli salads laden with tofu, lemongrass chicken and sugarcane prawns and banh mi are cheap, cheerful, and delicious options for the hungry working masses.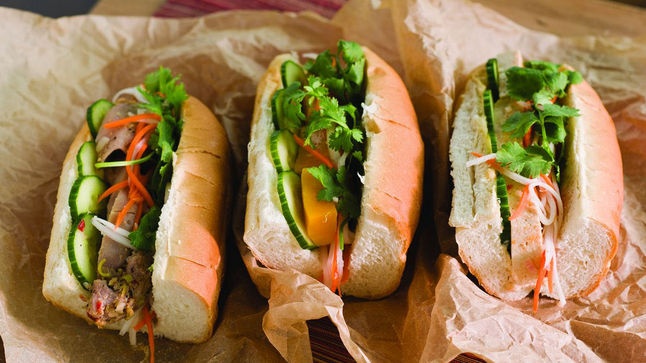 A new Vietnamese haven, Rice Paper Scissors, has moved in to Milton, and is answering local's lunch-time prayers. Tucked into a minute shop-front on busy Park Road, the newly opened Rice Paper Scissors is delivering fresh dine-in and take-away options for those of us who believe a good pho can cure almost any appetite.
Run by local couple, Jason and Pamela Pham, Rice Paper Scissors is a welcome addition to Milton's line-up of eateries. Offering morning and lunch-time options, the small space does a mammoth weekday turn over. Prices are very reasonable, and the service is fast and friendly. The rice paper rolls come in a plethora of flavours, and the bright white, doughy steamed buns feature new fillings each week. Add excellent pho and salads to the mix and Rice Paper Scissors is, unsurprisingly, a new favourite.
While the façade has no street appeal whatsoever, don't let that stop you from trying this fantastic little café—Rice Paper Scissors is a winner!
Where: Shop 13/1 Park Road, Milton, 07 3161 4166

When: Monday to Friday 9:00 am to 3:00 pm
Image Credit: Thrillist