Crack out the scones, Brit-fans; it's finally happened! Ever since K-Mid strolled down the aisle in 2011, we have been waiting for this day, and now it's finally arrived. (Squeal.)
Little Prince Soon-To-Be-Named clocked in at eight pounds, six ounces (that's 3.9 Kilos, dontchaknow?), and the royal bub was officially announced, in line with Royal tradition, on an easel outside of Buckingham Palace. A ye-olde Town Crier was on hand to announce the baby news to well wishers outside the hospital. And, because even the Royals have caught on to the whole social media thing, the birth was also announced via Twitter, with 14,223 retweets and counting.
This momentous event has brought all the big issues to our attention, like, which star sign will the little tot be? (He's on the cusp!). What are they going to call the little Prince? And, most importantly, what does Suri make of it all?
To celebrate the news, we're heading out for high tea. Try Room With Roses in the Brisbane Arcade, Nundah's Queenies Tea House, or just pick up a scone with jam and cream from Vanilla Pod.
But amid all this media turmoil, tea drinking, and fervent back-linking, we think it's important we all take a minute and wish the little tike well, and cross our fingers he's inherited his mother's luscious head o' hair.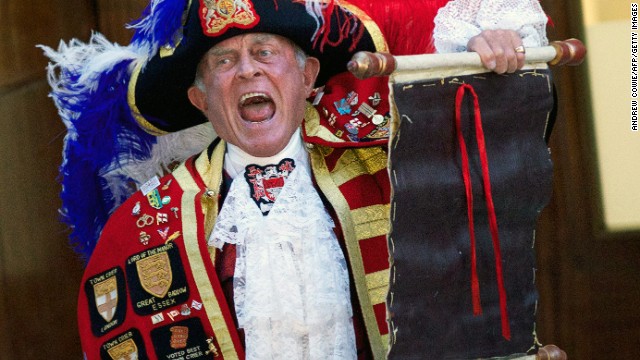 Image Credit: You Can Call It It, CNN