You know the feeling. Your hair coiffed perfectly, that wanton bounce playing around your ears, and the smile firmly planted on your face after a visit to your favourite salon?
And then you try to recreate the same look at home. And it's a fugly mess. Newsflash: there's a reason hairdressers train so long to hone their hair-wrangling skills.
So, in the interest of maintaining your hair-sanity, we reached out to one of Brisbane's best hairdressers who has some serious skill in the cutting and styling department to find out how we can achieve the latest hairstyle trends that we're seeing on the runways and the streets of Brisbane.
Creative director for Rokstar Salonz (in Red Hill and West End), Brodie Lee, having recently returned from New York Fashion week and Mercedes-Benz Fashion week, was our obvious go-to stylist!
"This season we're seeing everything from gorgeous waves and side braids to strong structured pony tails", says Brodie.
"Having the right tools and the right products is the key to styling hair at home. But, obviously, if you are wanting something for a special occasion you can't go past a visit to a stylist."
Working as one of Cloud Nine's brand ambassadors, Brodie — and her talented team — are incredible stylists.
Rokstar pride themselves on offering personalised styling lessons, where they spend a whole hour, one-on-one, to teach you how to use these the tools to create (or re-create) amazing hair at home. [Ed. Tip: We recommend getting it done by the experts though — there's nothing like being pampered!]
Effortless Glam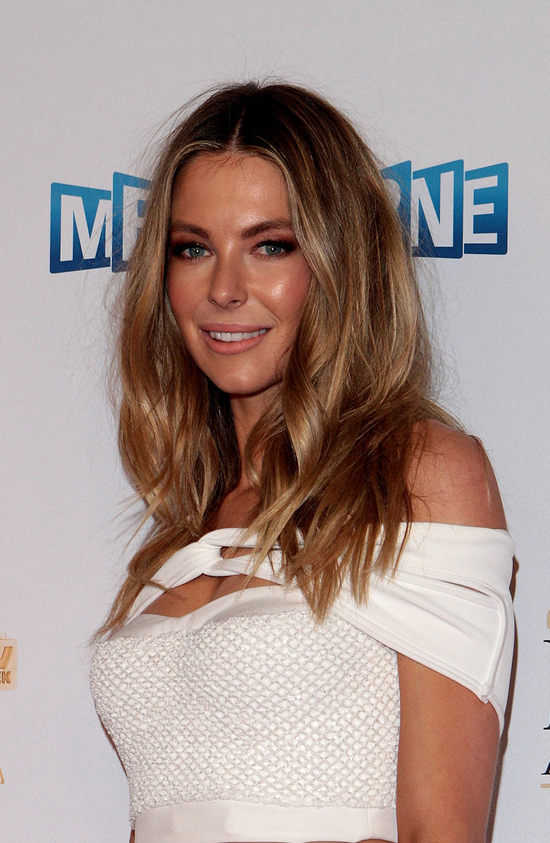 This style is a straightforward to create but looks expensive and glamorous.
Step 1: You will need to use some product for support and hold, along with the Cloud Nine wand.
Step 2: Divide the hair into four quadrants (ear to ear and centre part from the nose to the back of the neck).
Step 3: Using your Cloud Nine wand on low heat, wind the sections back off the face and wrap hair around the wand, leaving the ends out.
[HOT TIP: Hold until hair feels hot then release!]
Step 4: Use your fingers to manipulate the curl whilst it is still warm (by doing this the hair will cool and set in the same way). Repeat throughout the back sections.
Step 5: Use a dressing brush, such as a Mason Pearson, to smooth. Spray in some workable hairspray such as Sebastian Shaper Zero and your look will be complete.
The Boho Side Plait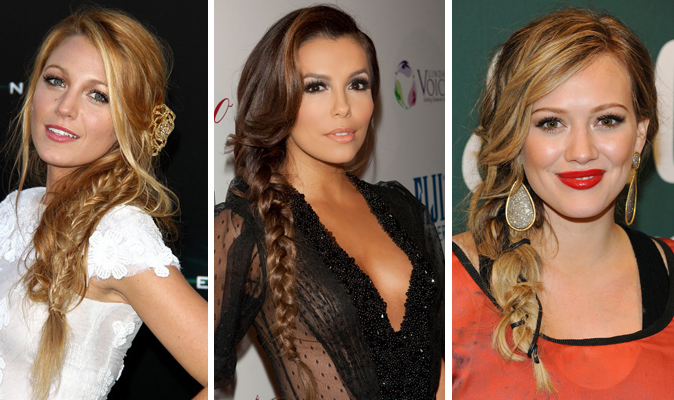 This is an on-going trend that's being seen both on the catwalk and on many a celeb' (think Coachella).
Step 1: Using a tail comb, establish a side part.
Step 2: Split hair from the part and begin a loose braid on one side of the head that continues over the shoulder.
Step 3: Use big sections to create a large plait. Once you reach the end of the hair secure that section with a small elastic band. [HOT TIP: Use some evo Haze before braiding the hair to give it a bit more texture and hold.]
Image Credits: Vogue.co.uk, The Daily Makeover, US Magazine, PopSugar Australia, In Case You Didn't Know, Isola Forumer, Cascading Stars, Secret Beauty Blogger
TUL Note: Today's List Love post is proudly sponsored by Rokstar Salonz and endorsed by The Urban List. Our sponsored posts will never be a secret — the List Love seal will be stamped on any sponsored material you see on the site. Thank you for supporting the sponsors who make The Urban List possible.