It's that time of year, once again, where you shower your mum with all that just-waiting-to-get-out appreciation for her awesome mum-ness, and what better way to do that then making her a bouquet with your own two hands (with a bit of help from our fave Brisbane florist!)?
Yep, it's time for Mother's Day, so we thought we would show her how much we really care by getting our hands dirty this year!
We visited our friends at Gasworks Flowers co owner, and Brisbane florist extraordinaire, Martin Gay could take us (step-by-step, of course!) through a stunning DIY bouquet to make your mama super happy.
Specialising in a great range of cut flowers and arrangements for any occasion (seriously, these guys love a challenge), Gasworks Flowers is one of our favourite Brisbane florists and has everything you need to try your hand at a spot of novice floristry (and the personal touch is sure to impress mum!).
Of course, if you're nervous about your arts-and-crafts skills and you want to something that will advance you straight to prodigal child, then leave the bouquet making to the experts at Gasworks Flowers. Otherwise, let's get creative!
If you'd like to get a few more tips, why not visit Martin at Gasworks Plaza's Mother's Day shopping night this Thursday from 5:30pm. He's hosting a night of blooms and bubbles in store, where you can pick up a $20 gift voucher for your next purchase (which could be just in time for Mother's Day!). There's also a fashion parade, specials and giveaways from all of the Gasworks retailers and restaurants.
Materials
Okay, so the temptation to grab a bunch of flowers, and start jamming them in a vase with creative abandon may be strong, but first things first. Put those shears down and calm yo'self! You'll need to stock up on the below items (all available at Gasworks Flowers) before jumping in.
- Lilies
- Roses
- Gerberas
- A pot
- Foam
- Palm leaves
- Florist pins
Using no more than three flowers is recommended, otherwise things can get a little busy, and your bouquet will go from artistic glory to not-so-hot-mess pretty quickly. A good tip is to start with your mum's favourite flower and colour, and work around that. Martin's gone with three classic blooms here, with a lovely Mother's Day blush pink tone, plus some foliage for breaking up the colour!
Prepping the pot
1. Trim the palm leaves at the bottom into a V shape.
2. Place the leaves upright (stalk end) into the pot and then gently curl each one over and pin into foam.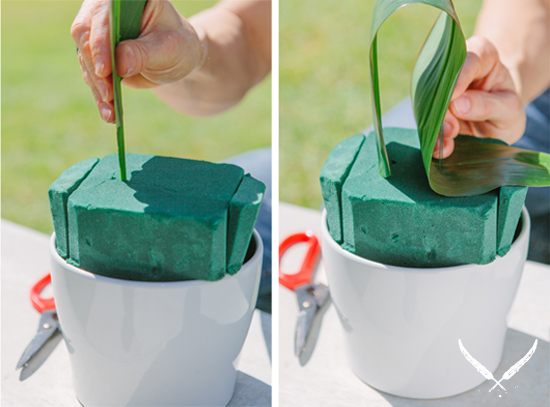 Work your way around the pot with the leaves until you've created a good base to work from with enough room for the flowers
Tip: Make sure the foam is watered and moist when you put it in.
Prepping the flowers
Cut the flowers — cut the stem close to the flower because it's a short arrangement.
Tip: Cut the flower stem diagonally so it makes a point — it's easier to push into the foam.

Making your arrangement
1. Starting with your feature flower, push the flowers gently into the foam.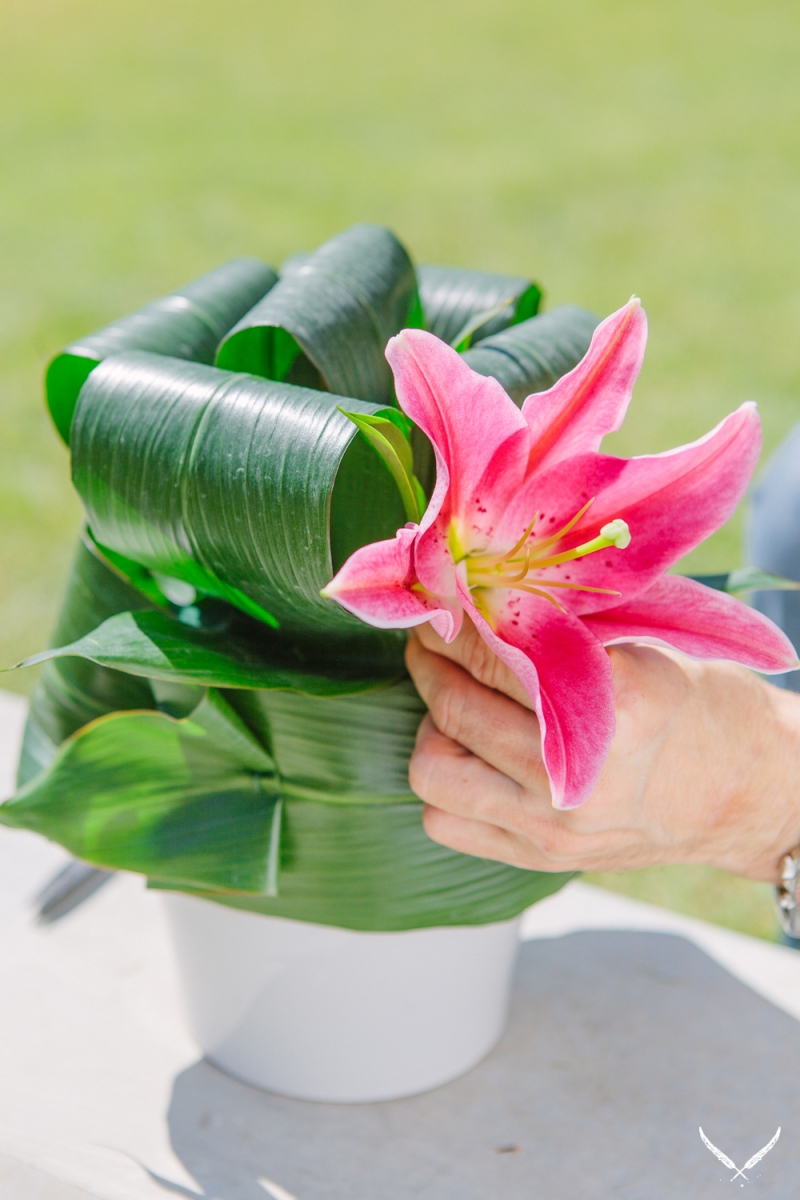 2. Rotate the bowl as you place the flowers in to ensure you get even coverage.
3. Repeat with the additional flowers. Use one style at a time to fill your arrangement and create some variety.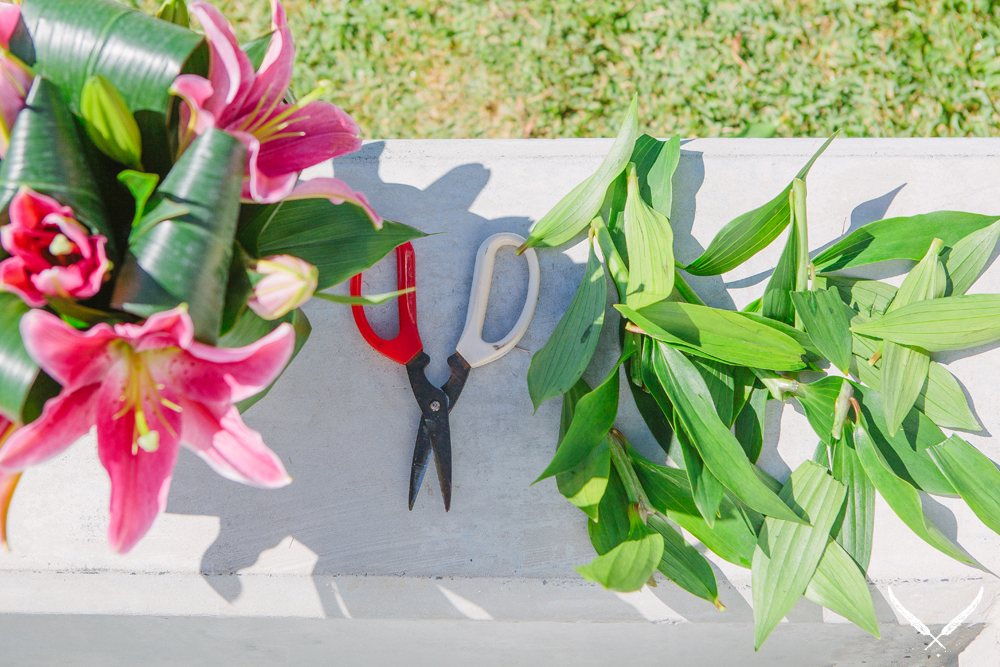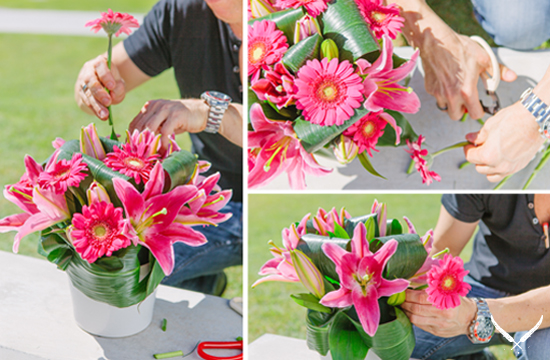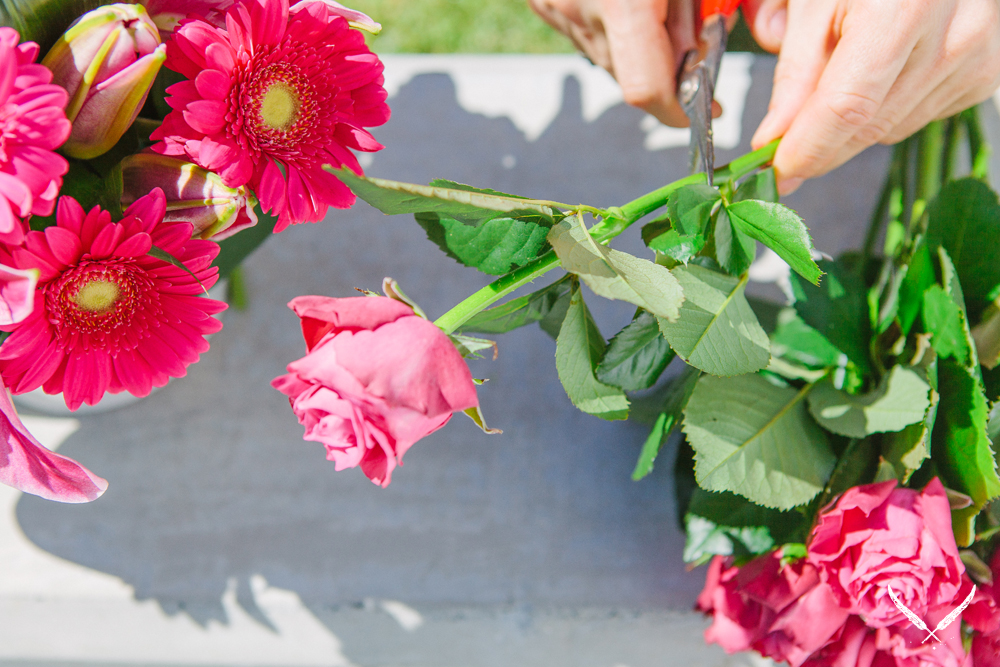 Tips:
Choose a feature flower and use this first.
Pull out all the stamens — they will last longer!
Be careful not to push the flowers too far into the foam.
Image Credits: Daniel Maddock
TUL Note: Today's List Love post is proudly sponsored by Gasworks Plaza and endorsed by The Urban List. Our sponsored posts will never be a secret — the List Love seal will be stamped on any sponsored material you see on the site. Thank you for supporting the sponsors who make The Urban List possible.