We love a party, and when it's a party for us, well, all the better! We turned two this month (woohoo!) and so did our pals at Brunswick Social, so, in the spirit of 'the more the merrier' we decided to team up and host an Urban List/Brunswick Social Double Date.
The party was last Friday and turned out to be an absolute cracker. Guests were dressed to impress and embraced our Black Friday theme beautifully. We'll be putting up all the shots from the night in our Around Town album on Facebook, but here's a snapshot for the night to get you through until then!
Doesn't everyone look great?!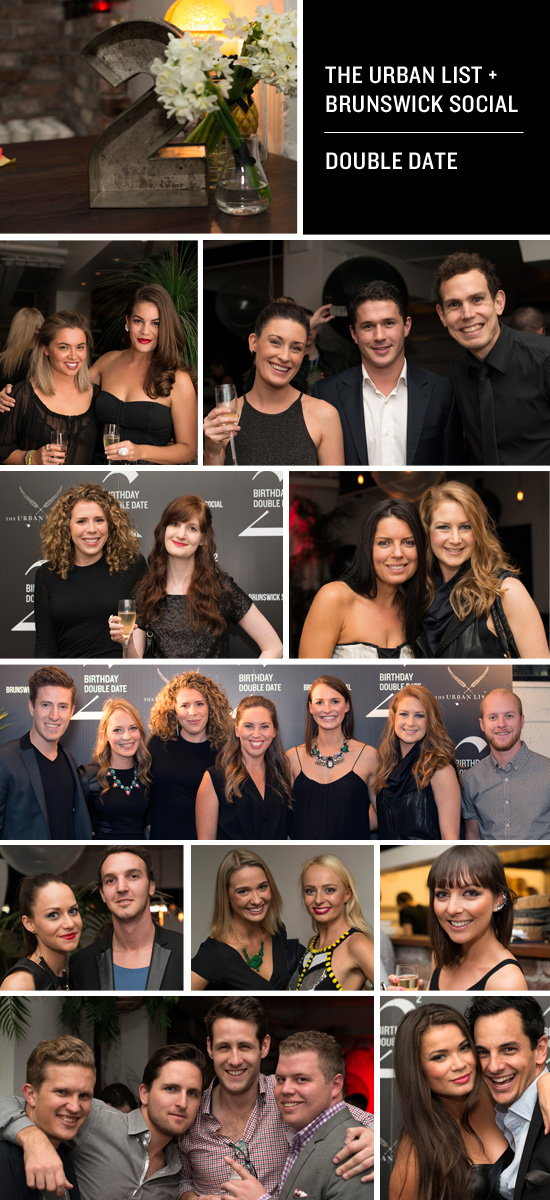 Thanks to all who came along to support us. It's been an amazing two years, and we have big things in store for the next two, so stay tuned!