Our southern sisters have some big news. Today's the day our Urban List Melbourne and Sydney friends launch their Urban Lists, leading hungry, thirsty, style-starved Melbournians and Sydney kids in the direction of their city's very best eats, drinks, shopping spots, beauty fixes, and health and fitness gurus.
We caught up with Melbourne Editor, Pip, and Sydney Editor, Jacqui, to find out which businesses have them hopping out of bed each morning.
TUL: Favourite Breakfast Spot?
Pip: Proud Mary in Collingwood for amazing coffee and the best avo on toast in town. Or Kanteen by the Yarra on a sunny day is pretty great.
Jacqui: Sydneysiders are big on breakfast and hence so am I—it is one of my favourite meals to eat out. Living inner-city/ Eastern Suburbs I do tend to favour this side of town.
When in Bondi,
Porch and Parlour
do really good coffee and a delicious Smashed Eggs on sourdough with avocado.
Bondi Massive
also does great coffee and offers a fantastic big breakfast with all the sides.
In Paddington I love Tiger Mottle for their mushrooms on toast, plus fabulous coffee. Also, Rushcutters Bay kiosk do cheap and yummy cheese tomato melts and good coffee—a lovely spot to start the weekend.
You can't go past Kitchen By Mike for breakfast or lunch when in Alexandria. And if in Darlinghurst, The Commons serves up great omelettes. The ambiance is lovely at this turn-of-the-century stone cottage, sitting in or outside.
TUL: Favourite bar for an after-work drink?
Pip: Either Cumulus Up or Siglo rooftop — both in the CBD. Oh, or Panama Dining Room in Fitzroy. Gorgeous arched windows overlooking the street, and amazing espresso martinis.
Jacqui: 10 William St. on William Street, Paddington, has a wonderful selection of Italian wines and delicious share plates. The Wine Library in Woollahra also offers an excellent wine list and shared bites.
In Darlingurst Shady Pines is always fun and packed. Sit amongst the taxidermy and eat peanuts, all whilst enjoying a whiskey sour. The Old Growler in Woolloomooloo is great for after work drinks and the food is good too.
When in Surry Hills, an El Loco margarita is hard to pass up and The Norfolk slushie cocktails are pretty fun, a good place for just hanging out.
If in the CBD I would head to the Baxter Inn or Palmer & Co. Despite feeling like a tourist, the Opera Bar is pretty incredible for the views.
During Summer in Bondi The Bucket List for an afternoon beverage, and for something special Icebergs Dining Room and Bar.
TUL: Favourite spot for dinner with girlfriends?
Pip: For something casual, The City Wine Shop on a Friday night. Huge wine selection and the best polenta chips and chicken schnitz in town. Can be fairly reasonable if you don't order ten glasses of wine!
Jacqui: Gosh so many places:
For a pub meal, The Lord Dudley or the Four In Hand, both in Paddington.
When hankering for Chinese I love Fu Manchu in Darlinghurst or Spice Temple in the CBD. For Japanese, Sushi Yachiyo in Darlinghurst or Zushi in Surry Hills. Also in Surry Hills, Thanh Long for Vietnamese.
If Italian is desired then it is Berta in Surry Hills, Fratelli Paradiso in Potts Point or Big Mama's in Woollahra. Finally, for French it's Vamps in Paddington.
Oops one more—for modern-Australian check out the new kid on the block, Ester.
TUL: Favourite hairdresser?
Pip:
UNICO Hair on Degraves Street. They also sell delicious natural UNICO Formulations products.
Jacqui: Wild Life Hair in Surry Hills, fantastic colourists. And for a cut, The Cleveland Barber.
TUL: Favourite spot to work out?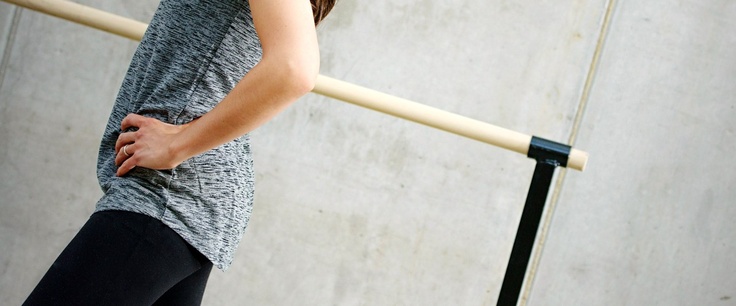 Pip:
Barre Body in Flinders Lane. It's painful but effective! Ballet dancers look good for a reason. Also, Inner Core-Set Pilates in Richmond for one on one attention.
Jacqui: Running in Rushcutters Park is just beautiful, the bay is filled with the sound of tinkering boats and looking out to the harbour never gets old. In summer laps at the Icebergs pool in Bondi is heavenly.
TUL: Favourite healthy snack location?
Pip: The Tofu Shop on Bridge Road for yummy vego goodness. And believe me, I love meat!
Jacqui: Eveleigh Markets for organic fruit, veg and beautiful flowers each Saturday.
TUL: Suburb/street in Melbourne or Sydney you couldn't live without?
Pip: Smith and Brunswick Streets in Collingwood and Fitzroy are favourites. High Street Armadale is also picture perfect and great for boutique and antique shopping.
Jacqui:
During winter I cannot do without Paddington, the streets are beautiful to walk along and there are so many great pubs, cafes and shops. In summer Bondi, not matter how busy it gets, swimming there is bliss.
Image credit: Mr Jason Grant , Barre Body, A Couple Cooks