Sandwiches. It just rolls of the tongue doesn't it? The word alone is enough to get anyone excited in the lead up to a lunch hour, but when the sandwiches in question have been influenced by the meat-and-bread heavy hitters of North America, and can be delivered to your desk, you know you're in for a real treat.
Bread & Meat Co. has opened in the TCB mall, off The Valley mall, and are now serving their simple, very hearty sandwiches to Brisbane's carnivores. Hailing from Canada, Bread & Meat Co. was originally a food truck, but — lucky for us — the B&M boys have decided to pull up stops in The Valley.
And while it may be a short menu — three sandwiches, plus a weekly special, and three salads — it's still nearly impossible to choose. Deciding what to have for lunch in Brisbane just got that little bit harder.
Reuben fans will be tempted by the corned beef with gherkin aioli, poached cabbage and Dijon, while the 36-hour roasted beef brisket, served with a horseradish aioli and Swiss cheese, and the BBQ pulled pork sliders on brioche buns with fresh coleslaw will sway others. We hedged our bets and went for everything.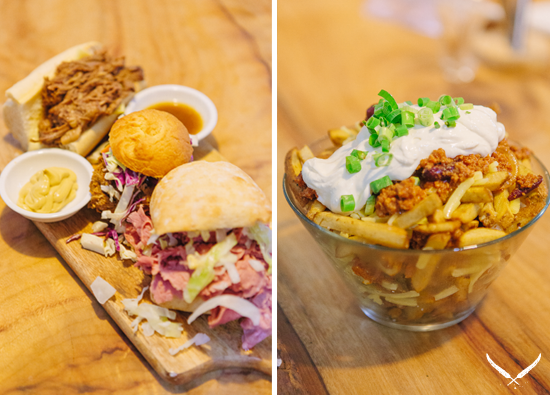 Along with the meaty rolls and salads Bread & Meat Co. has a few standout sides, including a Canadian poutine (that's fries covered in gravy and melted cheese curds), as well as chilli cheese fries, sweet potato chips with parmesan, and regular old potato fries. Drool.
Bread & Meat Co. offer a sandwich delivery service to folks in the CBD and Valley, Monday through Friday. And while Brisbane's got plenty of healthy lunch delivery options, we're happy there is a new Brisbane lunch delivery service that caters to the not-so calorie conscious. They also do catering, and can create sandwiches as long as one-metre (!) for your party or office shebang.
Alongside the sandwich shop there's also a little café where you can get coffee, hot chocolates, and takeaway sandwiches and sweets.
Bread & Meat Co. are open until 10pm Thursday to Saturday — and are ideally placed for a post-drinks snack attacks— and until 5pm on school nights.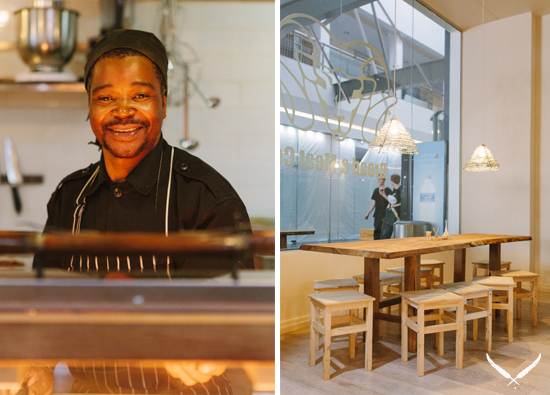 Image credits: Daniel Maddock