Any time I think about dabbling in sports like golf, to be honest the main draw card is the thought of the fashion choices (I've always wanted to rock a knee-high sock).
This might be because I'm no Tiger Woods in the skills department, and, until now, I thought getting dressed for the course was the only aspect of golfing I could get excited about.
That was the case, until I discovered a little golfing and entertainment complex gem in Golf Central BNE. I may be fickle (we all have our weaknesses, okay) but even a golfing troglodyte like myself can be won over with the promise of mini-golf, with delicious food and a nice cold beverage to while away the afternoon.
First and foremost, the team at Golf Central BNE are all mad-keen golfers with a wealth of experience between them.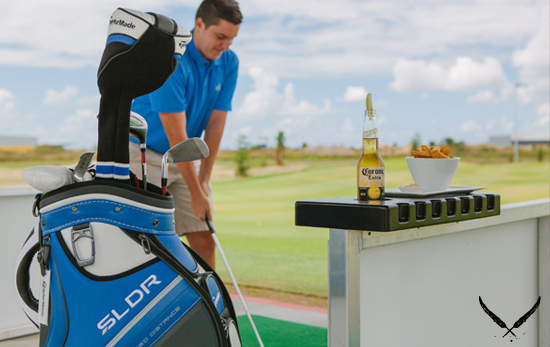 Aside from the 18-hole mini-golf course (with lights for night play), this is one seriously well-equipped golfing facility.
Here's a short list, so you can see what I mean:
- A fully licensed bar and café serving up some seriously gourmet fare (and they will bring it right to you as you're swinging!)
- 300m driving range with distance markers and raised greens;
- 30m of outdoor grass tees to practice like you're on course;
- A TaylorMade Performance Lab to help you improve your swing, which is only the second in the Southern Hemisphere and eighth worldwide;
- And, a pro shop so you can pick up aforementioned sartorial necessities (or in fact, some real necessities, like clubs and balls).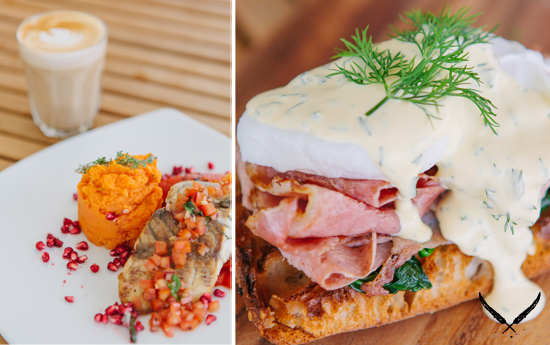 Oh, and I mentioned the food, right?
The trained chefs behind the delicious morsels are taking 'pub grub' to a whole new level, making Golf Central the perfect option for a unique function, or a casual family outing.
The full mini-golf course is visible from the bar too, so you can sit back with a wine or a beer in hand without a care in the world and watch the putters.
Golf Central is open 7 days a week 'til late and located less than 15 minutes from the CBD directly opposite the Brisbane DFO. They also have plenty of free parking!
What are you doing this weekend? I'll be practicing my long shot for when I go pro'!
Image Credit: Daniel Maddock
TUL Note: Today's List Love post is proudly sponsored by Golf Central BNE and endorsed by The Urban List. Our sponsored posts will never be a secret — the List Love seal will be stamped on any sponsored material you see on the site. Thank you for supporting the sponsors who make The Urban List possible.