There's really nothing better than a good bacon and egg roll—a soft bun (but not too soft), massive stack of bacon and a gooey egg loaded up with plenty of sauce. And that's exactly what you'll find on the menu at Newstead's new hole-in-the-wall spot, Yolk.
That's not completely all—obviously you'll need a crisp hashbrown to go with that breakfast roll, as well as a smooth coffee. But the roll really is the star of the show here, and the entire joint reminds you of it with their quirky but sophisticated fit out. A neon sign tells you to 'Stay Golden' from one corner, while the hatch windows into the kitchen are in the shape of a hen house door. Even the flooring is in line with the theme, with golden Ys doubling as poultry footprints on the polished concrete.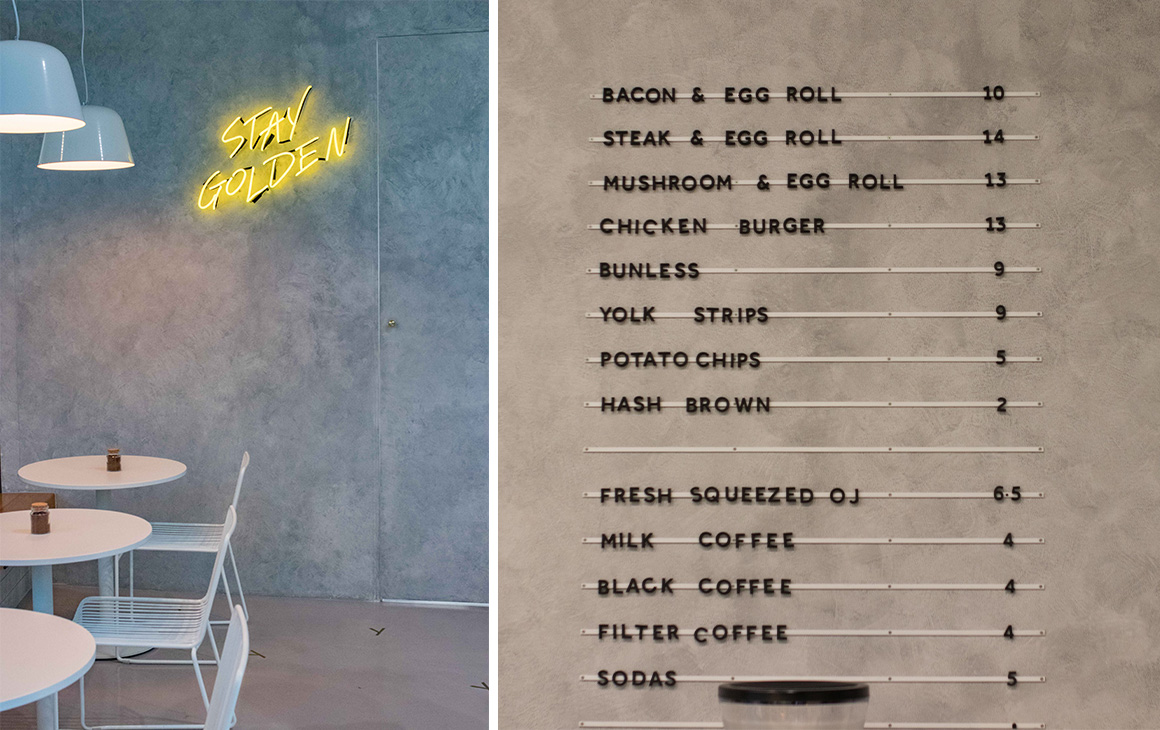 Frankly, it's adorable, but still fits in with the sleek Newstead vibe. And if it all looks vaguely familiar, that's probably because it's the second venue from Morning After's Yianni Passaris—where bacon and egg rolls are one of the most popular dishes on the menu.
Three variations on the classic breakfast bun feature on the menu—bacon and egg with your choice of sauce, steak and egg with chimichurri, cheese and dijonnaise, or a mushroom and egg roll with truffle mayo for the vegetarians, as well as a bunless option for the gluten free. Still on theme but less egg-centric is the buttermilk chicken burger, which begs the question—what came first, the chicken or the egg? (sorry, we had to)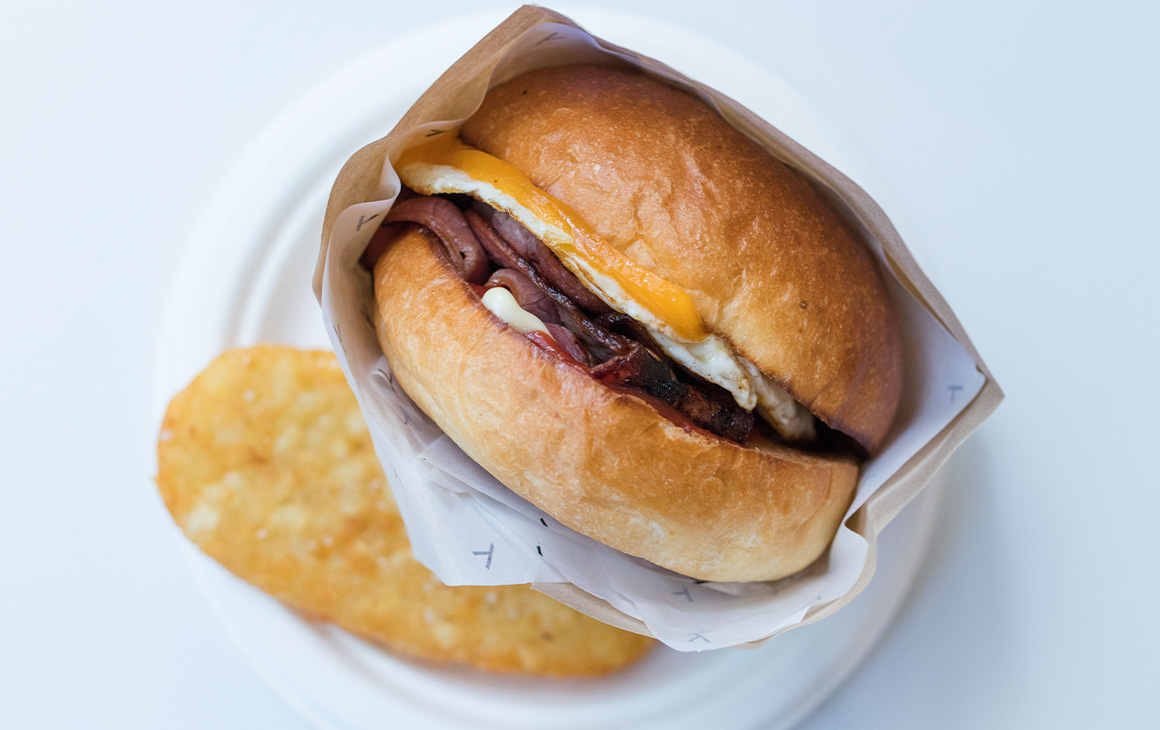 Whatever your pick, you can pair it with buttermilk chicken strips, potato chips or those hashbrowns, and pick up a coffee, orange juice or soda to go while you're there.
You'll find Yolk at Gasworks in Newstead, open 7 days a week from 7am to 4pm. Get all the details here.
Eat your way through 15 more of Brisbane's best brunches here.
Image credit: Ranyhyn Laine