Knowing who to call for a haircut, who to trust with your eyebrows, and who to treat with the task of managing your body hair is not easy. Brisbane's beauty scene is booming, which makes choosing the right hairdresser, nail technician, waxer and blow-dryer wunderkind all the more difficult. Because we all love a good recommendation (and looking pretty is haaard) we've compiled a comprehensive, alphabetised guide to the best of Brisbane's beauty businesses.

A is for Arches
Not golden, but hairy. The perfectly arched brow is a lifelong quest. Luckily, Brisbane has a bounty of highly qualified eyebrow engineers to help us on our way. We trust The Brow and Skin Studio, The Brow Bar, Eyelure Beauty Parlour, and Brow-Zing with our brows, and that's saying something.
B is for Blow Dry
Voluminous, shiny locks are the name of the game. When we want a blow wave, or shiny 'n sleek 'do, we head to Brisbane's best blowdryer-wielding hairdressers, Blow Inn, The Blow Dry Room, The Blow Dry Bar, and the fab' Luke Reynolds.
C is for Colour
As any blonde knows, going blonde ain't easy. Finding a shade of brunette to keep you from looking gothic isn't a walk in the park either. And don't even get us started on going red. So, it goes without saying that when we want a colour change we have our favourites: Rokstar Salonz, Toni & Guy, Mi Color, Peppa Hair, Blow, Revolution Hairdressing, White Gold Boutique, Epic Hair Designs.
D is for Derma
It's your largest organ, so you'd better treat it right. And while faddish skin treatments come and go, facials are forever. We love Blossom Beauty Studios' Dr Spiller's Luxury Silk Facial, Outshine's famous facial, and Brisbane Anti Wrinkle & Skin Studio's Vitamin C Radiance Booster.
E is for Eyelash Extensions
Mascara can only do so much. The talented lash-wranglers at Brooklyn Beauty Bar, Blow, and The Brow and Skin Studio will affix these fluttery wonders to your eyelids, leaving you with the flirty peepers you always dreamed off.
F is for Frizz
We understand the frustration and tantrums that come with frizz, so we asked Brisbane's best hairdressers how to fight it.
G is for Gents
Guys, don't think we've forgotten you. Flat tops, back-and-sides, neck shaves, and beard trimming—we've got you covered. Here's our list of the best barbers in Brisbane.
H is for Hairless
Ouch. Waxing, laser, threading (does anybody even know what this is?), good old fashioned plucking… There are so many ways to have your hair ripped out. When we want to de-fuzz we turn to hair removers extraordinaire, Brooklyn Beauty Bar for traditional waxing, I.P.L, Establishment Hair Skin Body to take care of the guys as well as the girls, and we trust the gang at Blossom Beauty Studios with our most intimate hair removal requests. Lucky them.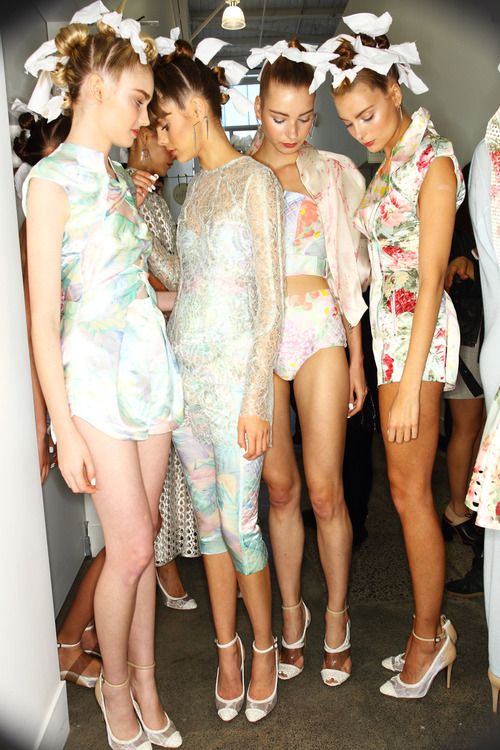 I is for Injectables
Facials and superfoods not cutting it? Cosmetic injections to plump you up and fill you out are just what the doctor ordered. Outshine's brow lift and dermal fillers are renowned; Brisbane Anti Wrinkle & Skin Studio use collagen induction therapy to boost your own collagen production; and Artisan Clinic offer a range of cosmetic injectables to sort our your rivets and furrows.
J is for Junk
In your trunk, that is. Treat pesky cellulite at our fave lump-busters: The Skin Institute offer lymphatic drainage (the cellulite removal technique favoured by French women, who, in case you hadn't heard, don't get fat), Image by Laser use Lipo Cavitation (ultrasonic waves that tone your, er, rear), and Hypoxi Body Boutique Bulimba use a Hypoxi treatment to improve skin tone and rid your bod' of impurities.
Or, if you'd rather take the lazy approach, a fake tan is awesome lump camouflage. See T for Tanning for Brisbane's best tanners!
K is for Knots
No one looks good when they're tense. Massage can bring that lit-from-within smile to your dial, and prevent stress-related wrinkles. WIN! The gang from No More Knots will straighten you out with their remedial massage offerings, The Health Place offers massage for both athletes and regular folk, and BAM Yoga Lifestyle offer Zen Thai Shiatsu massage.
L is for Learner
New to the beauty game? Tried your hand at a home-beauty treatment that went awry? We've all been there. That's why we put together this list of common home beauty disasters and how to fix them, and 5 beauty mistakes you don't know you're making. Move away from the bleach.
M is for Microdermabrasion
Exfoliating can only do so much. Microdermabrasion devotees swear by this advanced exfoliation technique (and they're pretty good looking, so we should probably listen to them). The skin experts at Outshine, Image by Laser, and Day Spa Red Hill are all ready to abraise your microderm.
N is for Nails
Manis are an affordable luxury, and 5th Avenue Day Spa, Body Beautiful Retreat, Brooklyn Beauty Bar, and Establishment Hair Skin Body do them well. And because it's never too early to start prepping for sandal season, we can recommend the pedicures at Sole Indulgence. Treat yo'self.
O is for Omniluxe
This facial promises gorgeous, glowing skin. So of course we've tried it out. Here's a list of the best Brisbane beauty professionals offering Omniluxe facials we prepared earlier.
P is for Pilates
When we get serious about firming up, we turn to Pilates. Promising a body that's toned in all the right places (read: bums, arms, waists, etc) our picks include Kai Pilates, Revive Studio, and the Pilates reformer experts at TPS Health. Want more? Check out our list of Brisbane's best Pilates studios.
Q is for Quiz!
Are you a laid-back lip-gloss-and-mascara chick, or a winged eyeliner and red-lippie-everyday babe? Take our beauty quiz and find out your beauty personality!
R is for Roadtest
New Brisbane beauty treatments get us excited, so when we heard about the Vichy Shower we had to check it out. We road tested this oh-so relaxing treatment in all its salt-scrubby glory, so you didn't have to (aren't we sweet).
S if for Shorts
Don't be fooled by the weather. You'll be back in shorty shorts soon enough, and when you are you'll be glad you started working out now. When we want to tone our pins we don't mess around; we get the experts involved. The gang at Fusion Wellbeing not only know how to work your muscles out, but also offer dieticians and massage to keep you looking fine; Function Well will set you on a fitness regime that would make a Victoria Secret Angel jealous; and The Results Room will get you squatting.
T is for Tanning
Nothing beats a fake tan to get you feeling pert, sun-kissed, and perky. Our picks for a fakey include Lush Tan Beauty, Blow, Perfect Tanning Studios, Stephanie's Urban Spa, and Outshine.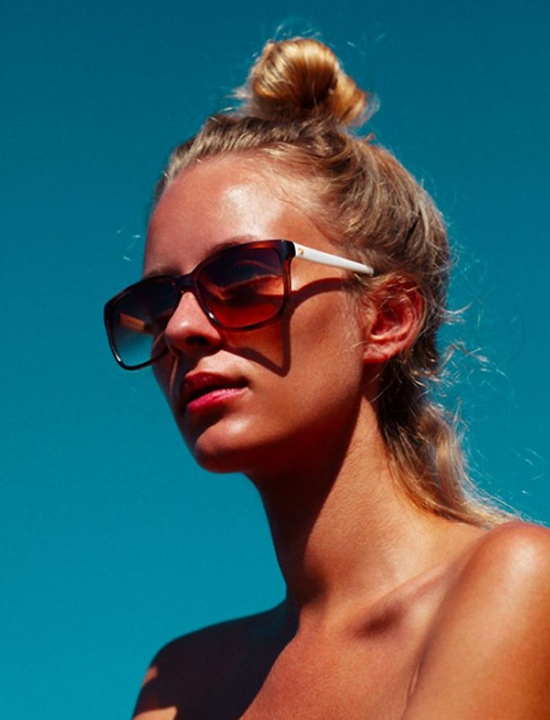 U is for Unbelievable
There's no denying that we are sceptics first and foremost (what can we say, we were born that way), so when something claims to be vegan, and better than the original (aka, things that are NOT vegan) we are on high alert for any hint of wool being pulled over our innocent eyes. Our story on the best vegan beauty products made us true believers (oh and it made us look prettier, too).
V is for Veins
Gross, yes. But this is no time to be squeamish—it's almost shorts season, after all. There are some incredible treatments out there for your vein issue, whether they be spider or varicose. We can recommend the Leg Vein Doctor in Toowong.
W Is for Whitening
Coffee has a lot to answer for. Don't leave your precious chompers in the hands of amateurs when you want to up the brightness. Opt for dental professionals who know what they're doing (think of your enamel!). Sure Dental offer instant laser whitening, and Smile Artistry offer Zoom whitening.
X is for X Factor
Not the TV show (sorry Ronan), but that certain somethin' somethin' that takes you from 'meh' to 'mega babe'. Some may say it's indefinable. We say it's having a solid beauty routine. Brisbane beauticians that offer complete packages (facials, massage, tans, eyebrow waxing, you name it!) are our guardian angels when we're feeling blah. Outshine's Retreat and Renew Package is five glorious hours long, and includes a walnut body scrub, mani, pedi, massage, and lunch!
Y is for Yoga
Bikram, Power, Zen. No matter you're particular yoga preference, there's no denying the euphoria and limber limbs a good yoga sesh' can give you. When we want to stretch out and bliss out, our picks include Shri Yoga, Bikram Yoga Brisbane, and Cultivate Calm. Head to our Brisbane's best yoga list for all our picks.
Z is for Zits
If the departure from your teenage years did not see the disappearance of your skin issues (or if you are a teenager reading this article—hello! Say no to sexting!), there are plenty of Brisbane beauty experts to help with your skin dilemmas. A skin consultation at Outshine will set you on the path to dermal perfection, while The Skin Suite offer medical facials to treat those unwanted bumps.
Love a good list? Have you check out our A to Z of Brisbane breakfast!