Like most Canadian cities, Vancouver is divided into several districts that each have their own distinct culture and charm. From local craft breweries, to Insta famous cocktails and a street dedicated to late-night ramen, we've teamed up with our friends at Canada Keep Exploring to put together the only guide you'll need to navigate Vancouver's coolest neighbourhoods—Gastown, SOMA and The West End.
GASTOWN
Eat
A haven for Vancouver's coolest up-and-coming chefs and bartenders, Gastown is home to some of the city's best restaurants, bars, clubs, shops and concept stores.
Coffee addicts should add Revolver, The Birds & the Beets, Timbertrain Coffee Roasters and Nemesis to their itinerary, while brunch aficionados can't go past Wildebeest's pastrami benedict (smoked beef tri-tips, buttermilk biscuit, poached eggs, béarnaise and smashbrowns).
For happy hour, the menu at The Salt Tasting Room on Blood Alley is built around tailored tasting plates, with each guest invited to create their own from a selection of ten different meats, cheeses and condiments. Options change daily, with chefs constructing the menu around the freshest produce available on the day. Honestly, does life get any better than cold cuts and cheese?!
If you're short on time in Vancouver, Calabash is your go-to for a night out—it's a music venue, art gallery, restaurant and bar in one! Inspired by the Caribbean, the bar boasts the largest selection of rums in the city, and the music ranges from reggae to hip hop and funk. Order the jerk pork belly with coconut dumplings and the slow braised oxtail.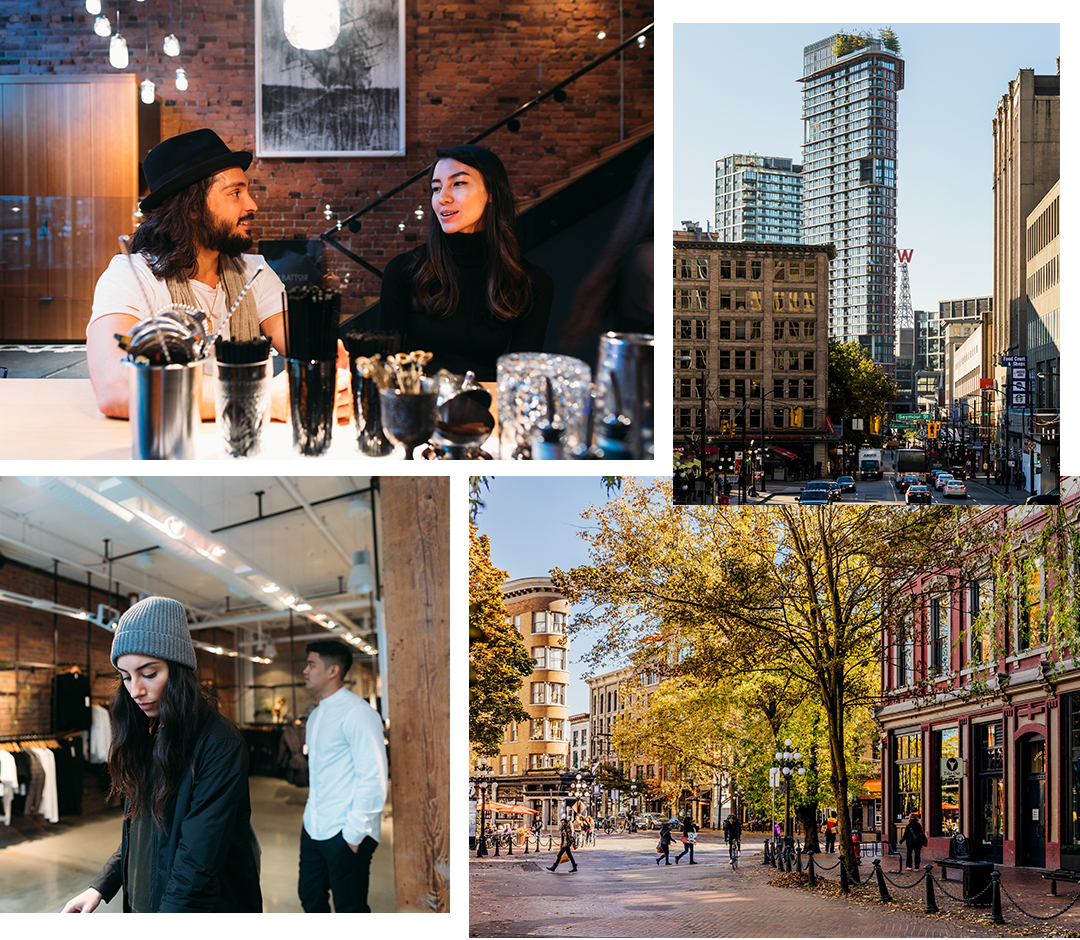 See
For one of the most magical views of the city, visit the Vancouver Lookout. After taking a 40-second glass elevator ride to the observation deck 170 metres up, you'll be greeted with 360-degree aerial views over the city, with glimpses of Stanley Park, the beaches of Kitsilano, the snowy mountains to the north and even America to the south. Try to get there early to avoid the crowds.
Gastown also has a reputation of being the contemporary art hub of Vancouver and it has the up-and-coming art gallery scene to prove it. Six Hundred Four, on Cambie Street is a local hot spot, designed to promote the work of local, emerging artists. Except, their art is done on limited edition sneakers. See, we told you Vancouver was cool. To experience the indigenous art and work of Inuit craftsmen and artists from the Pacific Northwest Coast, visit The Inuit Gallery of Vancouver.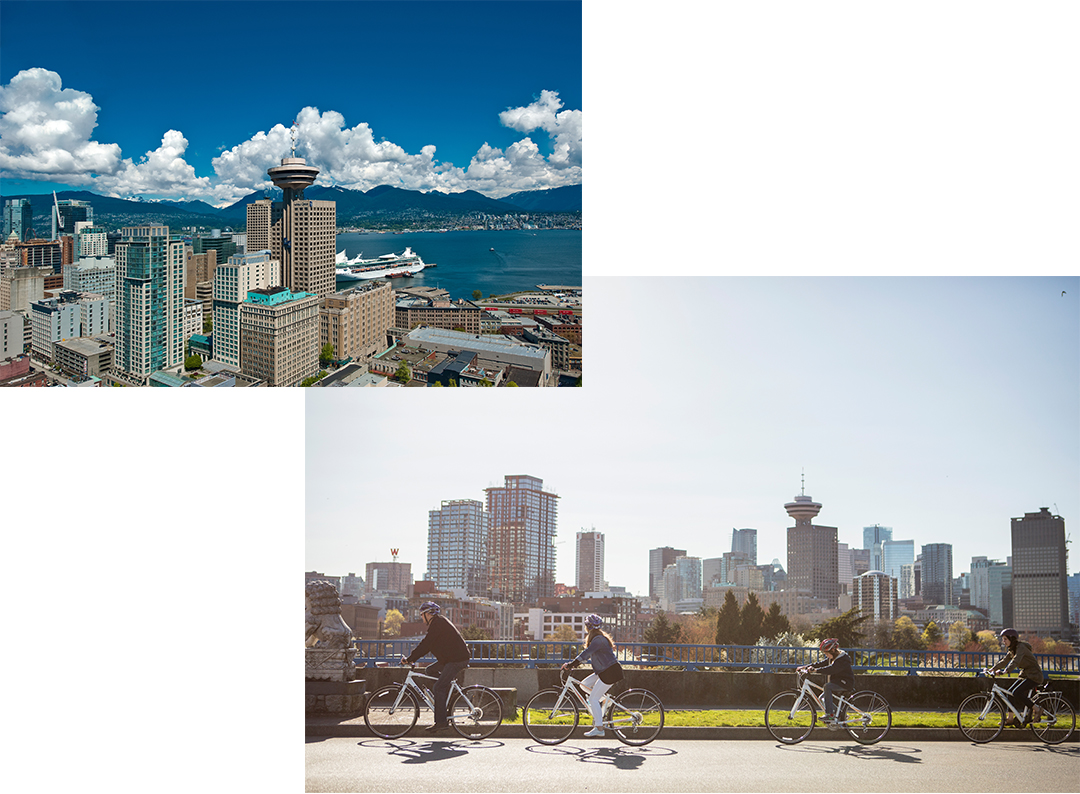 Do
Gastown is home to some of the coolest fashion concept stores in Vancouver, including the Lululemon Lab (part workspace, part clothing store, with exclusive pieces you can't buy elsewhere, FYI), John Fluevog, Herschel's largest flagship store, Oak+Fort, Old Faithful (the homewares store of our dreams).
If you're looking for a more late-night kind of experience, Gastown streets are lined with nightclubs and cocktail bars (seriously, places to dance here are plentiful). Alexander Gastown is one of the district's newest nightclubs – with an intimate cocktail bar, live music area and weekly events. Head there on Fridays for rap and trap, and Saturdays for R&B and hip-hop. For a more chilled out experience, head to one of the city's best gastro pubs, Six Acres, to enjoy exclusive Canadian craft beers.
SOMA
Eat
East of Vancouver's downtown district you'll find South Main—or SoMa as the locals call it—a neighbourhood popular for its restaurants, cocktails bars and craft beer scene.
Kick off your afternoon with a tour of the local craft breweries that line the streets of SoMa (33 acres and Brassneck are two of the best), before stopping by the Shameful Tiki Room for a pre-dinner cocktail, it's like stumbling into an mid-century Tiki establishment.
Hungry? Make your way to Fable Diner, a restaurant that's popped up in a classic diner space that's been at the bottom of the iconic Lee Building since 1949. Run by the team behind Kitsilano's popular farm-to-table neighbourhood restaurant, Fable, this modern day diner serves a hearty all-day dining menu. Highlights include the baked mac & cheese, the meatloaf and the flat iron steak.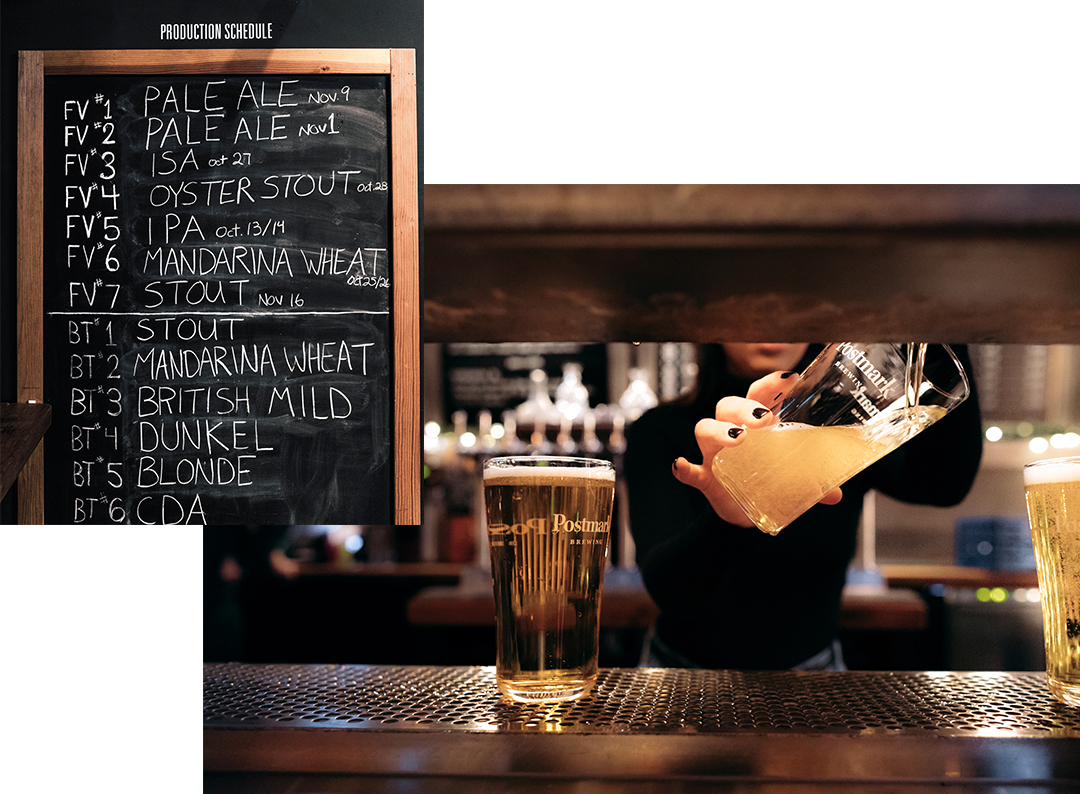 See
A day out in SoMa isn't complete without a visit to the neighbourhood's art galleries. The Jem Gallery, home to kitsch prints, painted surfboards, and even jewellery, is a must to experience the city's lively art culture.
Do
If you're anything like us, shopping for local stationary is the highlight of every vacay. A visit to Assembly of Text is a must for anyone travelling through SoMa, where you'll find Little Otsu journals, handmade accessories, clothing and even a button-making station (where you can design and make your own buttons)!
SoMa is also home to some of the best people watching spots in Vancouver, and The Fox Cabaret is no exception. A two-storey nightclub that popped up inside an old movie cinema back in 2013, this independant culture hub has everything you need in a late-night venue—live music, comedy, DJs, and allllll the good times.
THE WEST END
Eat
The West End may be a serious contender for one of our favourite foodie spots in the world—big call, we know. This vibrant neighbourhood is best known for its ramen, izakaya pubs and late-night Korean fried chicken joints.
For ramen, head to Hokkaido Ramen Santouka and order the spicy Kara Miso or the Tan-Tan Men. For izakaya, make a reservation at Kingyo and order the kobe beef (which you cook yourself on a hot stone) and the slow cooked beef bowl. Don't skip a visit to the city's most authentic karaoke bar, Fantacity, while you're in the area.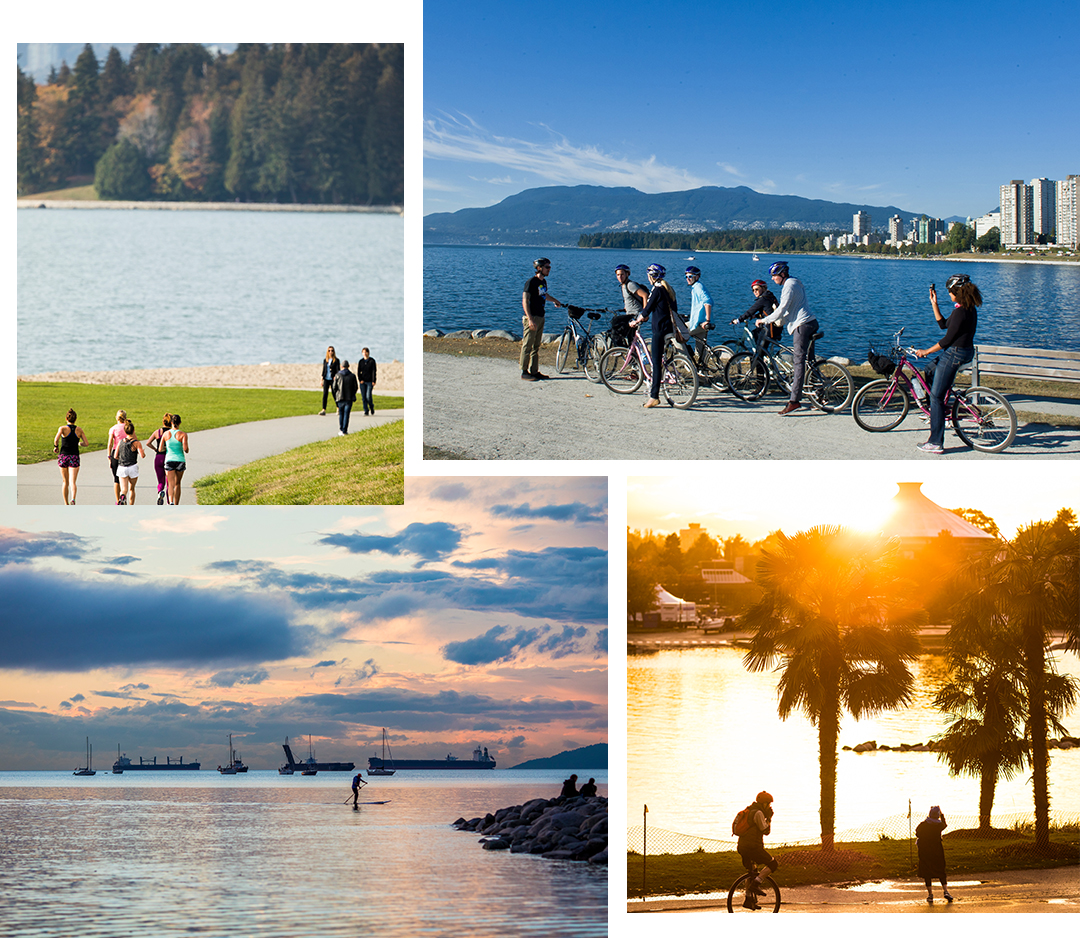 See
Dust off last night's hangover at one of the beaches that line The West End shoreline. English Bay Beach is one of our favourites for swimming and picnics on the grass.
Stanley Park is just a short bike ride away from English Bay Beach, and is one of the city's most famous attractions. Four square kilometres of pure green oasis in the midst of urban Vancouver, Stanley Park boasts stunning beaches, epic walking trails, heaps of local wildlife and a great dining scene. Swing by The Teahouse before lunch for an Aperol on the terrace.
Do
A trip to Vancouver isn't complete without a visit to Davie Village – the city's hub for gay bars, clubs and entertainment. The most famous club is Celebrities, a favourite amongst local and international A-listers (yep, it's one of Ru Paul's faves!) that's been around since the '80s. Gather the crew for a night out here and you won't be disappointed.
Editor's note: this article was produced in partnership with Canada Keep Exploring. Thank you for supporting the sponsors who make The Urban List possible. (And don't forget to share your Vancouver snaps with us using #Urbanlisted).
Image credit: images sourced via Tourism Vancouver