Gold Coast's love affair with Mexican nosh continues to bloom, with the arrival of a cheerful cantina and margarita bar in Burleigh Heads. Hola!
Coaxing you inside with $12 lime margaritas and authentic Mexican cuisine with a South American twist, Margarita Cartel is all kinds of tasty.
Located a few doors south of Commune cafe on the Lower Gold Coast (you've probably spotted the neon Calavera skull as you drive past), this unabashedly bright and little bit cliché eatery is peppered with colourful chairs, mini cactus and Mexican tapestry, but we wouldn't have it any other way.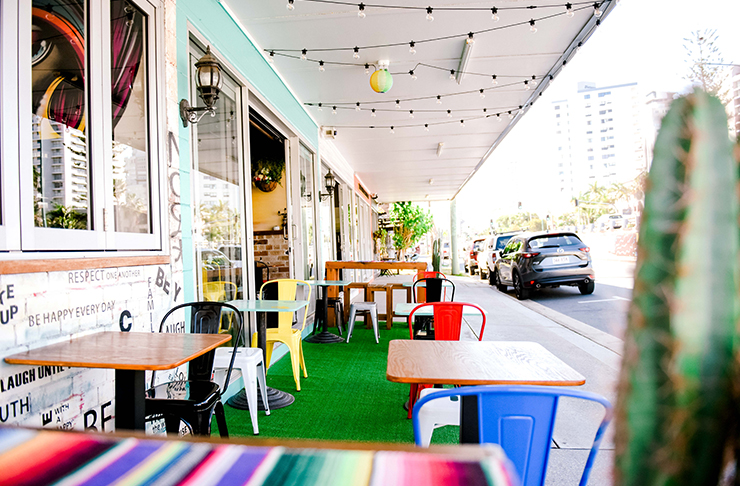 With an international team that possesses a whole swag of Central and South American street food experience, you can trust they've nailed all your faves (tacos, quesadillas and burritos), but what sets this vibrant cantina apart is their chargrilled specialities and large plates.
Think: starters including Chuzo (prawn and chorizo skewers) with cilantro salsa, ceviche with coconut lime-soaked salmon, or generous plates of Agave Sticky Cerdo (sticky pork belly) and Carne Asada (Black Angus Porterhouse steak with Argentinian chimichurri) both served with papas (Mexican-style potatoes), lentil rice and traditional slaw. All beef, pork, chicken and seafood is chargrilled, which infuses an addictive BBQ smokiness into each dish and will see you reaching for the menu to eat your way right through the list.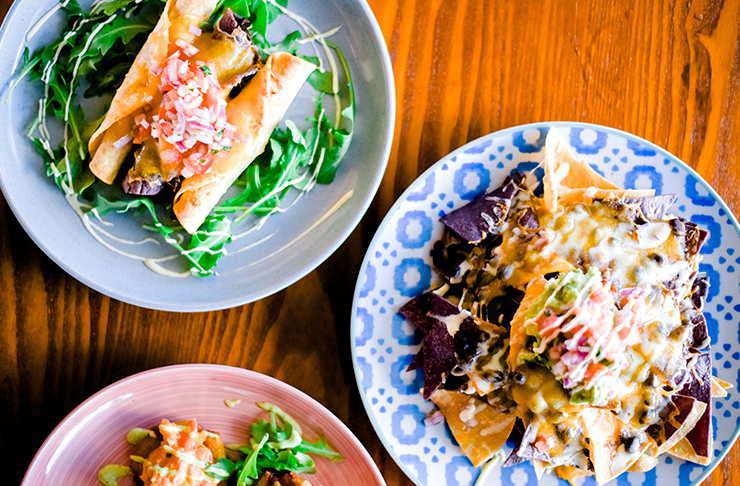 But we know we had you at margarita bar, and you won't be disappointed. These guys understand OG lime margaritas are a deliciously simple classic, so they've priced them fairly at $12 a pop, ensuring you can line them up without blowing out the bill.
Though with a refreshingly tempting selection of margies, mojitos and house specialities slinging out from the bar, you'll quickly want to move onto Jalisco Mules (tequila, lime, fresh ginger and chilli) and the Mexican Espresso (Café Patron, vodka and coffee). Or be bold and order the El Patron margarita with house-infused charcoal—that means it has hangover curative qualities, right? Well, we're certainly willing to test it out.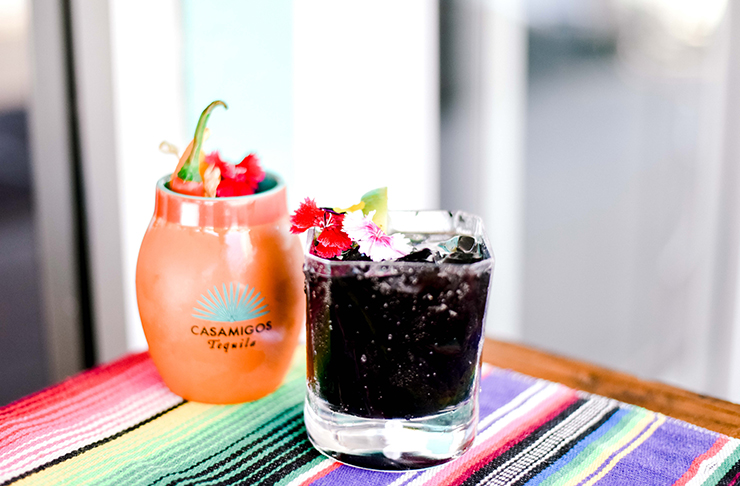 Margarita Cartel is now open Tuesday to Sunday from 5pm, so grab your pals and go shout them a round of margaritas this weekend. They'll love you for it.
The Details
What: Margarita Cartel
Where: Shop 2, 1840 Gold Coast Highway, Burleigh Heads
When: Tuesday to Sunday from 5pm
For more information, click here.
Eaten your way through Burleigh's newest Mexican joint? You'll want to point yourself in the direction of these top Burleigh bars next.
Image credit: Kaitlin Maree for Urban List