Local Pepé Italia Burleigh and Palm Beach owners Andrea Fabrizio and Alexa Damianopoulos were overseas in Italy when the pandemic struck, so they flew back home to a lockdown that included both of their restaurants.
Planning a full refurbishment later in the year, they used the time to recreate their Burleigh establishment themselves and spoil us locals by creating a little bit of Italy right here on the GC. And now they're making our wildest, cheesiest dreams come true.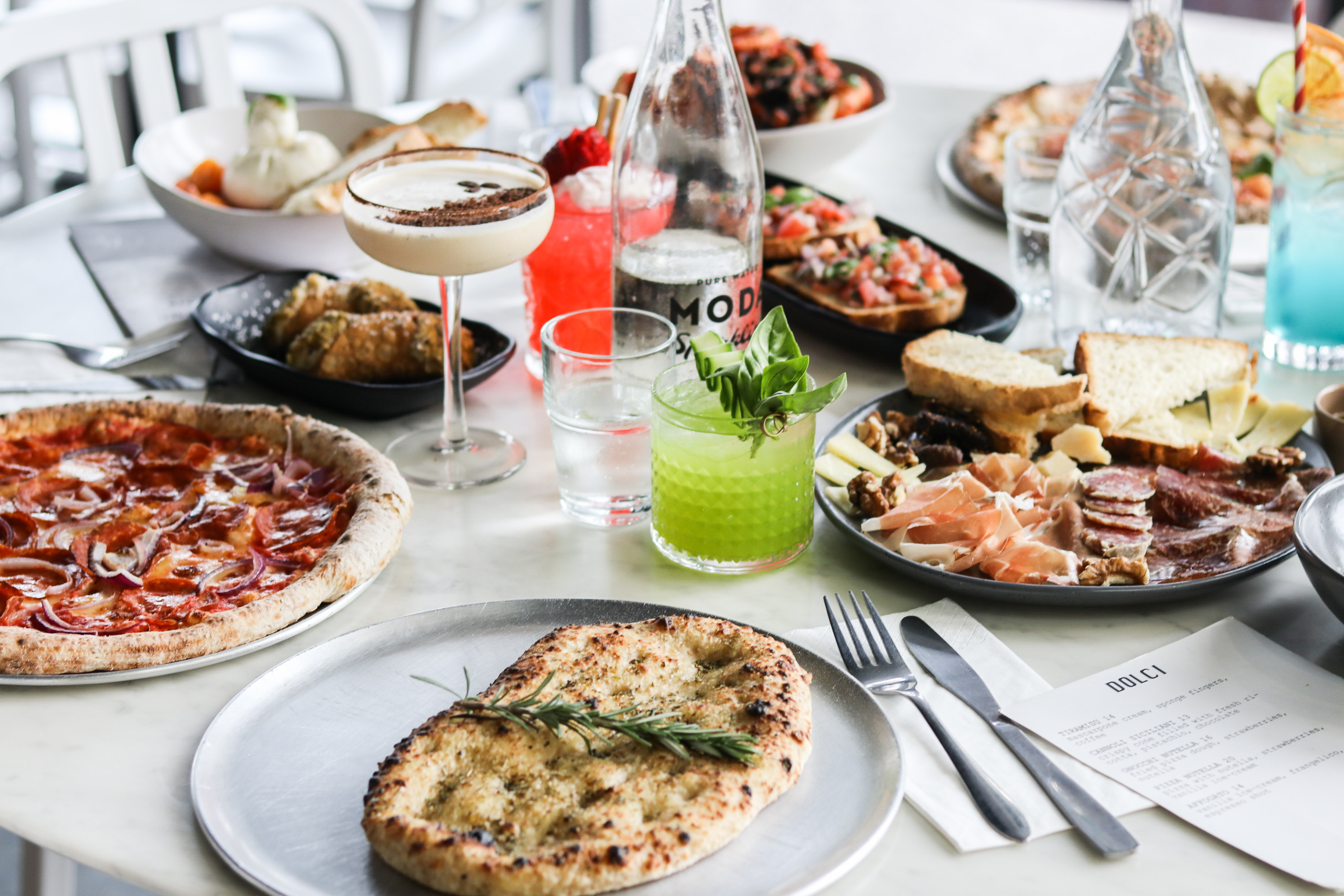 The vibrant Lygon Street-inspired Palm Beach deli and restaurant is slinging the goods every Tuesday and Wednesday with some pretty epic specials. Locals can now munch on Wednesday's Pasta and Cheese Wheel evenings, where a flame melted parmesan cheese wheel (specially flown in from Italy, people!) becomes the bowl for creating the cheesy pasta with your choice of inclusions.
But wait, there's more: the specials now include One Metre Pizza Tuesdays (yep, you read that right), which is exactly what it sounds like: a perfectly cooked 100cm, carb-fuelled sensation with all of your favourite pizza toppings. If you're bringing five or more of the crew, this one's for you.
If you want to take a peek at their menu or book a table, you'll want to hit up Pepe's website, ASAP.
The Details
What: Pepé Italia Specials
Where: Pepé Italia Burleigh and Palm Beach
For more information, click here.
Speaking of Italian, have you been to Burleigh's massive Italian-Mexican foodie hub yet?
Image credit: Supplied