The humble pie just got a serious makeover and we're digging it. While we'd usually say you shouldn't mess with a classic, the crew at new Burleigh eatery Pie Pie are pumping out mouth-watering creations daily.
You might have noticed Pie Pie, which sits on the corner of Second Ave and the Gold Coast Highway, thanks to its bright red and white paint job and the line that's often snaking around the block. After our visit, we realise there's a very good reason for that.
The eatery is the brainchild of Sydney brothers turned GC locals, Daniel and Paul Serpa who wanted to turn a pie, which is often seen as a naughty treat, into a hearty and nutritious meal that everyone can enjoy. And because the menu is constantly changing, you've got an excellent reason to come back all the time.
With a head chef on site, the pies are made from scratch daily, so you'll only be eating the freshest of the fresh. We're talking the flakiest pastry and pasture fed, melt-in-your-mouth meat.
So, what's on offer? If you're more of a classic type, then you'll want to wrap your choppers around The Baker's Original, filled with chunky Porterhouse steak, 24-hour pulled brisket and roast root veggies in a rich gravy. One bite and you'll never look twice at a servo pie again.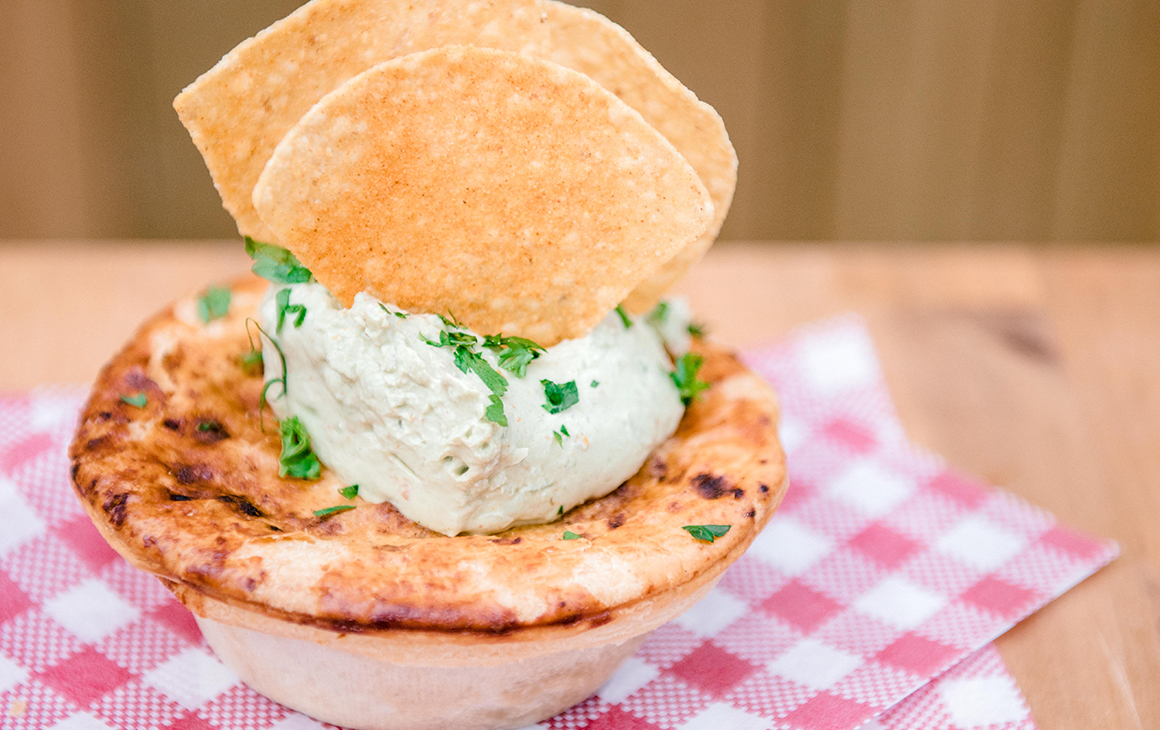 If you're feeling more adventurous, we highly recommend you dig into their roving specials. There's the Danny Dorito filled with slow braised, pulled taco beef brisket, nacho cheese sauce and black beans. It's then topped with lime guacamole and corn chips.
There's also The Fez (Moroccan spiced lamb shoulder, roast veggies and hummus on top) and The Chook Vs Mushroom (chunky chicken breast, field mushrooms in a braised leek mornay sauce, topped with camembert and a juicy mushroom).
Or, our personal fave, the XO XO Gossip Grandma with slow-cooked roast, pulled pork in apple cider, mustard and fennel jus and a layer of potato bake, topped with chunky apple sauce and salty crackling. They've even been known to stuff a whole, gourmet cheeseburger inside…we're crossing our fingers they bring this creation back asap.
Vegetarians never fear, their Gardener's Pie, stacked to the brim with grilled veggies, roast tomato ratatouille, grilled haloumi and basil cashew pesto, is a total game changer.
They also offer gluten-free options that are equally delicious.
The Serpa brothers want to make the humble pie more of a meal than just snack, so they've cooked up some seriously tasty sides to beef up your order. Choose from skin on French fries, creamy parmesan potato bake, unicorn side salad or broad bean mash.
Still hungry? There's also a range of nourish bowls (the karaage chicken is a must try) and raw slices to satisfy your sweet tooth. They've just finished construction of their sweet, island-inspired courtyard so you can bliss out in the winter sunshine while chowing down on some of the best pies you'll ever taste.
Yep, Pie Pie really have thought of everything.
Image Credit: Kaitlin Maree Photography for Urban List