There are two ingredients to make an excellent holiday: location, location, location; and great company. It's one thing to be cafe/Netflix/dinner party buddies, it's another to share bathrooms (and sometimes beds) together and navigate new cities together.
Travel buddies are the next tier of friendship, and when a group vacay calls, the natural order of human civilisation arranges you and your friends into one of the below categories.
The Deal Junkie
You rib this mate for collecting Shop-A-Dockets (they still exist, apparently), but there's no denying the Deal Junkie knows a good travel deal when they see one. Their computer mouse hovers over the refresh button every Tuesday at 11.59am, waiting for Tigerair Tuesdays cheap-as-chips offers to go live at midday...and they never forget to check, because there's a weekly alert set in their smartphones. The Deal Junkie jumps on that WhatsApp thread like nobody's business, exclaiming "$39 tix for a weekend getaway, WHO'S IN?" and nek minnit, has scored a bargain hire car and accommodation package to boot, too. It doesn't matter where the destination—Melbourne, Hobart, Sydney or Cairns—if there's a sweet deal, they're ready to get up and at 'em.
The YOLO Mate
Do you have a friend who says "Yieeeew!" a lot? Is a frequent user of the hang loose shaka emoji? Is the first to suggest karaoke after a night on the bevvos? They're the YOLO mate of the travel group. If you're having a tough week at work, they have got your back: they know nothing cures the mid-week blues like the promise of a speedy weekend trip interstate. They'll whisk you away to the Cairns to escape the drab city winters, or announce a surprise visit to the third member of your squad who moved to Adelaide (for work, love or both).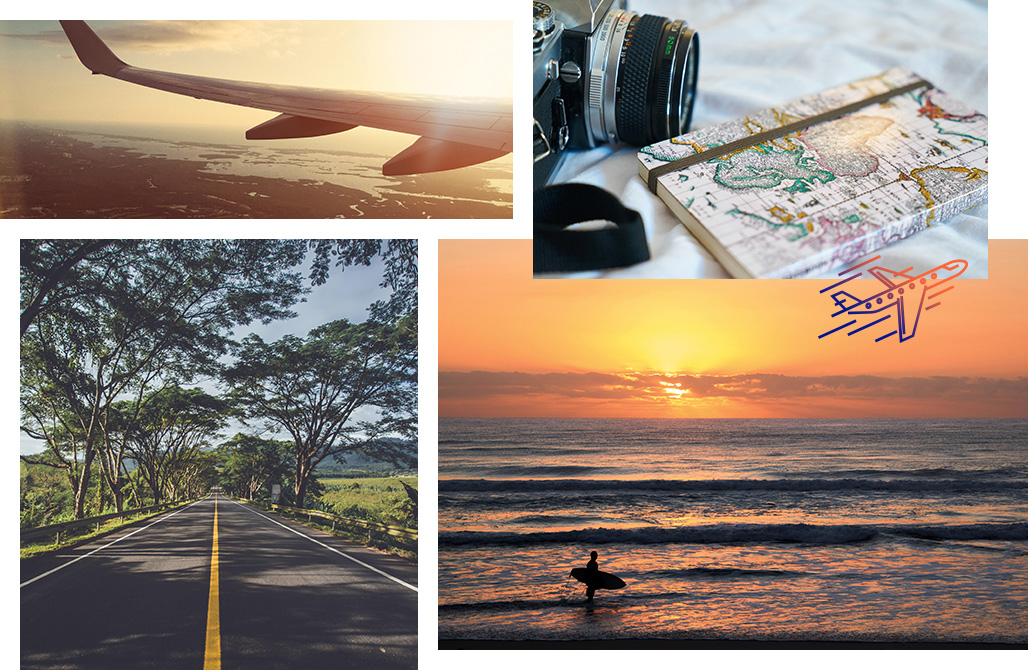 The Over Packer
"Seriously, I only need carry on". Before you know it, they've packed three pairs of shoes, two cocktail dress ("in case we go somewhere nice"), and a surfboard...for a trip to Darwin. The Over Packer is the friend you can rely on when the hotel hairdryer sucks, because they've packed their Dyson Supersonic, no question. But, it's not fun trying to squeeze it all into cabin-sized baggage—and let's be honest, they're wise to save extra room to bring home all the shopping. At Tigerair, you can add affordable check-in luggage from 15 kilos all the way to 40 kilograms (for the serious retail addicts). It's waaaay cheaper to do this at the time of booking your flights, so do it—you're worth it.
The Planner
Quick test: do you remember to bring the corkscrew to group picnics? If yes, then congratulations—you're The Planner. The Planner of the group researches, books and organises the holiday itinerary down to the hour, prints out the schedule (complete with Word Art headings) and colour-codes activities for sightseeing, eating, shopping, and regimented blocks of "free time"...and it's still six months before you're due to fly. Face it, the whole trip would fall apart if it weren't for the wily ways of The Planner.
The Moment Maker
A close cousin to the YOLO mate, the Moment Maker is all about those spontaneous decisions that become the most memorable bits of your holiday. The Moment Maker is the life of the party (their best party trick involves backflips). They're a bit wild, a bit cheeky, and full of the best holiday ideas. With all the moolah you've saved on your Tigerair flights, they'll egg you on to buy that exxy outfit in Brisbane's Fortitude Valley, spring for that bottle of Moët at your Whitsundays coastal resort, or splash out on that must-do 12-course degustation dinner at a Sydney hatted restaurant. Trust us, you'll be glad you did.
Image credit: Unsplash.
Editor's note: This article is proudly sponsored by Tigerair Australia and endorsed by The Urban List. Thank you for supporting the sponsors who make The Urban List possible. Click here for more information on our editorial policy.