The late summer months are the perfect time to throw some clothes in a bag, grab some friends for a road trip and leave the city behind. Victoria is full of hidden treasures and amazing landscapes—and if you've never experienced the all-natural highs of the High Country, it's time to plan a trip to Bright.
Bright is a beautiful little town brimming with great food, wine and beer,a mere stone's throw from alpine mountains, rivers and lakes. It's approximately 3.5 hours north east of Melbourne. And it's totally worth the drive—you can enjoy abseiling, climbing, kayaking and hiking adventures as well as top-notch food and copious amounts of cheese.
Here are the most exhilarating and exciting things we found to do in Bright and surrounds.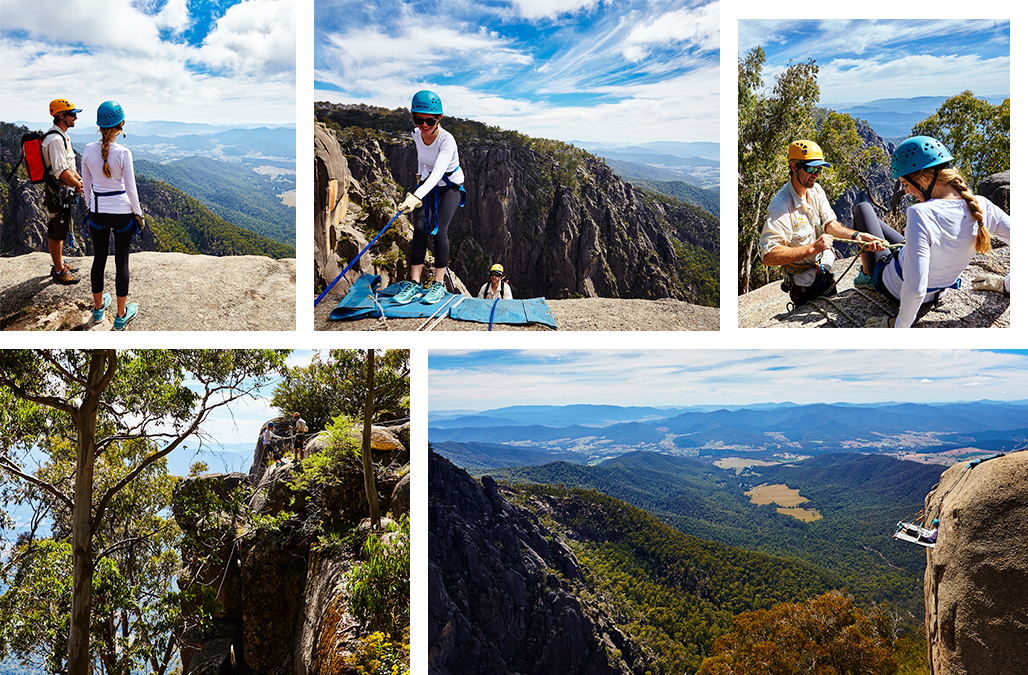 #1. A Portaledge Picnic At The Gorge, Mount Buffalo
After learning how to abseil on a couple of 25m and 45m practice cliffs, you'll be ready to sit on top of the world—literally. Tim Shaw at Absolute Outdoors is the genius behind the Portaledge Picnic concept, which allows thrill-seekers to abseil down to a hanging tent system on the side of a breakneck cliff. And why risk your neck like that, you ask? Put simply, the view is breathtaking. There's also chocolate cake, apple cider, and the smug satisfaction of knowing you're having a once-in-a-lifetime experience with a one-in-a-million view.

#2. A Magical Ride Through Bright Mystic MTB Park
If you've never ridden an electric pedal assist bike, the team at All Terrain Cycles are ready to introduce you to your dream ride and help you understand the basics. There's a lot to love about electric bikes—the silent motor gives you that little extra power when you pedal allowing you to travel further with less effort.
The big advantage of renting an electric bike when you visit Bright is that it gives you enough time to properly explore the magical fantasy land that is Mystic MTB Park. The crew at All Terrain Cycles offer guided tours through the lower region and the upper slopes—and since the bulk of the trails were created using only manpower and imagination, it's fair to say the whole park's a natural wonder.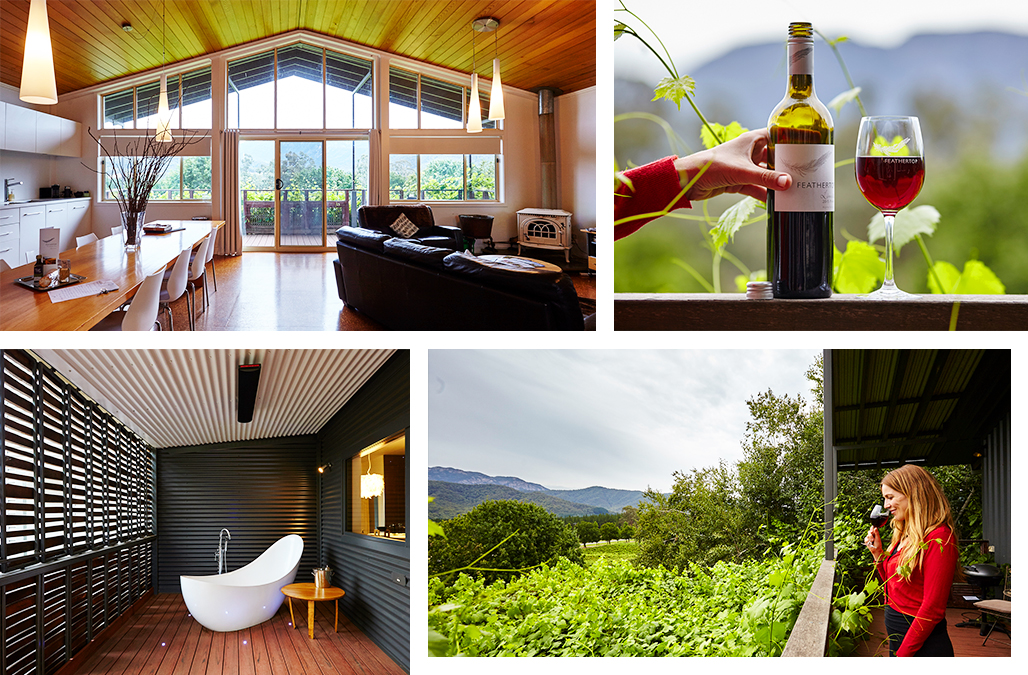 #3. A Farm-Stay In A Vineyard At The Base Of A Mountain
You'll need somewhere to stay during your active getaway, and there's no better place than Feathertop Winery surrounded by rolling vineyards, native forests and the dramatic backdrop of Mount Buffalo. There are two apartments to choose from: the Mount Buffalo View Apartment, which sleeps up to four people, and the Peggy Adelaide Suite, which is designed for two. Both are spacious, self-contained and boast secluded balconies where you can quaff wine, eat cheese and enjoy a luxury bath.
Guests receive a free bottle of award-winning wine as well as access to an in-house massage/treatment service. Two bikes with helmets are available for hire from $25 per day so you can truly get out and about in the spectacular setting.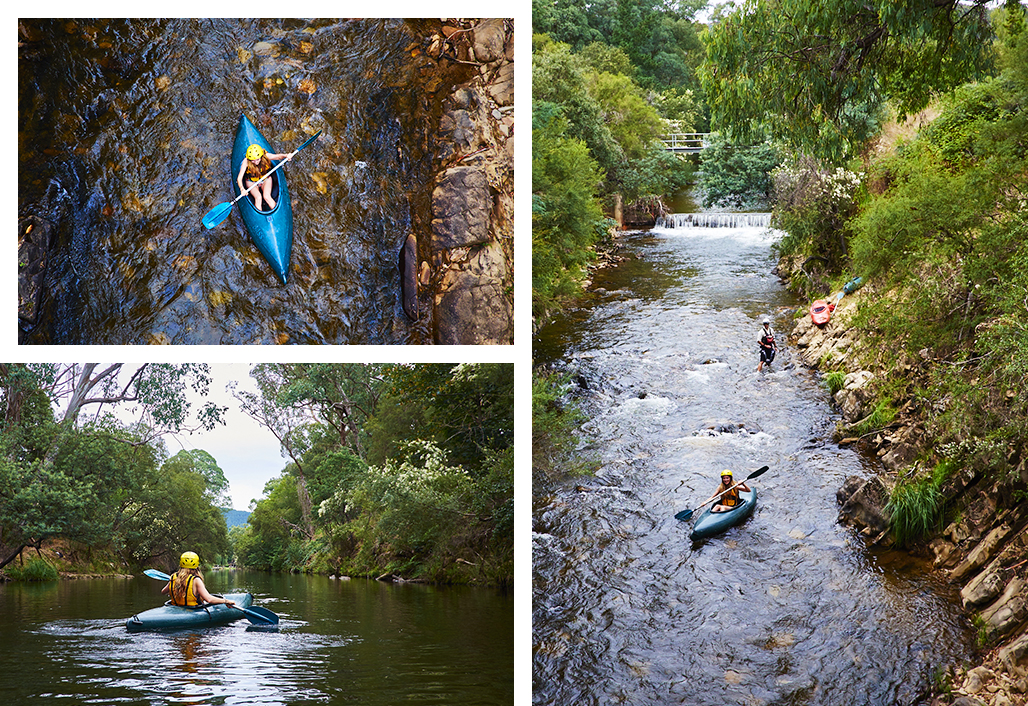 #4. A White-Water Kayaking Adventure Down The Ovens River
Reunite with your trusted friend Tim Shaw from Absolute Outdoors and put your life in his hands as he takes you white-water rafting down the Ovens River. There are rapids and plenty of hazardous spots to get the heart racing as well as stretches of water that are impossibly peaceful and picturesque.
The Ovens River is steeped with a rich gold history and you can fossick for hidden treasure as well as plunge into swimming nooks. Not willing to brave the rapids? Get Tim to take you to Lake Catani in Mount Buffalo National Park instead.
There are dozens of hiking trails leading up the bush-cloaked hills—try the steep hike to Chawell Galleries. Despite what you may assume, it's a collection of rocks, not an art gallery, which are grouped so closely together that you have to clamber through them.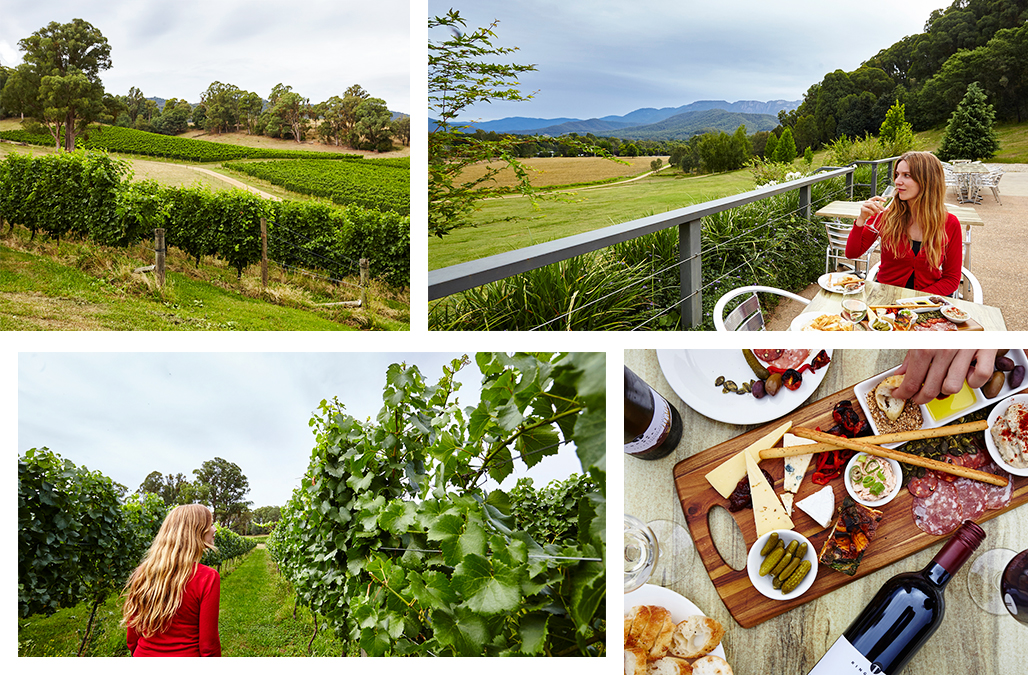 #5. A Late Afternoon Wine And Cheese Tasting At A Stunning Vineyard
Soak up the views across the Buckland Valley and Mount Buffalo from Ringer Reef Winery as you sample ten different varieties of red, white and sparkling wines. Carefully designed to please the palate without being pretentious, you won't find any uptight wine snobs behind the bar at Ringer Reef.
The family-run vineyard prides itself on being welcoming to all, and actually encourages visitors to get amongst the grapevines and explore the sprawling property. They also understand the necessity of having good cheese and charcuterie to complement the wines you're tasting, and provide lavish produce platters packed with house-made dips, cured meats, salty olives, soft cheeses and plenty of bread and Lavosh.
While the wines are top-notch, the star of the show really is the pristine alpine setting itself, with the late afternoon sun splashing across the green lawns as you scoop up the remains of the quince paste.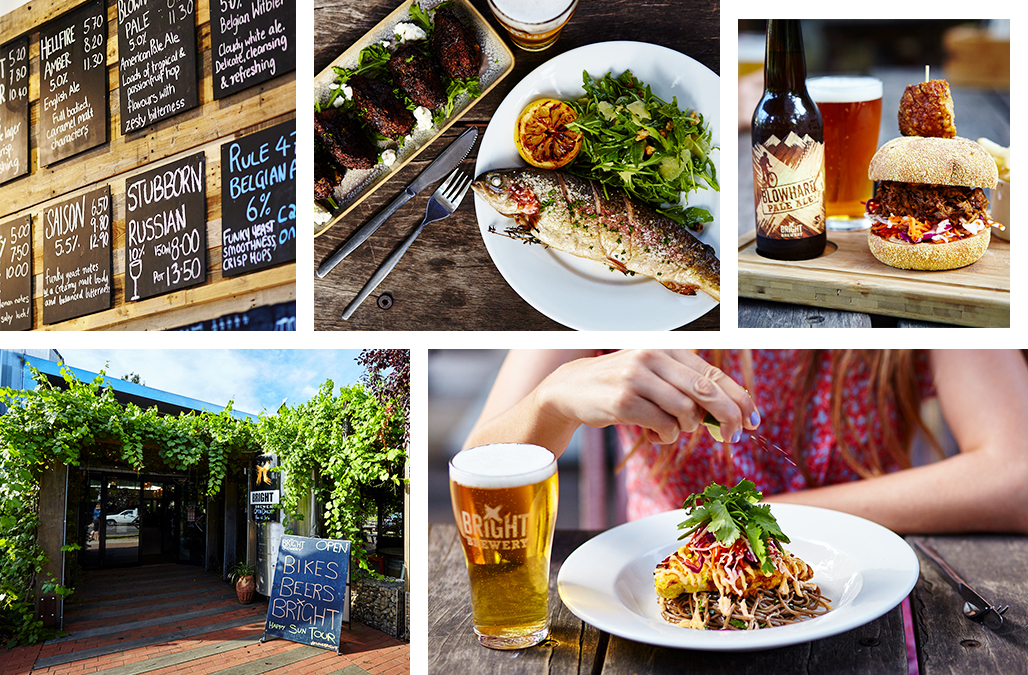 #6. A Boutique Beer At Sunset With Show-Stopping Food
Can we classify beer as a natural wonder? Yes, we think so, particularly if it's enjoyed in a spacious beer garden when the sun goes down and there's amazing food to accompany it! Bright Brewery's unfiltered lager is as fresh and natural as the environment that surrounds it, and the distinctive hops of the Ovens Valley provide a truly local flavour and authenticity to the beers on offer.
Order a tasting paddle of six beers for $12 and enjoy it in the spacious beer garden with a sticky pulled pork burger or a buttermilk chicken soba noodle salad. Pizzas are available every day from 12pm and there's a pretty special Nutella and pistachio cheesecake on the desserts menu. Reward yourself for all that hard yakka exploring mountains and rivers with a cold one.
Melbourne's an incredible city, but sometimes we all need to get out of town for a weekend. The Urban List has partnered with Visit Victoria to bring you great, regional getaway inspiration—the ultimate guide to Victoria's regional gems.
Image credit: Michelle Jarni for The Urban List