Gentrification gets a real bad name, with the naysayers moaning that encroaching 'too cool for school' cafes and boutique shopping drives out the 'real' residents, with the genuine coolness of any given Melbourne strip slipping out the back door soon after.
Who needs that sort of negativity? We at The Urban List don't buy into the belief that progress = bad. If the world stood still we'd still think it was flat. Some of the city's best streets successfully hold onto their community spirit while moving with the times.
Balaclava's Carlisle Street is the perfect example. With a thriving village feel, you can still get your meat from a genuine butcher, stop in at the fishmongers, pick up the city's best bagels at Glick's and get your fruit and veg at the grocers. At the same time, you can also sit down to enjoy a single origin espresso sourced from East Timor, or buy yourself a crazy terranium filled with a forest of baby Venus flytraps at Flowers From Ganeden (326A Carlisle St).
Carlisle Street's bursting at the seams with outstanding cafes. Batch Espresso (1/320 Carlisle St), run by Kiwi brother and sister duo, Jason and Marie Chan, is a small but perfectly formed space with a chessboard tiled floor and driftwood shelving crammed with New Zealand paraphernalia. Serving up their own blend of Coffee Supreme in big, bowl-like cups, the menu features prized favourites including a luscious avocado and fetta mash served on sourdough with a wedge of lemon, and a potato and corned beef pile with teeny cornichons that'll set you up for the day.
The graffiti-daubed Wall Two 80 has a great people-watching bench outside perfect for sipping on your Genovese coffee, with lunches including a hearty Hungarian debriciner sausage with rocket, tomato relish and mustard that's not too rough on the pocket. Serving up dinner on Friday and Saturday nights, you can wash down roasted pork belly with a bottle of Blackjack Chortles Edge Shiraz.
Hidden just of the main drag, in a red brick outhouse tucked behind Woolworths, the intriguingly named Monk Bodhi Dharma serves up guilt-free vegan fare that doesn't sacrifice flavour. They roast their own beans and perform all sorts of technical wizardry creating speciality tea in bulbous glass flasks like something out of Breaking Bad.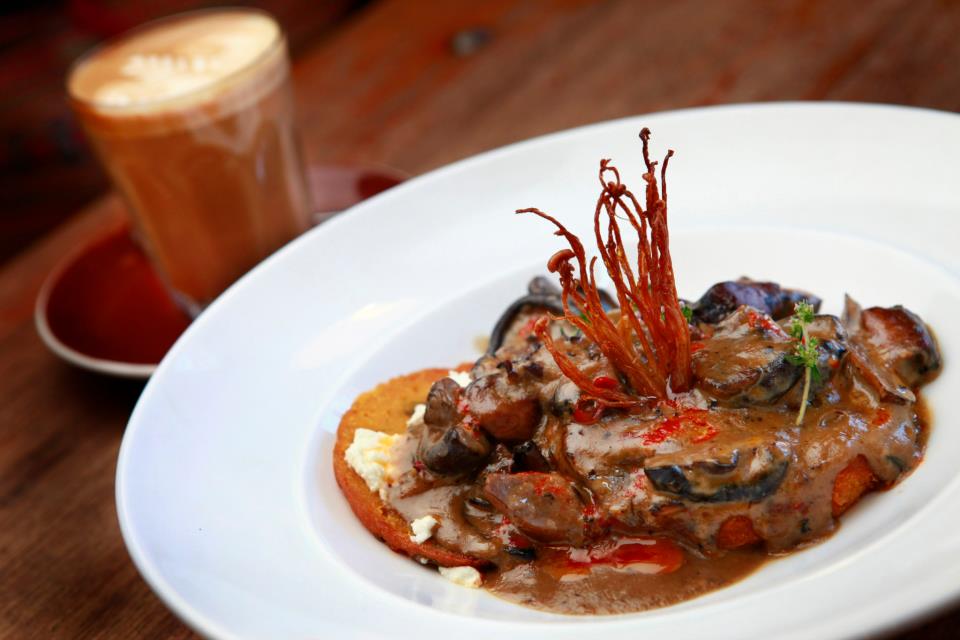 Mmmmm-mushrooms. Image Credit: Monk Bodhi Dharma Facebook.
Classy evenings are catered for in the lushly Art Deco surrounds of Ilona Staller, cheekily named after a Hungarian-born Italian porn star who went by the stage name Cicciolina, and yes, this is the sister restaurant of the St Kilda stalwart. A stunning wine list accompanies classics including risotto stuffed with artichoke hearts, broad beans and salted walnuts, or a slow-braised lamb shoulder.
Carlisle Wine is a candlelit affair perfect for romantic evenings that seem to suggest freshly shucked oysters and a glass of bubbles or three are in order. Weekend lunches offer one course plus a glass of vino for under $20. If you're looking for something a little more low key, or if you're a raging beer nut, The Local Taphouse is a legendary joint with 20 taps to choose from and even more bottled brews. They do great pub grub too.
With racing season almost upon us, House of Balaklava is festooned with fancy hats for both gents and ladies and its glass cases are stuffed with funky jewellery, from intriguingly macabre Death's Head Moth pendants to intricate enamel brooches.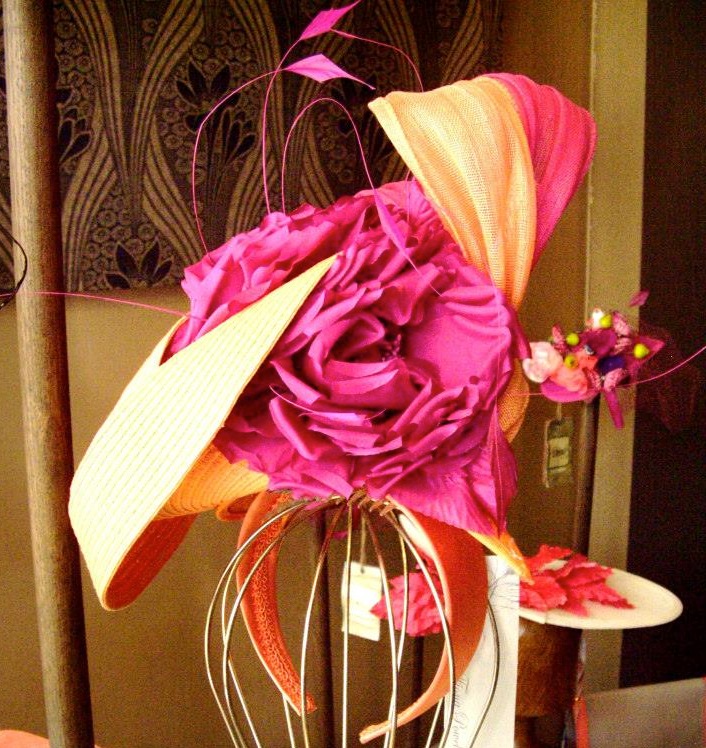 Spring Racing ready! Image Credit: House of Balaklava Facebook.

Lulu is a gorgeous design store chock full of cute homewares, women's fashion and gift ideas, from retro Bakelite phones to crocheted egg warmers, and their kids clothing and toy store next door, Little Lulu, is fab for overdosing on the cuteness for your nieces and nephews. Check out Little Sparrow too, for all-natural toys like stuffed koalas and wooden train sets.
Main Image Credit: Be Free at Wall Two 80. Wall Two 80 Facebook