If you haven't been to Healesville in a while, there's probably every chance that Healesville Sanctuary is the first thing that springs to mind when you think of this quaint country town – you're picturing your primary school excursion, aren't you? And while the Sanctuary is a must on every Healesville itinerary, now you are of a legal drinking age and your taste buds have matured, you'll discover that the capital of the Yarra Valley is as much about the animals as it is the food and wine. If you've got 48 hours to spend in town, here's what to see and where to eat and quaff.
UPON ARRIVAL
Perhaps the best way to get acquainted with Healesville is with a drink and dinner at the Healesville Hotel right in the centre of town. Take your pick from the Hotel Bar, specialising in pub classics, or fine dining in the Quince Dining room (weekends only or midweek by appointment for groups), which was awarded One Hat in The Age Good Food Guide 2015, with Clinton Camilleri at the helm of the kitchen. There are also seven accommodation rooms at the Healesville Hotel, or if you've got a large group, the Healesville Garden Homestead has been beautifully restored and furnished and features an expansive living area with wood fire, outdoor Jacuzzi and seven luxurious bedrooms.
IN THE AM
The Healesville Hotel is the gift that keeps on giving, also housing Harvest Café, which is open from 8am for breakfast. If the sun is shining, take your bacon and eggs and Genovese coffee into the Hotel's beer garden for a fix of vitamin D. Hands up if you thought a joey only referred to a baby kanga? We did too, but it is actually the name given to any baby marsupial, like koalas and wombats. And that's just what you'll find at Healesville Sanctuary in spring – adorable bush babies growing accustomed to their new habitats. From babies to birds, don't miss the Sprits of the Sky show in the Flight Arena where the Sanctuary's spectacular birds of prey including Australia's largest raptor, the Wedge-tailed Eagle, soar through the crowd to the wonderment (and slight fear) of the audience. Healesville Sanctuary is open everyday from 9:00am.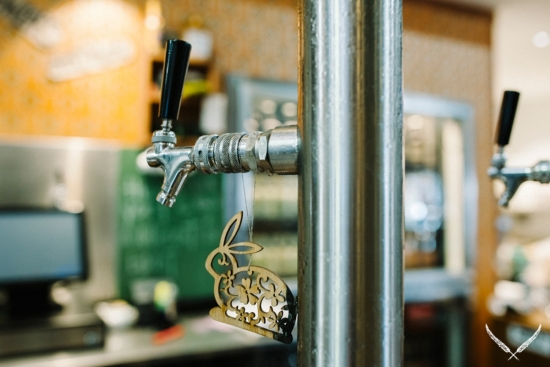 White Rabbit.
FOR LUNCH
You're sure to work up a thirst pounding the Sanctuary pavement, so head for White Rabbit for a cleansing ale brewed on premises. There are three to choose from – White, Dark and the brilliant new Belgian Style Pale Ale – and you can even take a tour of the Brewery to unravel the process of how they're made. What's the ultimate companion for a beer? A pizza. They're served up seven days a week.
IN THE AFTERNOON
There are plenty of quirky shops along Healesville's main street selling funky homewares and trinkets, but as we're in foodie territory, it's an ideal opportunity to stock the pantry. One of the Yarra Valley's most famous exports is Yarra Valley Pasta and their one and only store is located at the top end of town. The asparagus, almond and lemon ravioli has just come into season, or pick up some chilli linguine or potato gnocchi. Be sure to check out their website for recipes using their pasta and sauces. If your mouth is yet to be sufficiently watered, then head back to the Healesville Hotel (the gift gives again) and check out their retail store, K&B Kitchen and Butcher – it's home to an artillery of provisions. There's charcuterie, sausages, cheese, spiced nuts, chocolate, olive oil and an endless supply of homemade goods. Don't leave without purchasing a bottle or two of the tomato and mustard seed relish. It's so good you can almost eat it straight out of the jar like Nutella. Just off the main street down Green Street is Graceburn Wine Room, the cute and kooky tasting room for Mac Forbes Wines. Without a cellar door at their vineyards, Mac Forbes himself decided to lease the shopfront in Healesville, which opened in August. All of their wines are available to taste and purchase and there's a selection of plates if you're feeling peckish.
FOR DINNER
The imposing Innocent Bystander Cellar Door is so much more than a Cellar Door; it's an artisan bakery, cheese shop, coffee roasting house and restaurant and wine bar, which is at the centre of the complex. The menu has been designed to 'accompany wine and conversation' and encompasses hearty share plates, a selection of salumi and pizza with organic sourdough bases made on site. While the extensive wine list is largely made up of Innocent Bystander and Giant Steps varietals, there's also a collection of 'Their Wine' to choose from. Do not bring the car.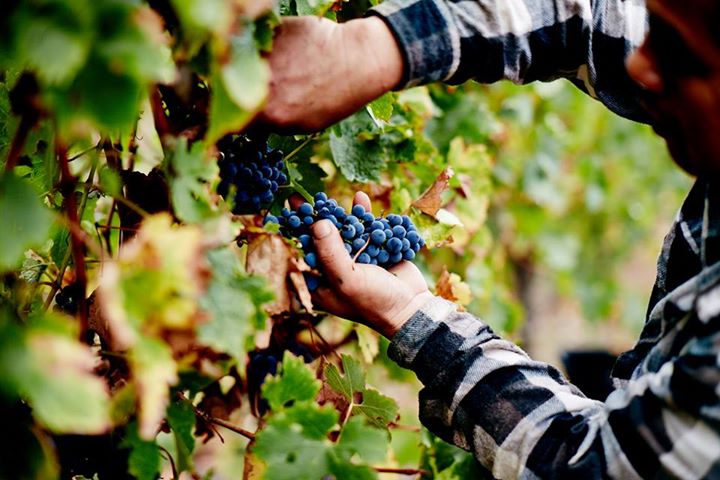 Image credit: Dominique Portet Wines Facebook.
HOMEWARD BOUND (THE NEXT DAY)
It wouldn't be a trip to Healesville without stopping off at a winery or two on the way back to the big smoke. About five minutes from Healesville is Dominique Portet Winery. Their Brut Rose was recently awarded Best in Class at the Champagne and Sparkling World Championship Awards. Another minute or so down the road is where you will find Rochford Wines, famous for its concerts, festivals and 'A Day on the Green' series, and at Oakridge Wines you can enjoy a tasting in the modern Cellar Door overlooking the countless vines. And because no one can say no to cheese, the final destination on the Healesville itinerary is the Yarra Valley Dairy. You may need to line up for your cheese tasting but it will be well worth it. Staff will take you through their assortment of cows and goats milk marinated, fresh and matured cheeses direct from the factory. Our pick? The Hot Cow – fresh cows milk curd with chives, parsley, garlic and chilli – and Le Jack – a semi mature white mould goats cheese that's earthy and oozy and just delightful.
You certainly won't leave Healesville hungry or thirsty.
Main image credit: Honestly Yum.