Your jailor jangles his keys and slams the door shut. Except you're not too fussed, because the next few hours are gonna be spent chatting to mixologists and chugging rum cocktails in an old bank vault.
Congrats, you're now an inmate at Lulie's Lock-In Series.
Lulie (if you've been living under a rock) is the new incarnation of Lulie St Tavern. It's popped up across the road from the old venue. Same great Abbotsford vibes, pretty much same location, but this building comes with a bomb-proof heritage bank vault out the back. Honestly: vault door, clichéd prison bars, the works.
The guys at Lulie have converted the vault into a tiny cocktail bar, and they'll be hosting guest bartenders from some of Melbourne's hottest venues over four nights in June/July. It's called their Lock-In Series.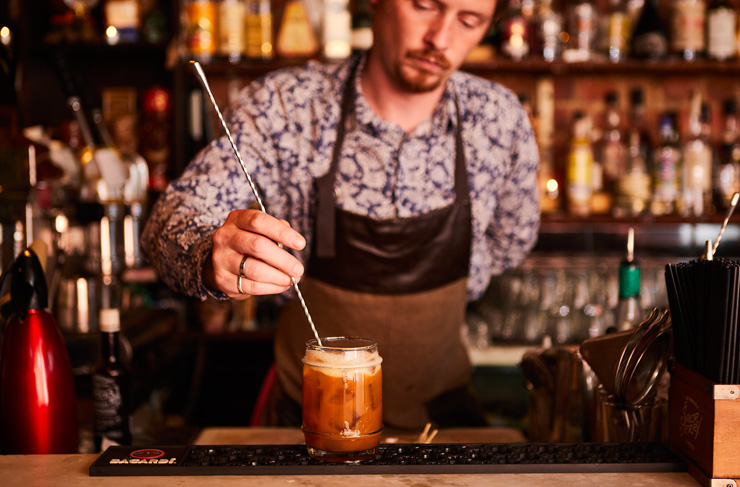 First up on Friday 15 June is a night of mescal and tequila with the guys from Mesa Verde. That's followed by rum, rum and more rum (courtesy of The Rum Diary), whisky cocktails (from the crew at The Elysian) and Tiki vibes (who else but Jungle Boy).
Entry is free, and there'll be DJs spinning tunes all night. It's like an Ocean's 11 movie, but with better booze and less espionage.
The Details
Where: Lulie, 225 Johnston St, Abbotsford
When: Friday 15 June (Mesa Verde), Friday 22 June (The Rum Diary), Friday 29 June (The Elysian), Friday 6 July (Jungle Boy)
For more info, click here.
So it looks like we might be getting that Melbourne airport train after all? Shhh, don't jinx it.
Image credit: Lulie