When the Melbourne Food & Wine Festival returns in late February next year, gone will be the overarching elemental theme of recent events, with the gauntlet thrown down, giving chefs and artisan producers free rein to come up with events that excite them most, pushing the boundaries of MFWF.
With the program live today, and tickets going on sale on November 21st, we did the homework for you and have come up with our top ten picks of MFWF 2015 events to get in on quick.
Opening Party
It seems so obvious, but this is the first year MFWF will kick off with a bona fide shindig. US BBQ king Rodney Scott from South Carolina's Scott's Bar-B-Que will host the opening night party at Fitzroy's jumping Belle's Hot Chicken on Gertrude Street. He'll be doing a whole hog in the pit and there will be plenty of high spirits to toast another fine year of Melbourne's finest food and wine.
Bank of Melbourne World's Longest Lunch
The Longest lunch has had a change of scenery this year, moving from the banks of the Yarra to the leafy surrounds of Fitzroy Gardens. Something of a logistical triumph, it takes almost 300 people to ensure lunch is served to just over 1500 guests at the same time, including 130 waiters and nine chefs. Expect to be wowed by Shane Delia's hypnotic Middle Eastern flavours using the finest local produce, and finish the afternoon off with an indulgent Adriano Zumbo dessert.
The Essentials
It's all well and good cruising round MWFW for the food porn, but what's the point if you can't get in on some of the action at home? The brains behind the kitchen at Kong and Chin Chin, Benjamin Cooper, will get you in on their kimchi know how with a pickles and fermentation class at these intimate classes hosted at The Langham. The world's best pizza maker, Johnny di Francesco of 400 Gradi, will share his secrets for the right crust/topping balance and there are heaps more sessions on hand for only $50 a pop. Head down to the river for the Southbank outdoor essentials, where George Calombaris will teach you how to make a Jimmy Grant's souva at home.
Langham Melbourne Masterclass
While you've got your swot hat on, The Langham will also host the annual Masterclass sessions, right in the heart of the MFWF line up during the middle weekend, bringing together some of the world's finest to pass on their immense wealth of knowledge. The gurus include New York's ex-punk rocker Jamie Bissonnette (Toro & Coppa, Boston & Toro) who'll work his nose-to-tail magic, Ruth Rogers from London's River Café, who swears that with fine ingredients any dish will sing, and Canadian superstar Jeremy Charles (Raymonds).
Acqua Panna Perfect Match
You can never underestimate the simple pleasure to be had in making the perfect match, and no, we're not talking about Tinder. The Melbourne Town Hall will play host to a series of food and booze pairings that will set your taste buds a tingling. Raph Rashid of Beatbox Kitchen and Taco Truck will tag team with Sydney wine writer, Mike Bennie, getting the booze and street food combo just right, rather than reverting to the obvious beer. Coda and Tonka king, Adam D'Sylva, and winemaker, Shashi Singh from Avani on the Mornington Peninsula, will likewise look at new ways to accompany Indian fusion cuisine. Also on the hit list are husband and wife duo Ben Sears and Eun Hee An from Sydney's Moon Park who'll show off their Korean hits with Brad Hickey from Brash Higgins wines in the McLaren Vale.
Crawl 'n' Bite
If your idea of the perfect MFWF is popping in and out of Melbourne's best restaurants and devouring their signature dishes, then Crawl 'n' Bite is the way ahead. Pick restaurant, cocktails or wine, or sign up for all three? Restaurants taking part include Nieuw Amsterdam, Pastuso, Supernormal and Stokehouse City, while bars handling the wine side of things take in Brooks, Tonka and Pei Modern. We'll be sipping a cocktail or three at Whisky and Alement, The Noble Experiment, Eau-de-Vie and Bar Ampere.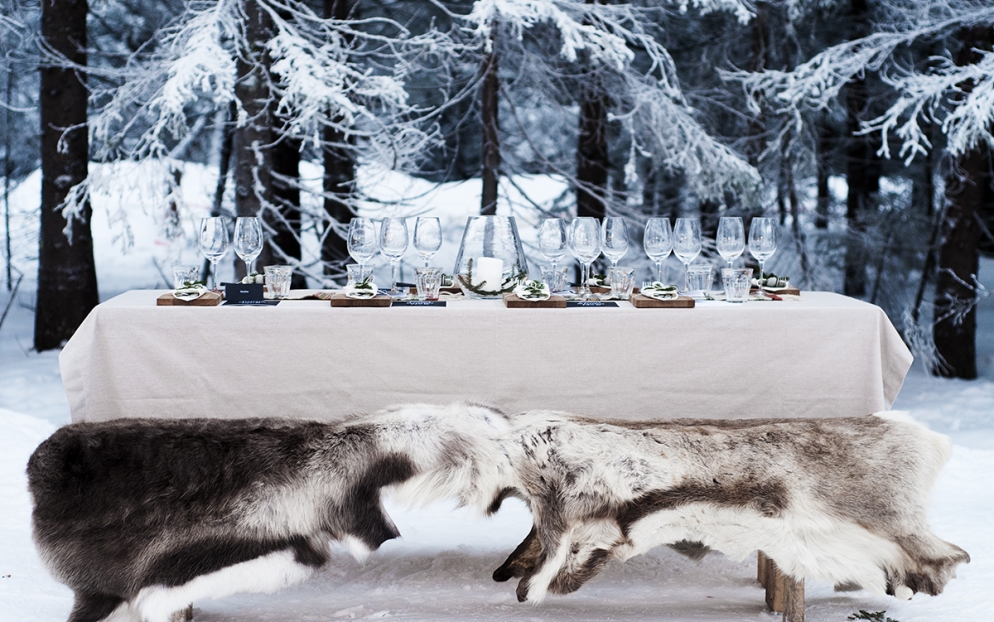 Food Studio Visits Merri Creek
Food Studio Visits Merri Creek
One of the coolest events in 2015's MFWF line-up is the importing of Norway's Food Studio ethos with a foraging tour of the Merri Creek led by Matt Wilkinson of Pope Joan and Hams and Bacon, in conjunction with CERES and Harding Street Garden. They'll show you just how much you can grab from the creek banks, including some fantastic Italian herbs planted by successive immigrants, and give you some top tips for using them at home, in a thoroughly sustainable way.
Pottery & Dinner in the Studio
Get your Ghost on with Prahran-based potter Shelley Panton who will join Dave Verheul from The Town Mouse and winemaker, Ben Haines, for a hands-on experience at her workshop. Not only do you get to take home your very own handcrafted stoneware salt dish, but you'll also get to scoff a four-course wine-matched dinner, too. Just be careful of falling glass…
Woodland House Party
Make like you're attending one of the Great Gatsby's infamous affairs as the Victorian mansion now known as Woodland House (formerly Jacques Reymond) throws open every room for fabulous house party. There will be an oyster bar in the courtyard, a woodfire oven and binchotan taking over the backyard, and the ice cream trolley keeping everyone cool. Not to be missed.
Windsor & Co Block Party
With Windsor going off right now, why not bring the party times out onto the street for a fantastic Sunday session in the sun? Local favourites Hanoi Hannah, Saigon Sally, Charlie Dumpling, Susie Wong, Zhou Zhou, David's and Greek Deli are all on board, with circus performers, street artists and live music leading the way.

Melbourne Food & Wine Festival 2015
27th Feb – 15th March
Website | Facebook | Twitter

Image Credit: Bank of Melbourne World's Longest Lunch, Daniel Mahon