February is marching on, but it still feels like we live about 5km from the surface of the sun. And that means you need weekend roadtrip plans—preferably with multiple tastings of cool, alcoholic beverages. In other words, you need cellar doors.
Melbourne's regional booze scene is evolving all the time, and we've tracked down seven new wineries, distilleries and brew houses you need to visit ASAP. All you need now is a sucker designated driver...
Wine

Kerrie Greens
Red Hill South
Kerri Greens has quickly become one of our favourite wineries on the Mornington Peninsula. It's not a huge affair—a simple cellar door, rolling vineyards, and a comfy lawn ready-made for summer picnics. Keep an eye out for their legendary East Creek Summer Sessions, featuring live music, good wine and excellent nosh. Special shout-out to their 2017 Pinots de Mornington rose. That stuff is liquid gold.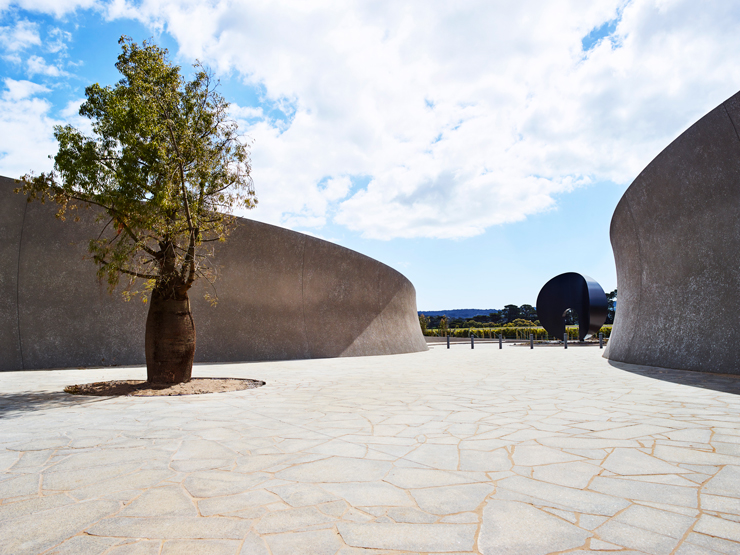 Pt. Leo Estate
Merricks
Part winery, part enourmous cutting-edge sculpture park. Pt. Leo was probably the most-hyped winery opening of 2017 (seriously, there were convoys driving down on weekends to check it out). Art nerds will spot the work of Tony Cragg, George Rickey and Jaume Plensa in the sculpture park. But we're coming back for more of chef Phil Wood's excellent food. Tempura King George whiting with eggplant? Yeee-aaaah.
Tuck's Ridge
Red Hill
Tuck's Ridge isn't new per say, but it did just get a major overhaul from the guys at Montalto (it's technically known as 'Tucks' now, like Cher). The new cellar door is looking all kinds of beautiful, and of course the Red Hill views haven't changed at all. We recommend the 'Taste the Rainbow' wine experience—$5 that gets you a variety of tastings, plus inside knowledge from Tuck's Ridge vintners. Make sure to stick around for lunch—they're doing a slow roast porchetta with crackling. NOM.
Gin
Hurdle Creek Still
Milawa
A cellar door for gin...what a beautiful idea. Hurdle Creek is a gin distillery up in Milawa that opened its doors a little over a year ago. They're been building slowly ever since, but the place is still a bit of a well-kept secret. Wendy Williams and her partner Simon Brooke-Taylor prep everything on site, and even grow most of the botanicals right there on the farm. Whatever you do, don't leave without trying the Aniseed Gin, Navy Strength Gin, and the summery Cherry Gin. If gin isn't really your thing, try the new dark cacao liqueur instead—it's a recent addition to the line-up.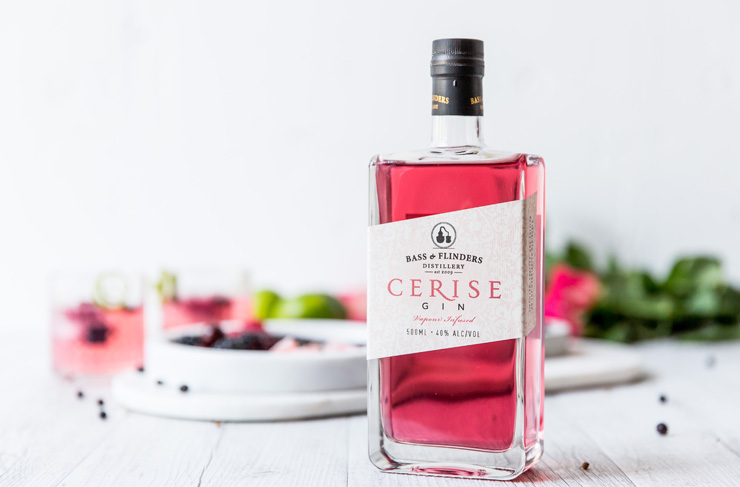 Bass & Flinders
Red Hill
What is it about Red Hill and booze? We're starting to think a Red Hill Crawl might be in order...Well if you're heading that way, add Bass & Flinders to the list. It's a new gin distillery with some seriously pretty packaging. More importantly, they're also the only ones in town making pink Cerise Gin. This stuff is summer in a glass, spiked with an infusion of cherries and raspberries, picked from local farms in Red Hill. Bass & Flinders also run gin masterclasses, where you can design your own gin blends while munching on artisan cheese #thedream.
Beer

Jetty Rd Brewery
Dromana
Until now, the best thing to come out of Dromana was the old drive-in (which was amazing, let's be honest). Now there's a second reason to visit: Jetty Rd Brewery. This isn't exactly a cellar door, but we weren't about to leave craft beer off the roadtrip wish list. The brews vary from month to month, but at the moment you'll find a smooth pale ale, a bitter amber and a hefty IPA. Did we mention the epic food menu? Set aside a few hours to explore this place.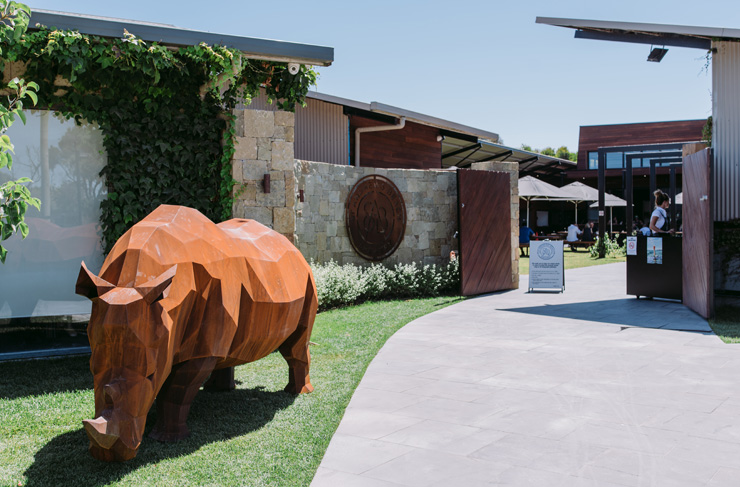 St Andrews Beach Brewery
Fingal
Not far away from Jetty Rd is St Andrews Beach Brewery at Fingal. This used to be a 92-acre horse property (home to Makybe Diva, among others). Now it's a massive family-friendly brewhouse, complete with 8000 apple and pear trees and an in-house restaurant. Four core beers make up the St Andrews range at the moment— a US pale ale, Aussie lager, summery Golden Ale and a crisp pilsner. They all go down pretty well with the fresh-baked pizzas (try the pork sausage) or a serve of Green Tea Soba noodles, topped with radish, edamame, pickled ginger and lemongrass chicken.
Want to make it a PROPER roadtrip? Check out the best camping spots in Victoria.
Image credit: Jess Prince