Last year we got some truly epic wine bars added to the Melbourne scene (Willows & Wine was probably our fave, if you're asking). And the not-so-humble vino lounge isn't going away.
We've seen some crackers already this year, including Victoria Mill and FLATIRON Side Door. But if you want to know what's Hansel-level hot in Melbourne wine right now, these are the spots. Five beautiful wine bars where you can sit, cradle a Pinot, and act like you have your life together. Bottoms up.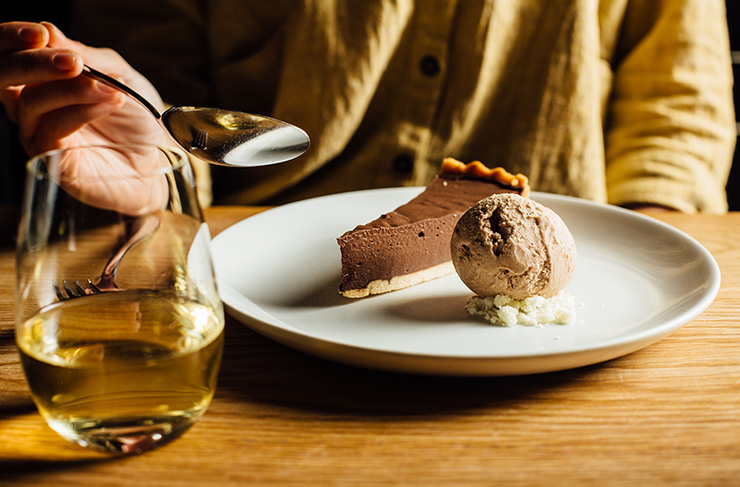 Photography: Annika Kafcaloudis
ALFIE'S Wine + Grill
Carlton
Carlton and 'wine bar' go together like peaches and cream. You can't have one without the other. Good thing ALFIE'S just opened on the site of the old Town Mouse (RIP). It's a moody little split-level bar with a cheeky courtyard out back. Cam Moore is the sommelier, and he's built an 80-bottle "ripper" cellar, featuring small and unique winemakers like Ricca Terra, Flotsam & Jetsam, Inkwell and Pittnauer. Don't forget a serve of the charcoal-grilled cauliflower with parsley crumb and Milawa blue cream cheese. Deelish.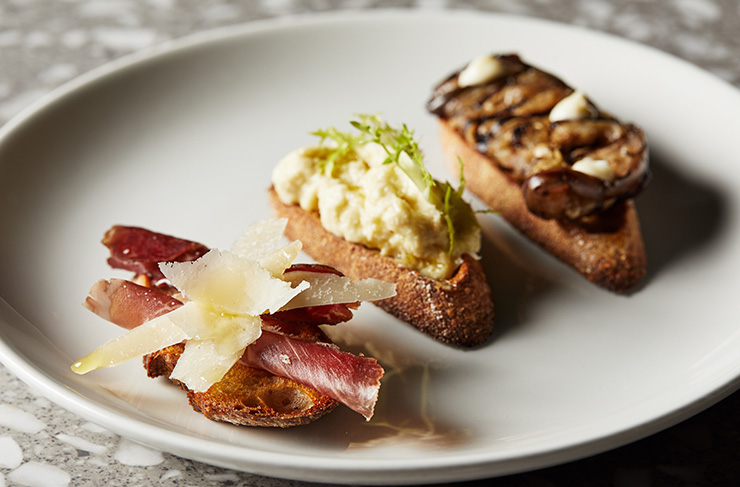 Image credit: Griffin Simm
Ines
Windsor
How does Matteo Bruno do it? The guy behind Meatball & Wine Bar, Hana and Baller has just opened Ines: an old-school Italian wine bar on the Chapel St Windsor strip. And it's one of the most beautiful things we've ever seen. Blue suede lounge chairs, walnut panelling, brass and copper accents, and (of course) a hefty wine list. Raffaele Mastrovincenzo has picked a mostly Italian and French line-up, and he's running a Coravin system (basically you can tap bottles without removing the cork). Very good for the budget-savvy.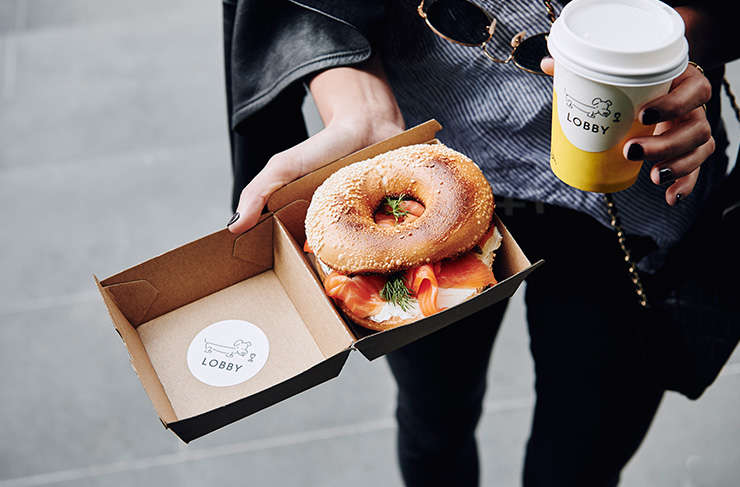 Lobby
South Melbourne
Lobby is a new cafe and bagel bar that popped up on the site of the old Seven Nightclub. It's part of a massive three-stage development called Albert House (keep your eyes peeled for an Asian fusion restaurant, soon appearing on Lvl 1). Lobby is one of those places that seamlessly morphs as the sun goes down. Out with the coffees, in with the wine. The new liquor licence has just come through, and they're pairing plonk with some top-notch charcuterie boards in the evening. Definitely worth a look.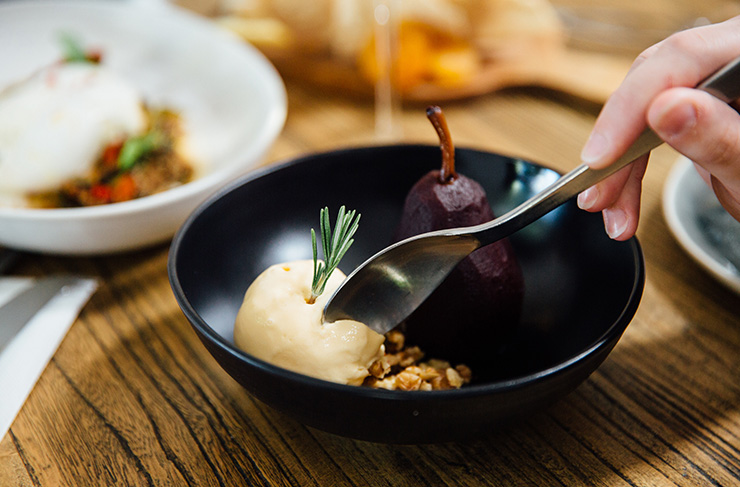 Photography: Annika Kafcaloudis
Spencer & Co
Carlton
Now you're just being greedy, Carlton. Save some wine for the rest of us. You might have missed Spencer & Co on Rathdowne St. It's a pretty demure little frontage—just a grey building and a couple of tables. But inside you'll find a gorgeous little wine bar and provedore. You can swing by for a mussel pot, steamed in white wine, chilli and garlic, or just grab some Triple cream cows' milk to take home. Pro tip? You've gotta try the Roquefort ice-cream with red wine poached pears and rosemary. Out of this world.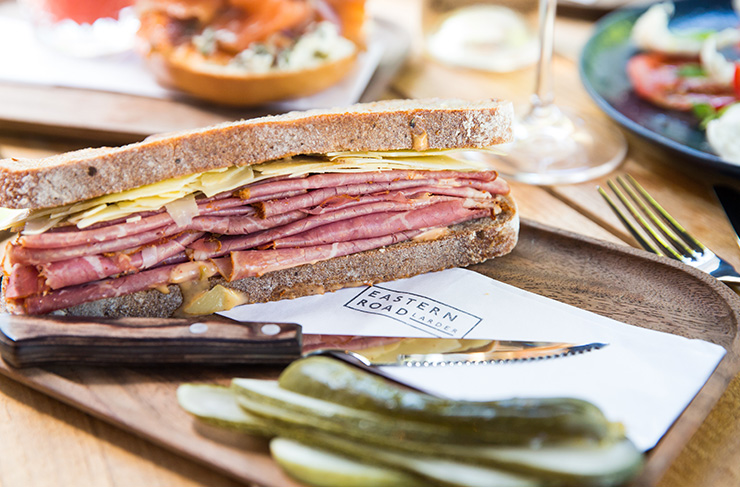 Photography: Jenna Fahey-White
Eastern Rd Larder
South Melbourne
So much love for this little place. Eastern Road is a cute little wine bar and provedore in South Melbourne (on—you guessed it—Eastern Rd). It's from the guy behind The Hills, Milton Wine Shop, The Alps, Toorak Cellars, The Moon, and Bridge Rd newcomers, Burnley Brewing (does this guy ever sleep?). Check out the chalkboard on the wall for the latest wine (Renton, the owner, mixes things up pretty regularly). Pair your glass with a cheeseboard from Savour & Grace. Happy days.
Image credit: Griffin Simm