Even if you're the world's biggest Christmas in July Grinch, you're gonna love this one. It's Sovereign Hill's annual Winter Wonderlights Festival, and it's back on right freaking now.
Oh sure you'll talk a big game ("Christmas belongs in December! What's wrong with you people?!") but when no-one's looking, we know you'll be quietly digging the mulled cider, fake snow and twinkly lights. This event is just wall-to-wall happy.
It also helps that Ballarat is the coldest city known to humanity. Really sells the whole 'winter wonderland' thing.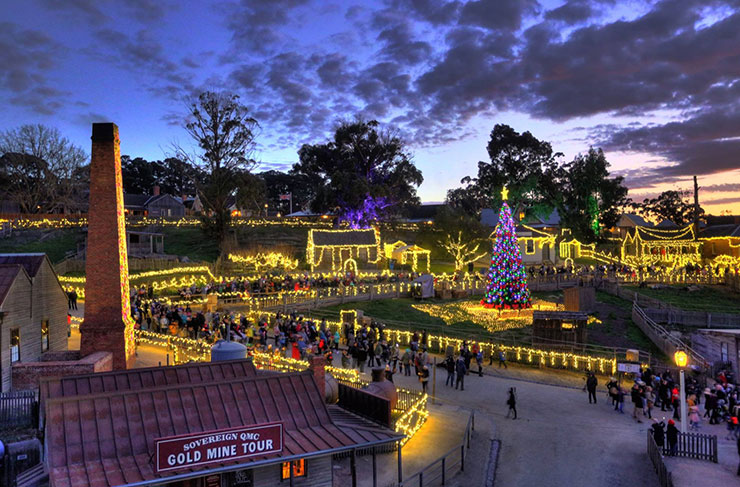 If you haven't heard of this one before, here's what you can expect. Every winter, Sovereign Hill throws an enormous Christmas-themed party as part of the Ballarat Winter Festival (a city-wide winter party). There's Christmas trees and decorations on Main Street, fake snow everywhere, a full theatre program. The event runs between 10am and 7pm each day, but the most spectacular bits are definitely after dark: there's live music and huge light projections, everything's lit up and snow falls from the sky.
As Andy Williams said, it's the most magical time of the year...in July.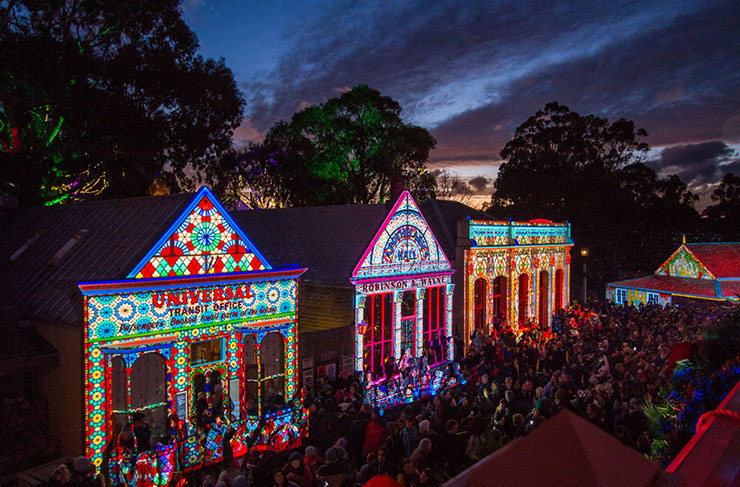 Winter Wonderlights kicked off on 30 June this year, and it'll be running every night till 22 July. Snow will be falling on Main St at 11:45am, 1:15pm, 3:30pm and 5:45pm. You can check out the full program here.
If you get hungry, there's a bunch of venues in town doing special Christmas treats. Personally we'll be hanging out at Hope Bakery with Santa scoffing pies and gingerbread, but each to their own.
The Details
Where: Sovereign Hill, Ballarat
When: 30 June – 22 July
For more info, click here.
Need some more road trip inspo? Here's 13 awesome regional events happening in VIC this month.
Image credit: Tony Evans Photography.