Rone is an artist that needs no introduction. You've no doubt seen his work on the Silo Art Trail, or even when he transformed a house in Alphington back in 2017.
His newest work is something else.
Burnham Beeches was built in Sherbrooke in the 1930s but the man who created Aspro, Alfred Nicholas.
The site was purchased back in 2010 by a group that includes Vue de Monde's Shannon Bennett, and it's where you'll find the Piggery Café. But the mansion itself has sat idle and abandoned for more than twenty years.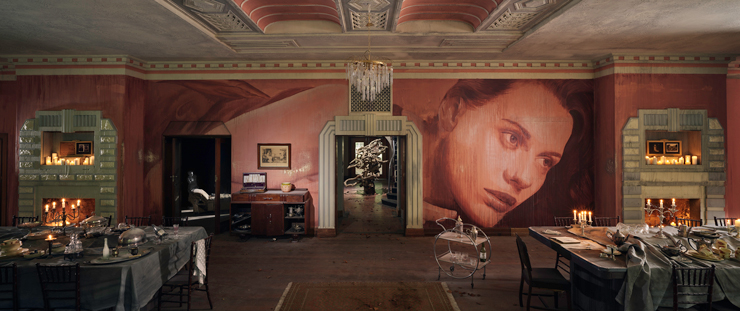 'Empire' is Rone's largest, and most ambitious project yet. He has completely transformed twelve spaces across Burnham Beeches in what is part exhibition, part installation, and part VR and AR experience. It's a hauntingly immersive
multi-sensory journey into a reimagined past of a faded icon.
The project has had many hands involved, including Carly Spooner and interior stylist who has styled the spaces with more than 500 individual Deco-era items which were sourced by herself and Rone.
The botanical installations throughout the mansion have been crafted by the team at Loose Leaf, scent design by Kat Snowden, light design by John McKissock, and the multi-channel sound design has been developed by composer Nick Batterham which contains months worth of ambient sounds recorded at the estate.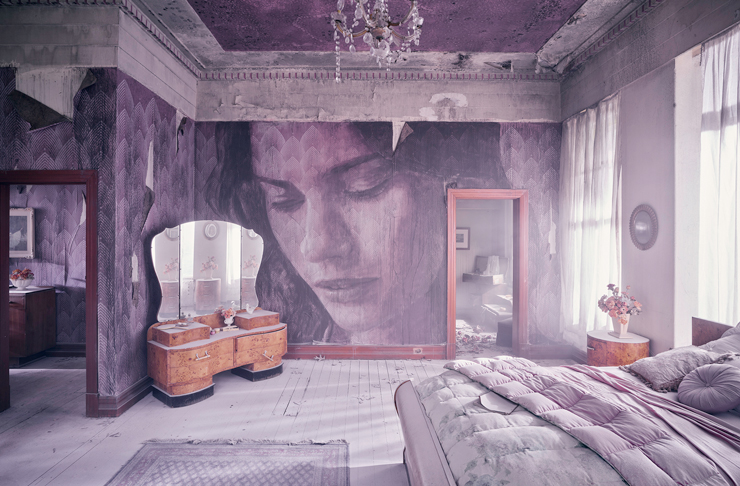 The project has taken more than twelve months to come to life.
"From that perspective, the timing was quite intense but when an opportunity like this comes up there's just no choice," Rone explains. "I knew from the beginning that this was a once-in-a-lifetime chance to create something really incredible."
The Details
What: Empire – an installation by Rone
Where: Burnham Beeches, 1 Sherbrooke Road, Sherbrooke
When: Wednesday 6 March to Monday 22 April
For more info head to r-o-n-e.com.
In completely unrelated news, there's a Fyre Festival party happening in Melbourne next week. Read all about it here.
Image credit: supplied