There is no shortage of amazing places to stay around Victoria, and here is another one you need to add to your list.
Sky High Mount Franklin is just over an hour and a half drive from Melbourne, and it's definitely worth the trip.
The architecturally designed accommodation sits on a ridge directly in front of camping hot spot Mount Franklin and is less than a 15-minute drive from the beautiful town of Daylesford.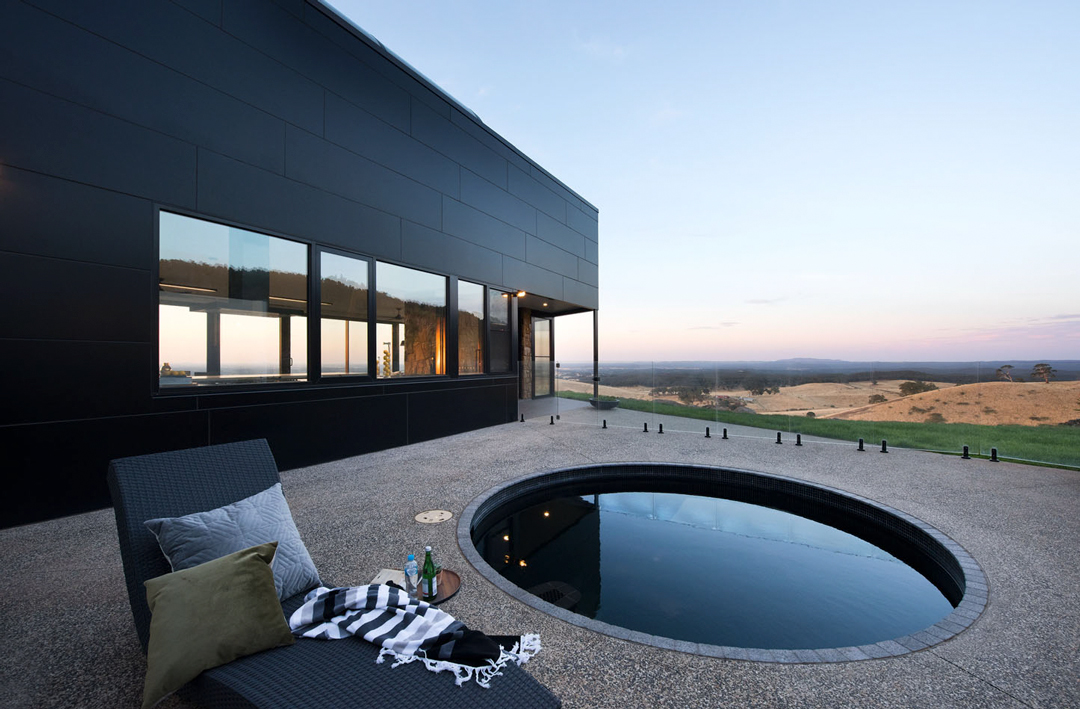 Sky High features 360-degree views of the surrounding hills and farmland and is a space that is purpose-built for wellness, and rejuvenation. There are a number of bush walks and hikes in the area, and the Hepburn Bathhouse & Spa is just a 5-minute drive away, so there's ample opportunity to relax.
Inside the house, you'll find four king-sized bedrooms, each featuring floor to ceiling windows to take advantage of the amazing views.
The living/dining area features a stone fireplace, which is perfect to sit by as the sun sets on another day of doing nothing but relax. Ideal.
Outside you'll find a courtyard, which is perfect for a sit-down and chat over a bottle of red, and to freshen up the soul you'll need to turn to the heated saltwater plunge pool.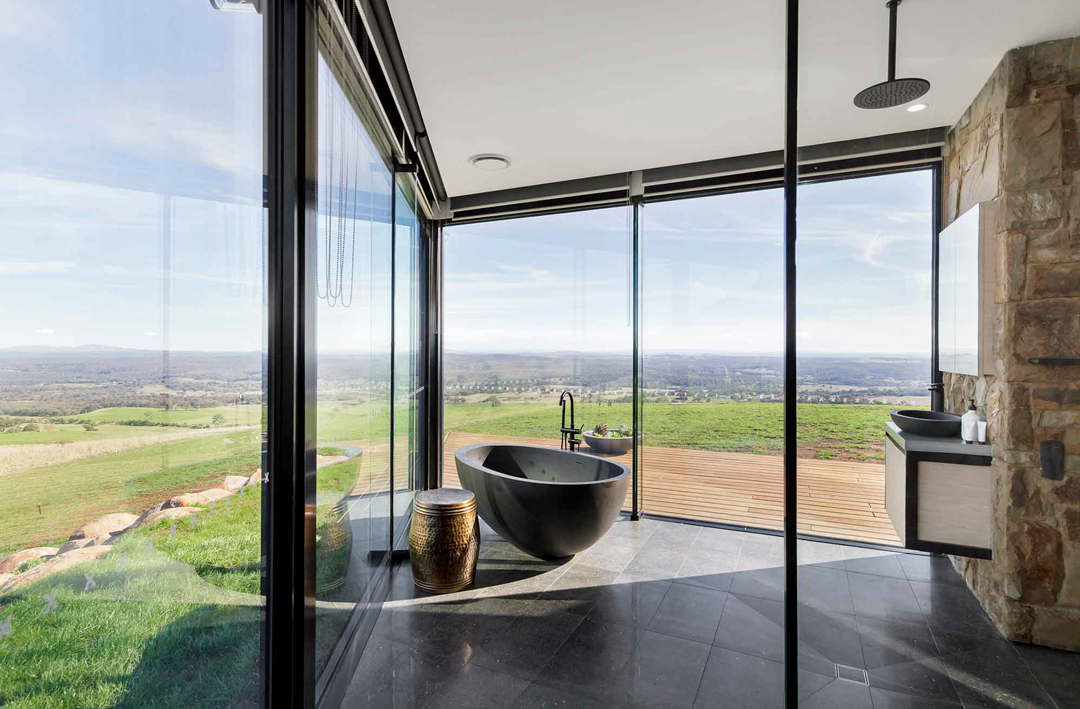 To book a night or two at this incredible spot, head to skyhighmtfranklin.com.
For more inspiration about where to spend your spare time, head to our Local Escapes section.
Image credit: supplied