So this might be Melbourne's best and worst kept secret.
Everyone knows Como House, but not everyone knows they have a gorgeous summertime cafe, set among five acres of manicured National Trust gardens. And hardly ANYONE knows that the cafe comes with its own dedicated Dog Bar.
Well, it's true. Not only does The Stables Of Como make their own boutique dog treats and snacks (you can pick them up inside, at the 6-metre cake bar), but they have a little outdoor area set aside strictly for pooches.
Your pupper can sit down with a bowl of Melbourne's finest water (or ice-cold San Pellegrino if money is a joke to you) and chow down on house-made liver treats, bone marrow and all sorts of dog-loving goodness.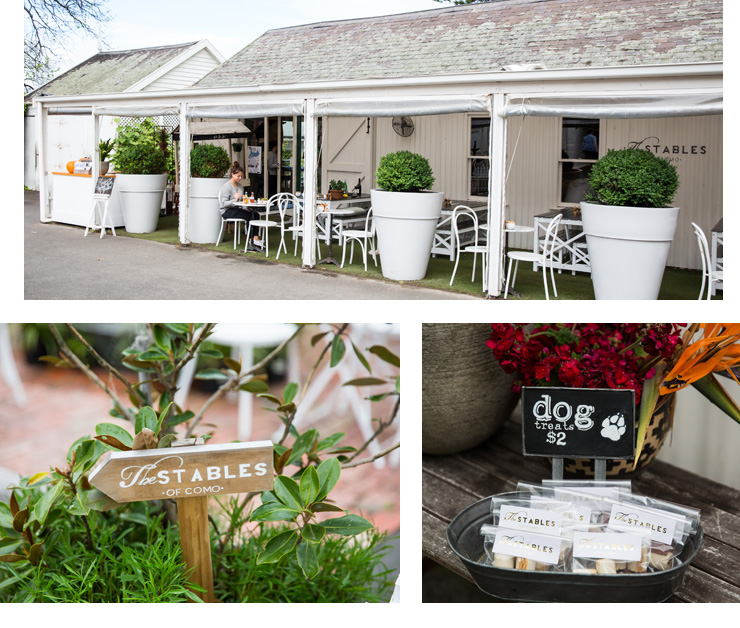 Where will you be? You'll be 'round the corner, sitting in the European-style courtyard, tucking into the new spring menu. The Stables' has its own organic veggie garden out the back, and most of what you see on the plate was grown right here at Como.
We recommend the croissant with two scoops of Belgian choc gelato, Nutella and praline, or (for savoury) the frankly ridiculous roast beef baguette: blushing roast beef inside a tiger baguette, topped with French fries and a sinful Béarnaise. We should be smearing that stuff straight on our thighs, but damn it's good.
The Stables Of Como is gonna be pumping all summer. If you're even remotely close to South Yarra, we recommend swinging by. Your pup will thank you.
Image credit: Jenna Fahey-White