Lovers of Indian food in Melbourne, get ready to add a bit of Boom! to your workday.

Tucked away down Goldsbrough Lane, Tadka Boom! is the latest Indian restaurant to hit Melbourne, already drawing a steady crowd of office workers in search of a fresh, spicy feed.

Owner Lalitha Rajan left her high-flying corporate job to pursue her love of food, setting up Tadka Boom! with the help of her son, Ashwin. Using well-loved family recipes with a modern Australian spin, Mama Rajan creates fun, fresh grab n' go Indian dishes that promise a serious flavour punch.

Indian food in Melbourne CBD is not exactly a dime a dozen, so we're super excited to try this spicy new offering! 'Tadka' translates to 'seasoning' in Hindi and Tadka Boom!'s menu is absolutely filled to the brim with authentic Indian flavours and spices. Their Nashta (breakfast) offerings are a welcome respite from the usual bacon 'n' eggs fare, a particular standout being the Idli Over Easy – steamed rice cakes, fried eggs and spinach served with coconut chutney, spicy tomato chutney and gun powder (that's where the 'boom!' is from!).

For those in a rush, the Bukia Roll, a warm flaky paratha filled with Indian spiced bujia eggs and house-made kasundi, looks like a super tasty grab 'n go option. Likewise, Grandma's Jau Porridge, a cute pot of fine barley, roasted almond and berry compote in cardamom milk, is a sweet, spicy treat that sure as heck trumps Uncle Tobys.

The spice gets turned up a notch with Tadka Boom's Bhojan (lunch) menu. From the roti wrap offerings, The Kid Kaboom! features masala-rubbed, 12-hour slow cooked lamb, lemony rice and a spicy yogurt dressing. Another yummy option is the Boom!osa, a broken samosa salad with black chickpeas and raita, mint coriander and date tamarind sauces.

After a smaller bite? Look no further than the Tadka Sliders, brioche buns filled with chicken chapli kebab with greens, house-made chutney and mayo. Finish your feed with a scoop of Kerala Spicecream and you're golden (and probably at bursting point!).

For those in need of a caffeine fix, Tadka Boom! pumps out coffees using traditional single-origin South Indian beans. Their garam garma chai, as authentic as it comes, is another aromatic, belly-warming favourite.

Authentic, delicious Indian food in Melbourne CBD – Boom!

Tadka Boom! | TG22 Goldsbrough Lane in Melbourne CBD

Can't get enough of the spicy stuff? Check out our guide to Melbourne's best Indian restaurants.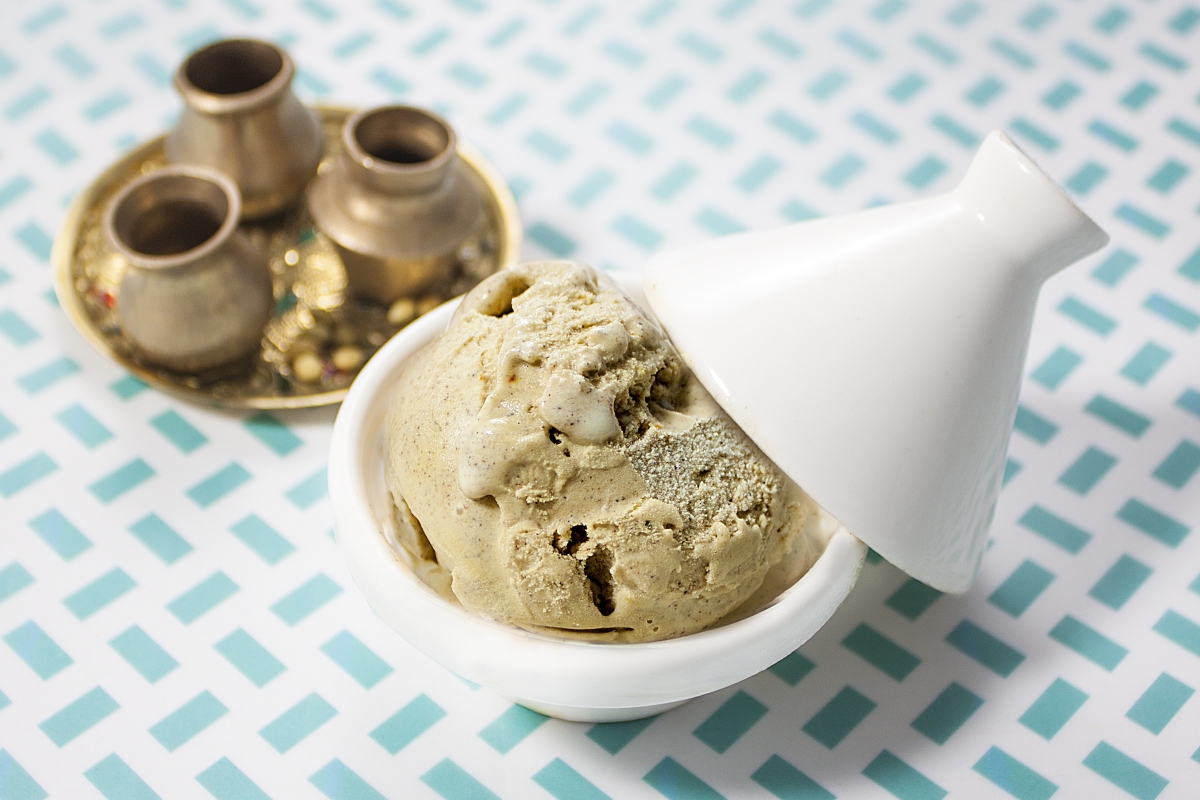 Image credits: Tadka Boom!