It can be tricky to know exactly what to wear to each day of the Melbourne Cup Carnival, so we've done a little de-coding to make sure you're completely on-point at Flemington this year. Whether you're entering Myer Fashions On The Field, or just wanting to get glammed up for the best week of the year, these fashion inspo boards will point you in the right direction.
AAMI Victoria Derby Day
AAMI Victoria Derby Day is the undisputed fashion capitol of Melbourne Cup Carnival —it brings out the true style kings and queens in all their finery. The most important fashion rule of AAMI Victoria Derby Day is that it is strictly Black and White. Nude coloured footwear is completely acceptable, but everything else should be kept to a black and white palette. Ideally dresses should be over the knee though this isn't enforced. To see the best of the best AAMI Victoria Derby Day fashions, head to Myer Fashions On The Field, held at The Park (Flemington's newest precinct).

Emirates Melbourne Cup
Emirates Melbourne Cup, the day of the Melbourne Cup Carnival is the ideal day to have fun with your outfit. Be bold, experiment with textures but don't forget that it's still about elegance. You can expect to see some throw backs to 70's prints and colours, some sport luxe and leather this year. Emirates Melbourne Cup is such a fun day to enter Myer Fashions On The Field—you can enter here. Alternatively, head along and check out the track-side competition.

Crown Oaks Day
Traditionally known as Lady's Day, Crown Oaks Day call's for a touch of feminine. Think neutral tones for shoes and accessories and floral or lace headwear. Flowing, soft silhouettes are the order of the day and pastels are totally on point. Va va voom elegance is our Crown Oaks Day moto! Heading to The Park to check out the finals of the Myer Fashions On The Field is an absolute must! It's the national final is where you'll see the very best of racing fashion.

Emirates Stakes Day
Emirates Stakes day is the most relaxed day of the Melbourne Cup Carnival and is commonly known as 'Family Day'. It's the ideal time to be a little bit comfier! Straw fedoras and wedges are completely acceptable and it's best to keep the bling to a minimum.

Men's Melbourne Cup Carnival Fashion
AAMI Victoria Derby Day
Tailoring is key here, gents. Head for a monochrome, slimline suit and tie—black or grey are safe bets. Pay attention to the smaller details such as a tie clip and cufflinks. Gentlemen are encouraged to wear a cornflower lapel pin—a tradition that's been around since the 60s. Remember that Derby day is also the day for Myer Men's Fashions On The Field (you can enter here)
Emirates Melbourne Cup
This is your day to go big or go home. Feel free to add plenty of colour, wear a three piuece suit or really go all out with a double breasted jacket. Think: Colour!
Crown Oaks Day
Lighter coloured suits with softer coloured shirts – think pastel pink or blue. A floral tie can be a fun edition and the bow tie is making a race-day comeback!
Emirates Stakes Day
Gents, you can certainly get away with pairing a tailored jacket with chinos or tan coloured pants. Don't be afraid to play with brighter colours.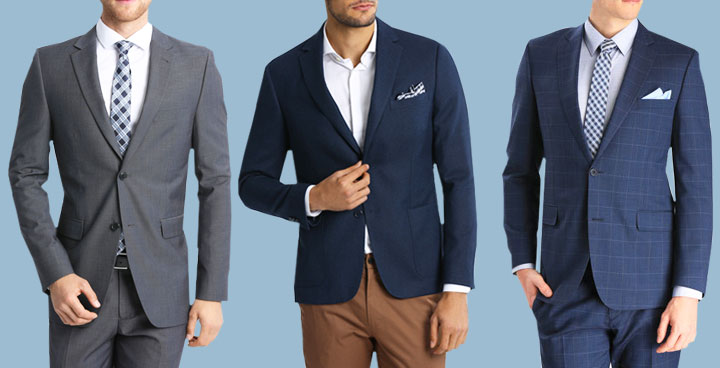 Editor's note: This article is sponsored by the Victoria Racing Club and proudly endorsed by The Urban List. Thank you for supporting the sponsors who make The Urban List possible. Click here for more information on our editorial policy.
Image credit: Main image supplied by Victoria Racing Club. All clothing items available at Myer.