Locale Mio in Guildford is the newest venture for owner of The Meatball Bar Sal Pizzata.
Translated to "My Local" the Italian restaurant specialises in authentic farm to plate eats, just like Sal's mama would make him as a child using produce from their backyard which doubled as a grocery store.
On a recent rainy Wednesday night, we stopped by to see what all the fuss was about and were quick to discover the place already buzzing with locals.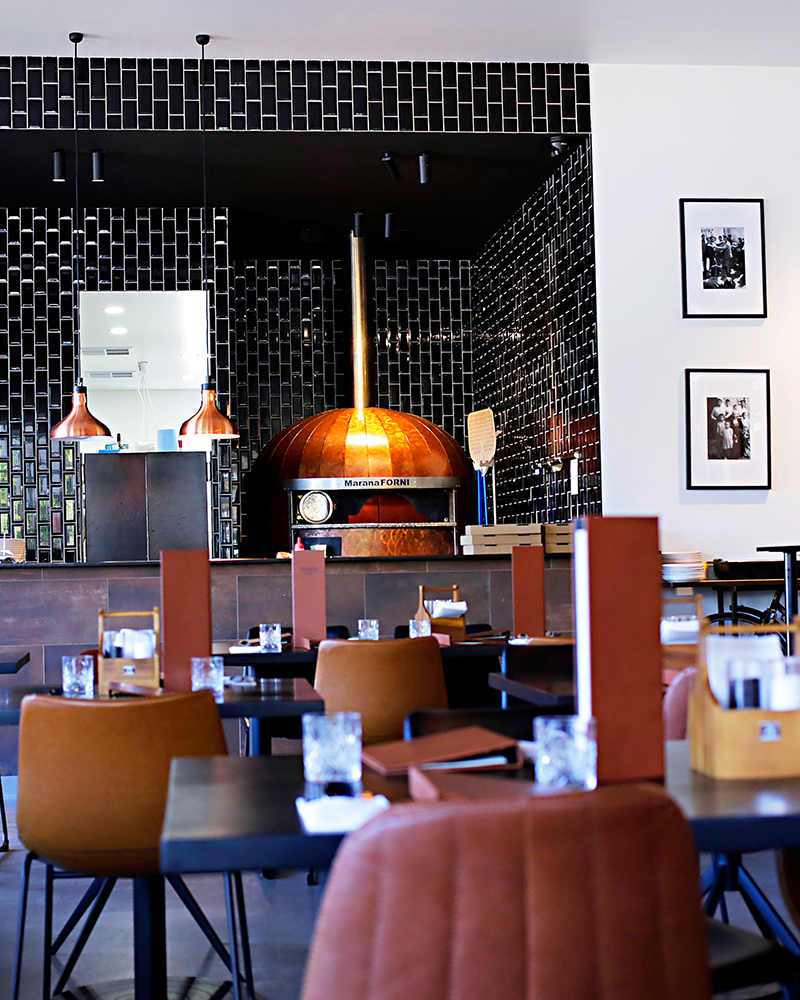 With a warm, stylish interior, Locale Mio was a welcome escape from the blustery night—we suspect the Marana Forni pizza oven might have had something to do with that as well. The importance of family to Sal is evident, with sepia pictures of his family gracing the walls and menu.
Speaking of food, the menu is divided into woodfired pizzas, fried, cold and hot tapas, pasta, salads and dessert. It's the kind of place that's best enjoyed in a group, because you'll want to order everything, but if you're not afraid of gorging in front of your date, don't let us stop you.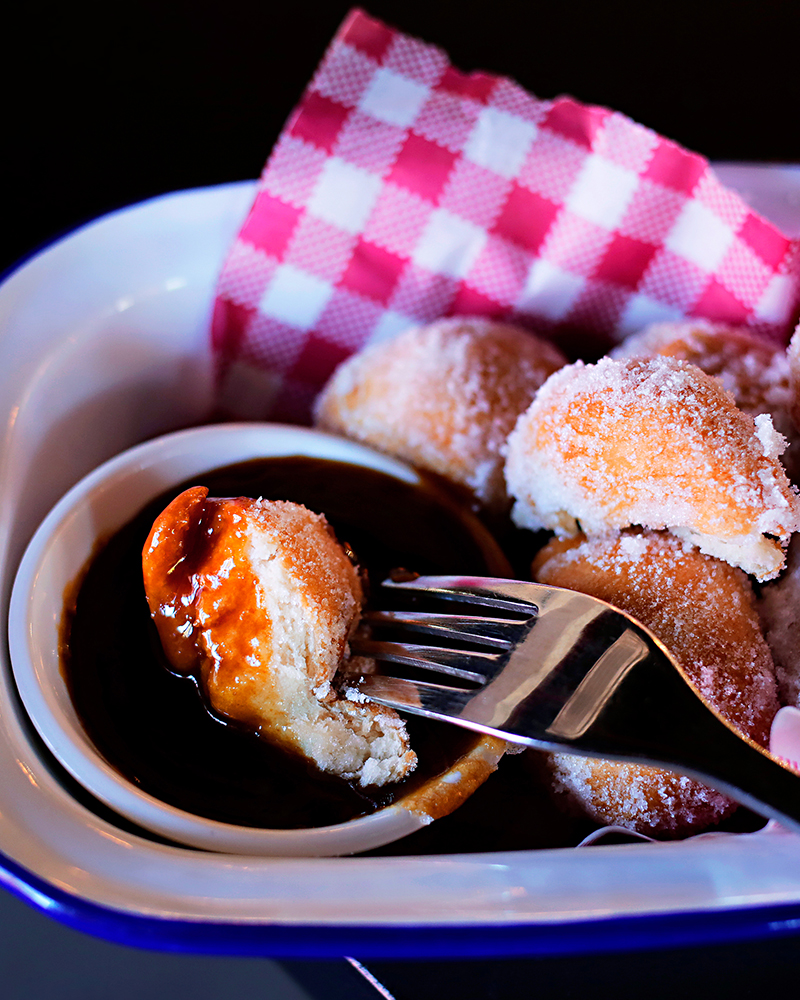 First up, we got down to business with the Zeppole Calabrese; savoury doughnuts filled with nduja sausage and accompanied with a delicious Napoletana dipping sauce. Let's just say it's 'a once you pop you can't stop situation'.
For any cheese lover it's impossible to resist a burrata, and you definitely shouldn't at Locale Mio. Served with local heirloom tomatoes and Kalamunda black truffle, the mound of soft cheese disappeared into our mouths faster than we could spread it on the Italian bread that came with it.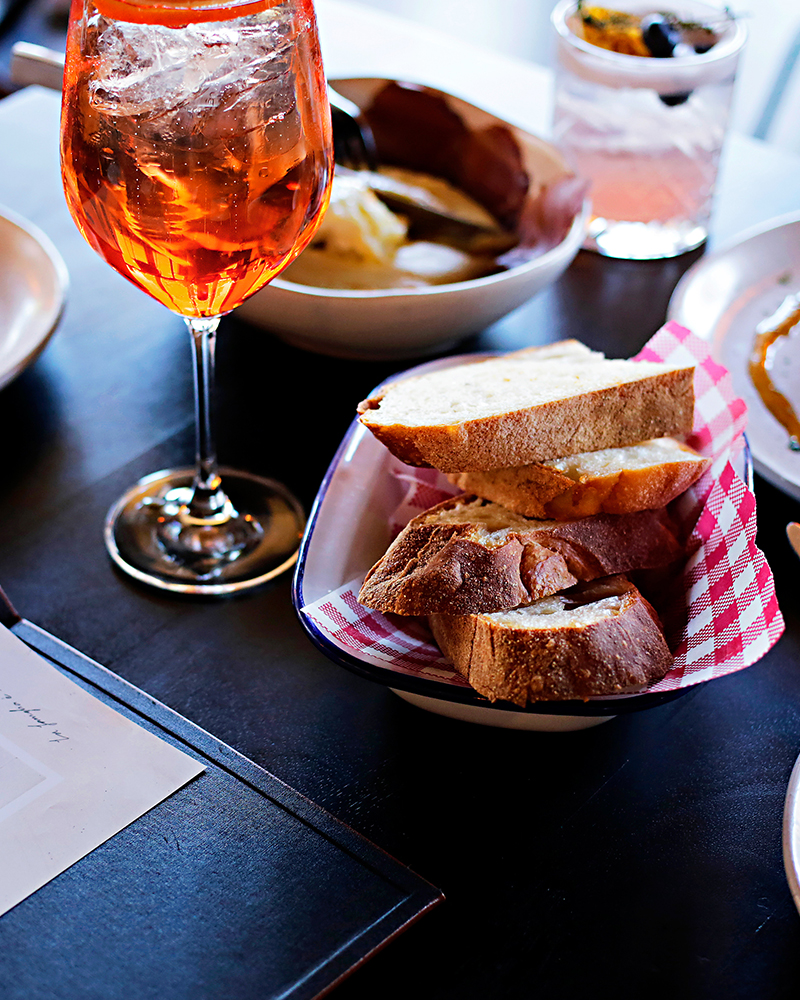 At Sal's recommendation we also tucked into the Bresaola e Uovo; thinly sliced cured beef topped with a poached egg and truffle foam. There were no regrets there, except that maybe we were bordering into full territory without even touching our mains.
But as we watched more delicious-looking food arrive on the tables nearby, we managed to find space in our stomachs for the ravioli of the week and a pizza.
With the pasta made in the Locale Mio kitchen daily, you can expect only the best pasta encasing whatever filling and sauce combination they have going. And if you're not feeling too full you might also want to order the spaghetti and meatballs, given Sal's background with The Meatball Bar.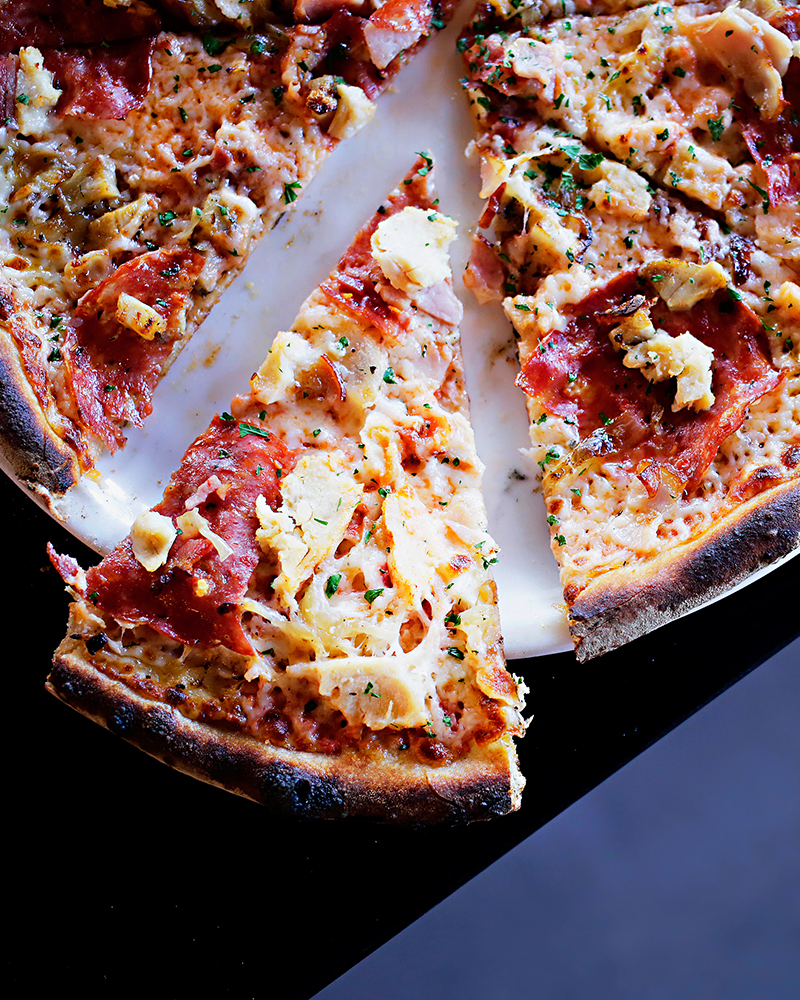 And now onto the pizza de resistance… (see what we did there?)
All we can really say is wow! Pizza Chef Simone (hailing from Rome) is dishing up some of the best pizzas in Perth. It all starts with a traditional dough made with certified D.O.P. ingredients, that's rested for 48 hours before being topped with one of 25 flavour combinations and cooked to perfection in the rotating pizza oven. They can even be ordered to take away, but good luck not eating a slice or two on the car ride home.
We were too stuffed to squeeze in dessert, but the menu features Italian classics like tiramisu, pannacotta, gelato and even a Nutella pizza if you can't get enough of those pizza bases. And they've got a full bar stocked with local and Italian wines, top-notch cocktails, Italian beers and plenty of aperitifs.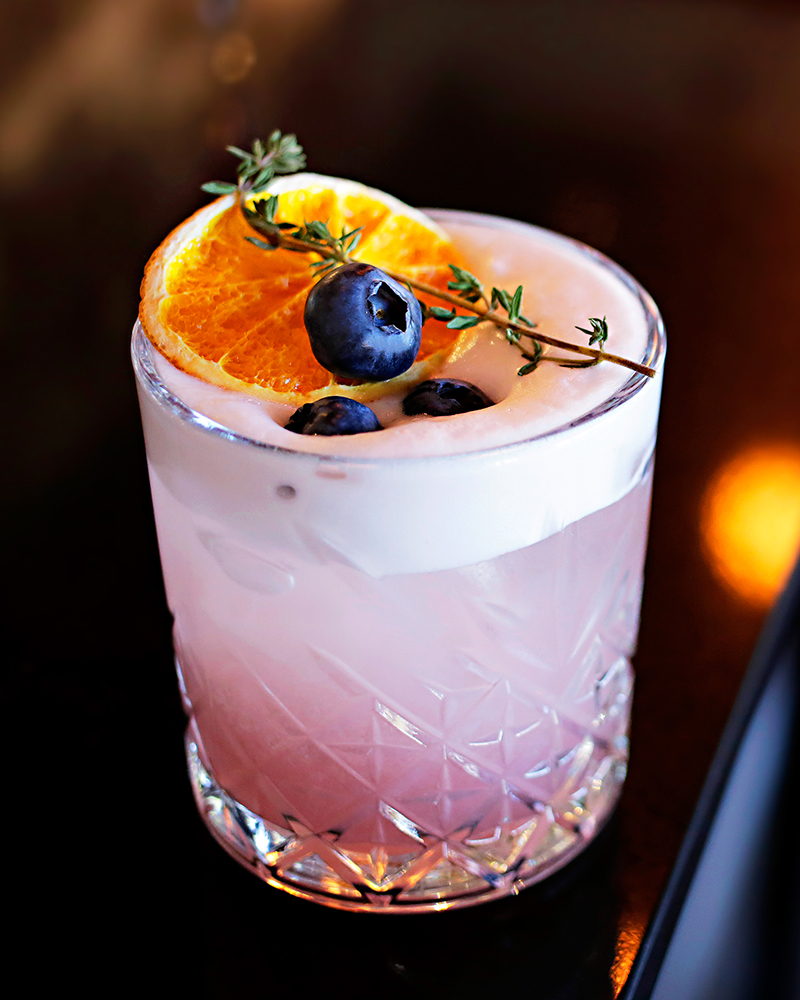 Locale Mio is open Wednesday to Sunday, and they're slinging Italian style brekky on the weekends.
Looking for more Perth openings? Look no further.
Image credit: Elle Borgward