While we are all about supporting your local, there's something to be said for trying something new on a night out. Not content with getting us sloshed, Brisbane's new bars have upped their game in the food stakes as well, and the bevvy of new drinking establishments popping up around town are both a foodie's delight and a joy for drinkers. Get out and about and into these new Brisbane bars!
Woolly Mammoth Alehouse | Fortitude Valley
'Alehouse' has connotations of large steins, even larger cuts of meat, and dark timber—three things we're more than all right with, and three things you'll find at Woolly Mammoth Alehouse. This new Brisbane bar and live music space has three distinct party destinations—The Alehouse, The Garden Bar, and The Mane Stage. Where you choose to spend your time is your party perogative.
Red Hook | CBD
CBD diner and bar, Red Hook brings the drinks and the bar food in equally impressive measures. The street food menu is straight out of Brooklyn (perfect cheeseburgers, lobster rolls, duck tacos, NYC hot dog, etc.) while the cocktail list includes cheeky retro mash ups like spiked ice cream sodas and the Harlem Hard Shake—a bourbon, chocolate, and peanut butter ice cream dream. The majority of the beer list hails from the US of A (Stone & Wood is the exception), while the wines are from all over. If you try one new Brisbane CBD bar this year make it Red Hook!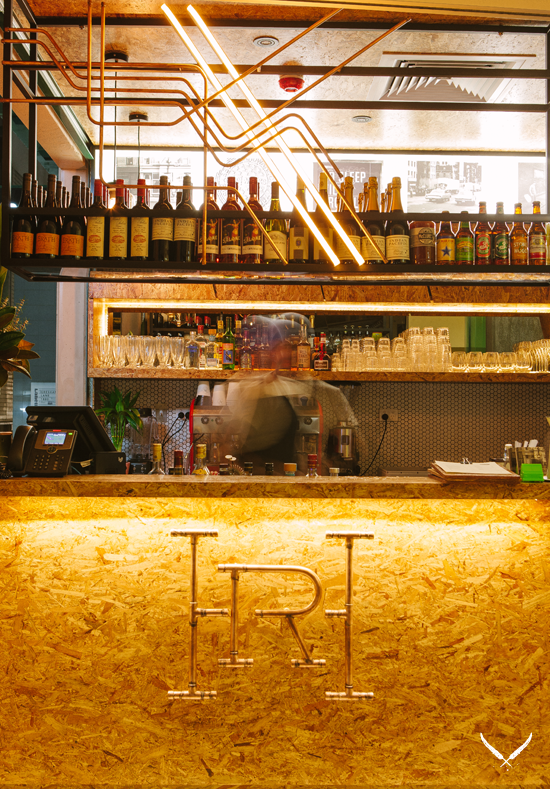 Habitat Restaurant & Bar | West End
Sitting pretty on the street corner, just off the Boundary Road strip, new Brisbane bar and restaurant, Habitat is a rather swish addition to West End's bar scene. The drinks list is all about cocktails and craft beers, while the menu is top-notch, and ideal for savouring with a bunch of pals and a glass of vino or three. Habitat also does live music on a Friday and Sunday afternoon.
The Fever Club | Fortitude Valley
Taking the underground bunker space of The Shelter Bar, this new addition to Alfred & Constance's party offering is an audio-visual wonderland. Brisbane's bar scene has been sadly meagre on rave caves, until now.
Up On Constance | Fortitude Valley
Everybody loves a rooftop bar, and Brisbane's newest is Up on Constance, the new bar holding court on the roof of the Tryp Hotel on Constance Street. If you're strong enough to make it past Chur Burger and up to the roof, you'll be rewarded with kickin' views, great bar food (potato skins and truffle aioli, anyone?), and even better cocktails.
The Charming Squire | South Bank
We love a craft brewery that not only moonlights as a bar, but also has the good manners to be a cracking restaurant as well. The Charming Squire has only been open a short while, but has already charmed the pants off Brisbane and we can't see that chaning any time soon.
The Twig & Berry | Newstead
Underground bars are all the rage at the mo', so it's no surprise Newstead's newest has already gained a loyal cocktail-loving clientele. The Twig & Berry might be hard to locate (find the A Frame marking the entrance and you're on your way!), but once inside you're in a cocktail-shaking, friend-making paradise.
Dutch Courage Officers' Mess | Fortitude Valley
The beauty of Dutch Courage (besides their applaudable gin focus) is that the food at this new Brisbane bar is as good as the cocktail list. With a menu designed to share, which includes beauties like ham hock croquettes and cayenne and black pepper calamari (it's addictive), this Alfred Street new kid welcomes you in for a late-night bite, then seduces you to stay until the wee hours. Their Spice Trade Punch is a favourite.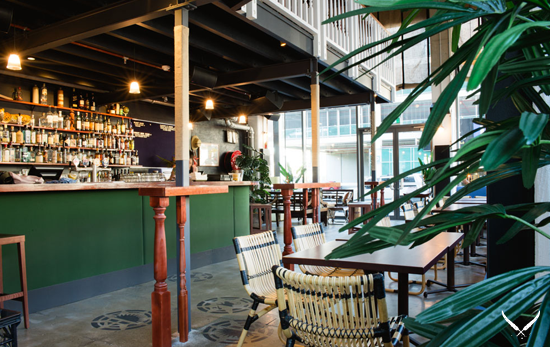 Click here for more of the best bars in Brisbane!
Image Credits: Daniel Maddock, Hannah McCawley