We love nothing more than putting our bodies on the line in the name of bringing you the best new beauty treatments in Brisbane, but when we heard about a very tasty-sounding hair removal trend called sugaring, we weren't sure whether to grow our leg hair, or break out the coffee.
After an enlightening conversation with the crew at Brisbane's premier sugaring salon Inspiring Skin Health— also home to Brisbane's best facial and other essential beauty treatments — I crossed my fingers, exfoliated my legs, and downed my spoonful of sugar for strength, because I was ready to roadtest sugaring hair removal.
I show up at Inspiring Skin Health's beautiful Rosalie salon, ready to face the sugar. I'm fairly certain I can handle the pain—which Lauren and her expert crew assure me is minimal—but I'm feeling a little exposed as my bare legs haven't seen the light of day in a few months. Eek.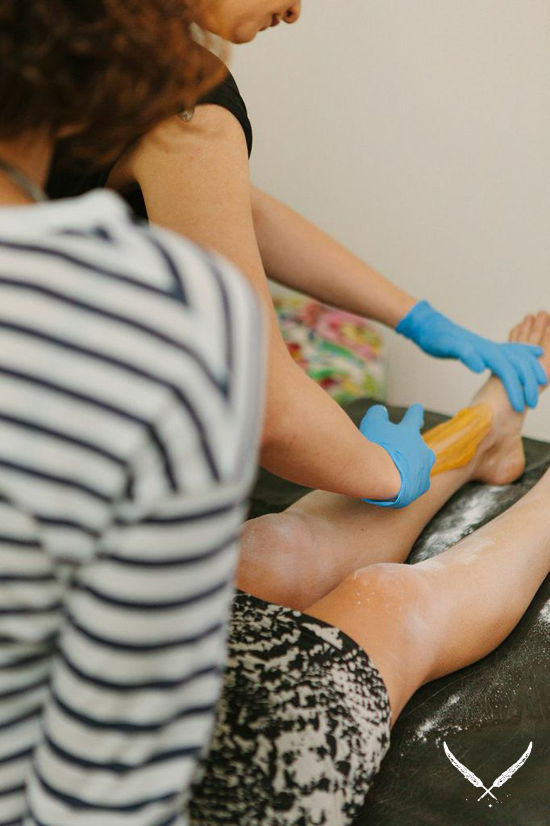 What is Sugaring?
The pharaohs and their beauty conscious harems began sugaring back in 1900BC, and it's an all natural, chemical-free, and anti-bacterial hair removal treatment working wonders for people with skin conditions like dermatitis, eczema, and psoriasis.
Now the ancient hair removal method has been rediscovered for the 21st century, and the beauty savvy crowds are flocking to try this waxing alternative.
But back to the task at hand… and my hairy legs.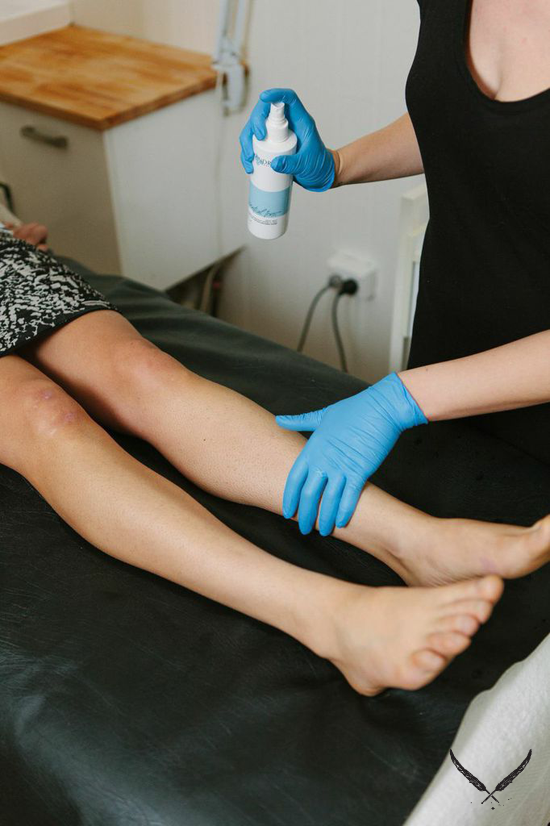 The Prep
After being made very welcome and comfortable by Lauren, and my personal sugaring professional, Kit, I settle in for one of the most unique hair removal treatments I've ever had.
First, my legs are prepped using a tonic to remove any skin debris, oils and materials that would affect the sugar paste, and then a powder is applied to make sure the paste is sticking only to the hair, not my precious, pale, pale skin.
Kit tells me the prep is super important, and not doing it right can lead to all manner of awkward (and painful) mishaps. I'm definitely not arguing with the lady wielding the paste.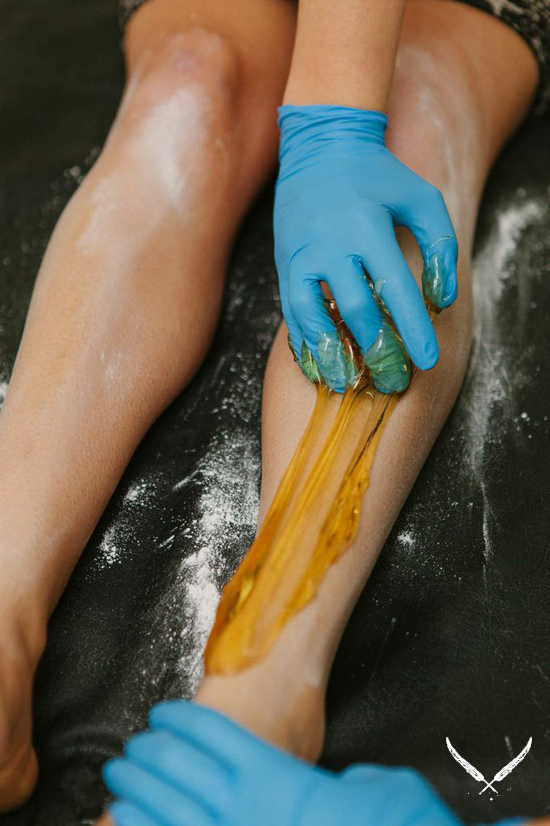 The Sugaring
When I see the gooey blob of paste that Kit pulls from the pot, I'm still not 100% sure what is going to happen.
As Kit applies the room temperature paste (which actually looks a lot like honey) to my leg, I'm feeling pretty good. Of course nothing has been ripped from my legs yet, so that's not altogether surprising.
The paste is seriously smooth, and is applied against the direction of hair growth—which is the opposite of traditional waxing—before being removed with the direction of hair growth. And just like that, the hair is gone. Back and forwards Kit goes, regathering the wax in to a ball with a practiced twist of her hand, before reapplying to another section of my leg.
The whole process is pretty quick; both legs below my knee are done in about 30 minutes, and before I know it, the soothing hot towels — for removing excess sugar — are being applied, followed by moisturiser.
The Verdict
I'm not going to sugar coat it (pun-tastic), there's definitely a bit of pain. But no pain, no fantastically hair free legs, as they say. And it's not the kind of pain that feels like torture because it subsides really quickly.
Lauren says that since the hair is removed in the direction of the hair growth, and the paste is sticking only to the hair, there's less pain and irritation than with waxing. A win for waxers everywhere!
The whole hair and its follicle are removed too, cutting down on the risk of in-growns and infection, and, even leaving the area hair-free for longer!
All in all, this was one of the most best hair removal experiences I've ever had, and a couple of weeks later, my legs are still smooth and in-grown free. I'll definitely be back, and if you're keen to dip your toe in the sugaring pond, I'd highly recommend the team at Inspiring Skin Health.
How To Get The Most Out Of Sugaring
- Sugaring can be done on any body part that is suitable for waxing. Make sure your hair is about 2mm long before going to see the team at Inspiring, to get the best result.
- To prevent ingrown hairs, Lauren and her team recommend exfoliating the area every 2-3 days and keeping the skin hydrated.
- Exfoliating before the session will assist with the sugaring preparation.
Have you tried any of the other services at Inspiring Skin Health? Sugaring is just the start of what they do, so let us know what you loved in the comments below!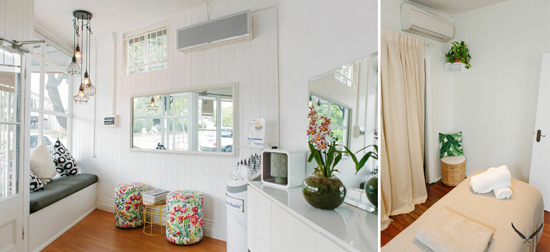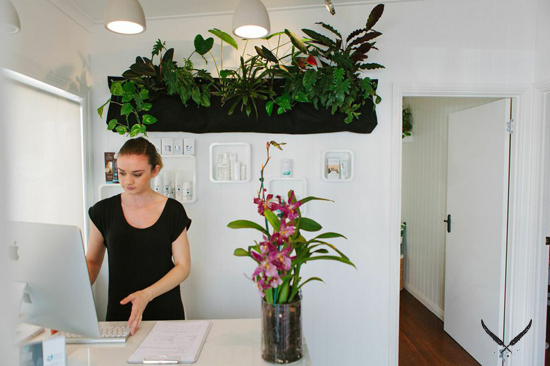 TUL Note: Today's List Love post is proudly sponsored by Inspiring Skin Health and endorsed by The Urban List. Our sponsored posts will never be a secret - the List Love seal will be stamped on any sponsored material you see on the site. Thank you for supporting the sponsors who make The Urban List possible.
Image Credits: Daniel Maddock