Ah, another NYFW come and gone. Rihanna was a boss bitch. Miley got her cans out. And skinny teenagers paraded around in clothes we'd gladly sell a kidney for. To save you the potential RSI that clicking through all those shows will cause, we've collated our favourite looks from the Spring '15 New York Fashion Week shows. These are the highlights, the trends, the accessories to save up for, and the hair you'll be wearing in six months, alphabetised for your reading convenience. Take notes.
Altuzarra
Slits. Gingham. Visible panties and unbuttoned cardigans. Altuzarra's Spring RTW show was a play on provocative dichotomies, and the result was sex on legs. The shirtdresses and pencil skirts felt light and flirty — our fave was this country chic combination of cleavage and checks. Spring has sprung, yo, and we're in lurve.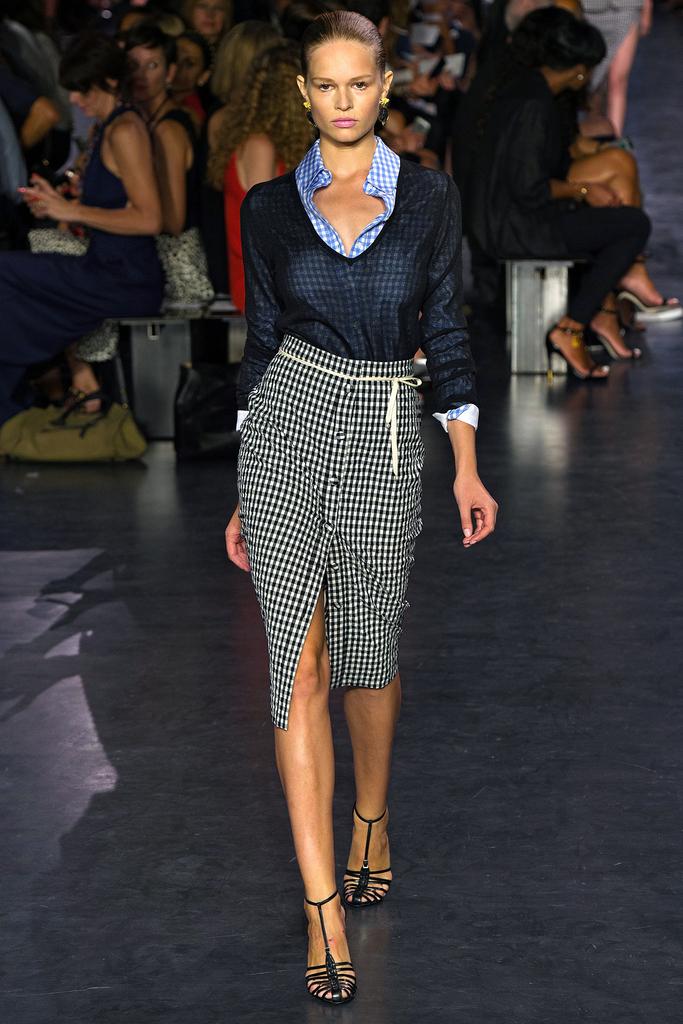 Alexander Wang
On first approach it might sound like sports luxe gone mad, but Wang's S'15 collection, which was fashioned after your favourite kicks, worked a treat, cementing his place as boy king of the streetwise fashion set. This show saw a return to the rubber-slick Alexander Wang we all fell for in the late 2000s — these mini dresses are going to fly. Other notable moments were the black turtlenecks, worn under halters, and the sandals, which would like in every colour, pretty please?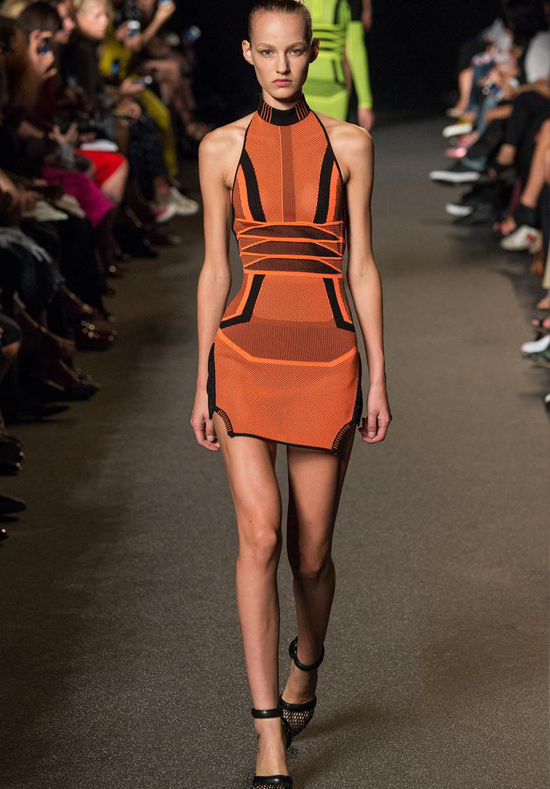 Christian Siriano
Cementing white as the colour to be werking this spring, Siriano was not afraid of showing up the bride — these dresses came in every texture, sheen, and variance on pure white you could want, and want them we do.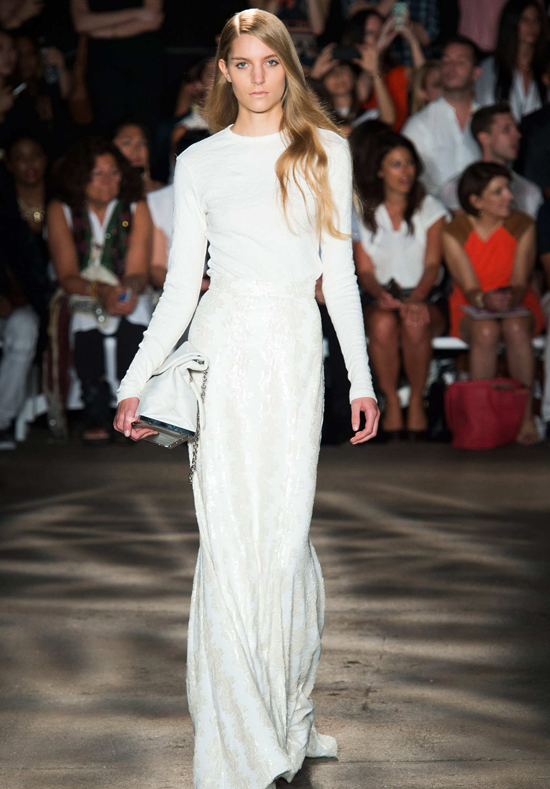 Delpozo
Fresh whites, full skirts, puffed everything. If this collection doesn't make you excited for the new season, nothing will. We loved the starched collared shirts under dresses, and defiantly sunny colour palette.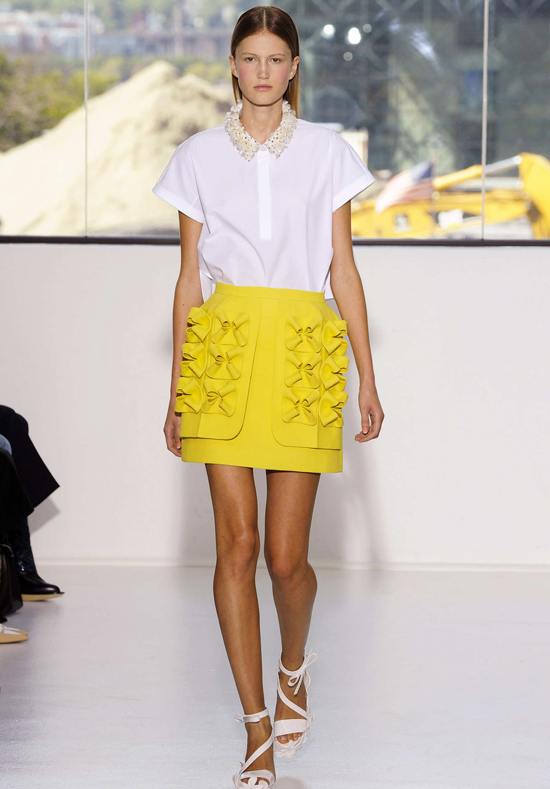 Jason Wu
Subtle provocation was the name of the game here, as leather touches, skirts with slits, and silky shirtdresses took work wear to the right side of risqué.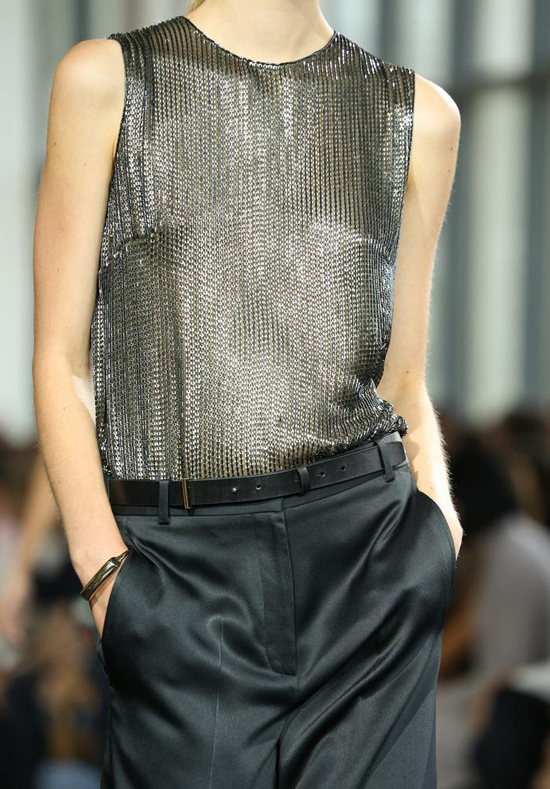 Narciso Rodriguez
Fans of minimalist and monochromism worship at the altar of Narciso, and he's done it again with his Spring '15 line. You're going to want to put in some time on the tready before squirming into one of these dresses — this collection was young, tight, and all right, with pretty much everything plunging.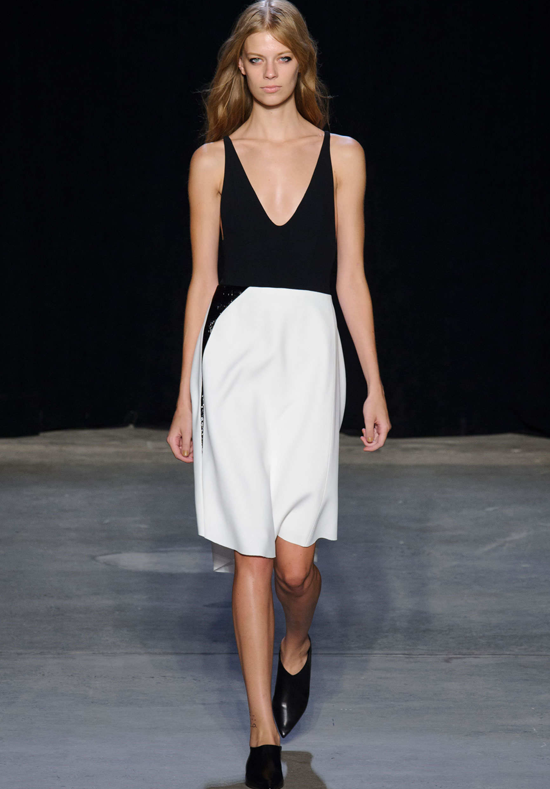 Oscar de la Renta
This was a decidedly youthful show from de la Renta, and everything was Pretty with a capital P. And really, isn't that what you want to see in a Spring show? He charmed us with crop tops, metallic oxfords, and earrings we want on our heads like, now.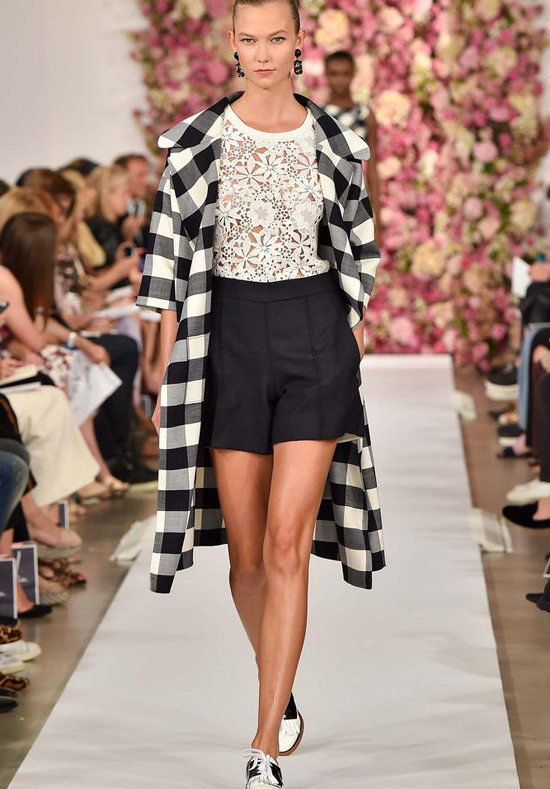 Peter Som
The texture of the season was latticed leather and mesh overlays, and no one did it better than Peter Som. The so-crisp-they're-crunchy white shirtdresses and bold stripes are going to resonate with nine-to-fivers, while the rich olive metallic minis with barflyies. Talk about covering your bases.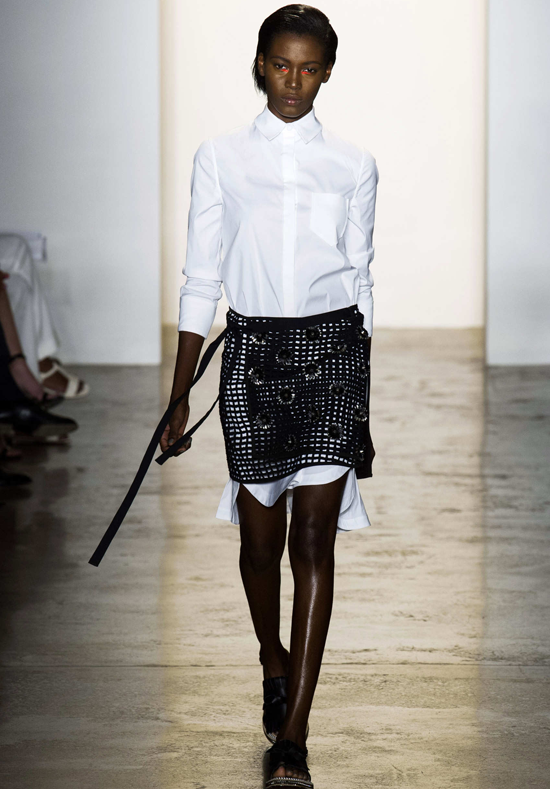 Proenza Schouler
Preps, this is going to blow your skirt up. Proenza Schouler's take on American sportswear is a world away from Abercrombie's, and possibly cool enough to make the staunchest cool kid want to rock a polo. Their ra-ra fringed dresses were a highlight.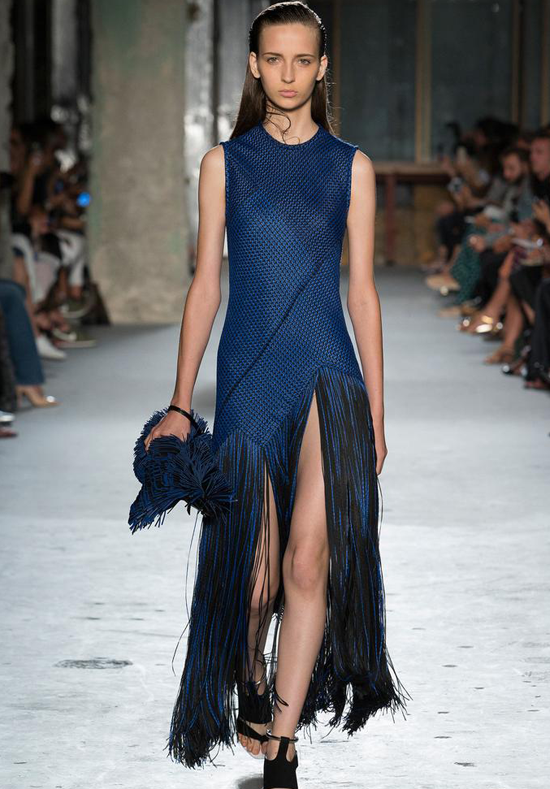 Rodarte
When Rodarte unveiled more latticed lace, this time in over-the-knee booties and fierce gladiators, they let loose the accessory of the season. The equally intense eyebrows pierced (albeit temporarily) within an inch of their lives were the natural progression of the lean towards tough-girl jewellery.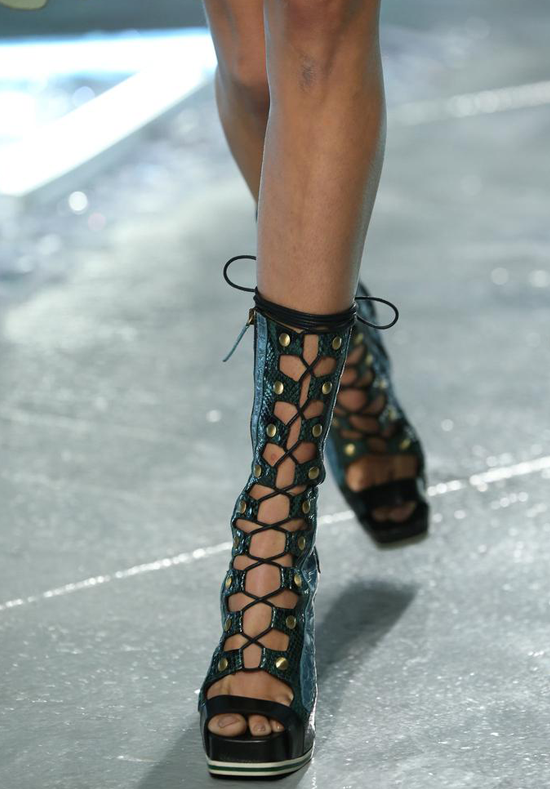 The Row
Damn it, Olsens, you did it again. Raw silks were the central theme of The Row's latest collection, and yet again those tiny twinnies made it seem perfectly legit' to dress like a well-heeled urban Jesus.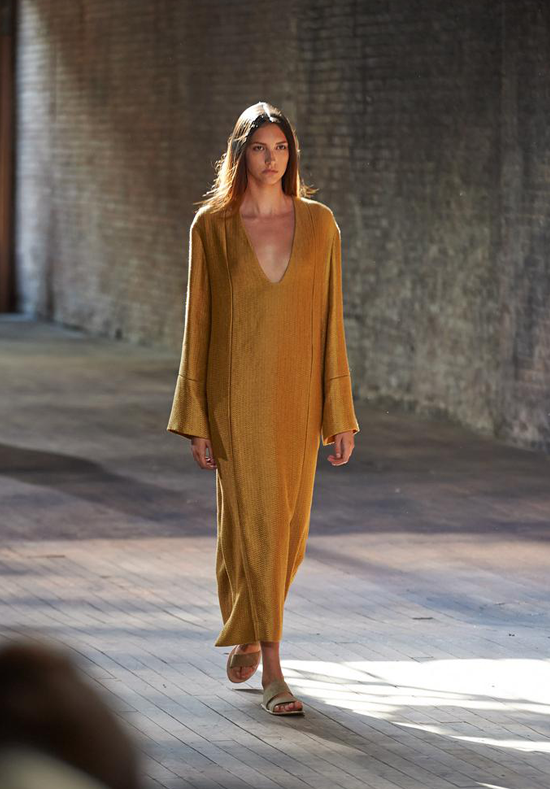 Which was your favourite look from New York Fashion Week? Let us know in the comments below!
Image credits: Style, Style, NY Mag, NY Mag, Style, NY Mag, Style, NY Mag, Style, Style, Style