Remember when Brisbane first got wind of edible cookie dough and the internet exploded? Well, guess what? We just got an entire cafe dedicated to the stuff and no we're not kidding! Don your finest stretchy pants, friends, because DoughLord (aka dessert Mecca) has answered our prayers.
Having opened just in time for summer, DoughLord have set up shop in the heart of Fortitude Valley. Edible cookie dough, you say? Pfft, you eat it all the time—what's the big del? Wrong (on so many levels); DoughLord's dough doesn't contain eggs, so there's absolutely no risk of repeating the great food poisoning incident of 2006—we've all been there #ilickedthespoon...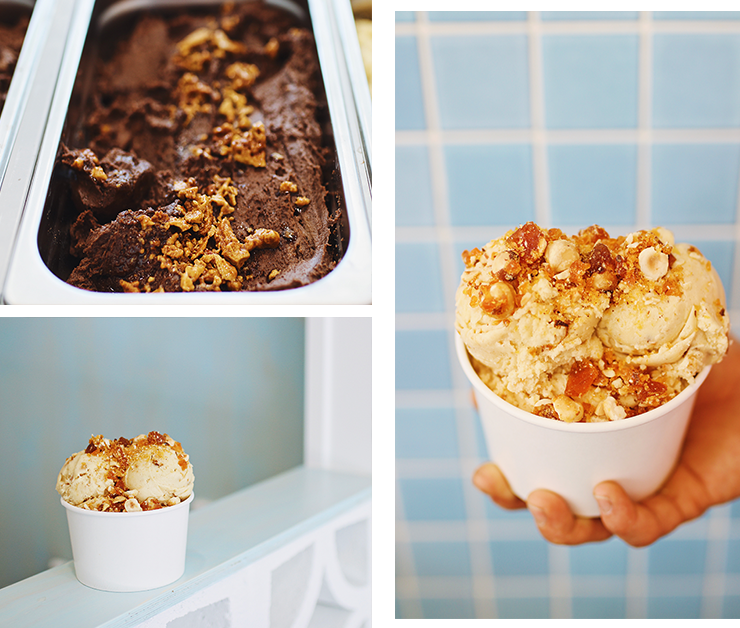 So what can you expect at Brisbane's first ever cookie dough cafe? For one, thier cookie dough is whipped up on the daily, which means it's fresh as a daisy. Flavour-wise? Think rich, mouth-watering flavours like classic choc-chip, honeycomb, peanut butter brownie and hazelnut crunch and a host of toppings. We're not drooling, you are!
Oh, and did we mention you can also top your cookie dough creation with a generous serving of soft serve? We're talking multiple flavours, smothered in ice cream.
Shut up and take our money!
The Details
Where: DoughLord, 364 Brunswick Street, Fortitude Valley
When: 11am-late, Monday to Sunday
To keep up with their ever-changing specials, click here.
In other news, have you heard that pink gin is hitting our shores?
Image credit: Grace Elizabeth Images for The Urban List