There's nothing better than escaping the Brisbane heat with an early morning dip in the ocean and forgetting all your worries among the sun, sand and waves.
Well, there is one thing slightly better and that's following up your swim/surf/sunbaking sesh with an epic breakfast at a good café with strong coffee, fruity acai bowls, ice-cold juices and stacked brekky burgers.
And we've got your beach breakfast sorted: from Mermaid to Main Beach and Burleigh to Broadbeach, here are 5 of the best Gold Coast cafes to check out if you're going coastal this weekend.
1. Bam Bam Bakehouse | Mermaid Beach
Beautiful Bam Bam Bakehouse (brought to you by the creators of The Paddock Bakery), have just recently opened in Mermaid, so all the more reason to add them to the top of your list. For something a little sweet, we love their cruffins, croissants and macaroons. Want the Bam Bam menu? Check out all the details here!
2. Burleigh Social | Burleigh
Acai bowls have become a Gold Coast staple over the past few years, with that tasty bowl of goodness that nobody really knows how to pronounce slowly rising to world domination. Burleigh Social have nailed the art of the Acai bowl and coupled with their fun vintage backyard BBQ-style setting of communal picnic tables it's the epitome of good times on the GC. Check out more of Burleigh's Breakfast Spots here!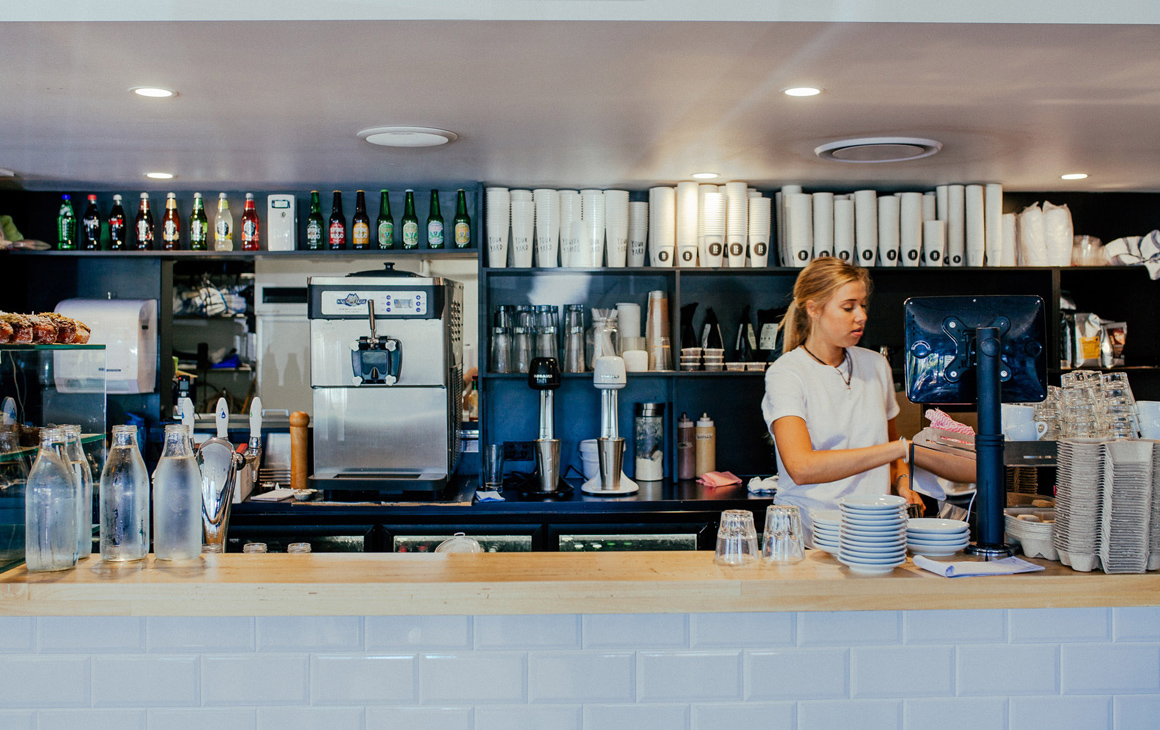 3. Feather and Docks | Palm Beach
Once a mobile coffee truck keeping Gold Coast's dedicated market goers caffeinated, now a bricks and mortar establishment, Feather and Docks has cemented itself as one of Palm Beach's best cafes. Their legendary coffee could stand up against city slicker cafe kings in Melbourne and Sydney. Grab us two cappuccinos while you're there, thank you. Check out more of Palmy's Breakfast Spots!
4. Le Jardin | Main Beach
Tucked away on the corner of Tedder Avenue upon a light-filled verandah, Le Jardin is a chic, French and sophisticated, thanks to its Parisian owner. Sit outside underneath the mammoth Poinciana tree, sip on a supremely brewed coffee, or feast on mouthwatering French crepes which come with a scoop of ice cream, whipped cream and strawberries. Check out more of Main Beach's Breakfasts Spots here!
5. Niche & Co | Kirra
This light-filled hole-in-the-wall is always bustling with a dedicated local crowd thanks to Niche & Co.'s delicious breakfast bowls like th ecacao and coconut bowl topped with shredded coconut, goji berries, chia, and strawberries. They also smash out super-charged smoothies, cold-pressed juices and filling sangas, as well as stocking locally-sourced goodies such as Byron Bay breakfast muesli. Check out more of Kirra's Best Eats here!
Love the Gold Coast as much as we do? Check out our sweet sister website Metropolist: the must-have guide to all the best new rooftop bars, best coffee, and best things to do at the coast!