We know what you are thinking. How can working out ever be truly fun? Core work is definitely our most loathed part of going to the gym, but the payoff is just so good!
Well, we've found a gem of a gym, where it's less about punishment, and more about playing around.
You see, the team behind Anchor Training in Kelvin Grove does things a little differently; they're more of a playground than a gym.
Specialising in high energy, adventure focused training—Tough Mudder, anyone?—Anchor Training are masters at getting you as fit as (abs included), so you can beat the best of them.
But, like with all things, you need balance, so yoga is also high on the agenda at this gym, because co-owner Melissa Cartwright believes it's the perfect complement to all that intense muscle pummeling.
We know you (and your post-Christmas abs) are interested, so we've put together this tidy deconstruction of their best classes so you can find the one that's just right for you!
The Gladiator
Anchor Training's most popular class, focusing on functional whole body workout to build muscular strength and endurance.
What to Expect: This one will test you. Come prepared to work your butt (and core) off while lugging kettle bells, sandbags and tyres before some rope and suspension training.
The Jackal
This is a cardio-based aerobic class focusing on speed and power; designed to get the calories burning.
What to Expect: Sprints, box jumps, rope wrangling and plyometrics (don't worry, we had to look it up too; it's jump training). Also expect to be sore.
The General
A boxing session worthy of a serious Rocky-esque montage, this one is designed to improve specific boxing skills (everyone needs a good jab), core strength (there's them abs again) and cardiovascular fitness.
What to Expect: You'll punch until you feel like your arms are going to drop off, but that's the point. Push through the pain and you'll be rewarded. Plus, this one's a great stress reliever!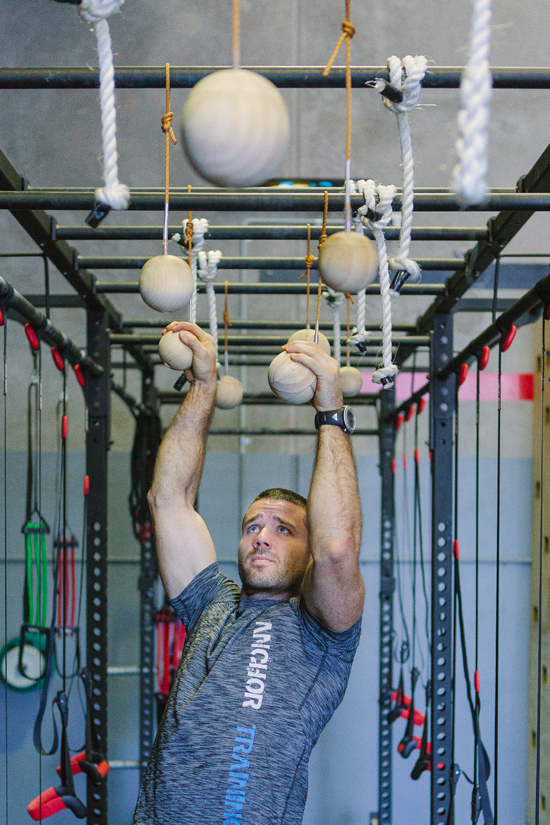 Obstacle Course Race Training
What to Expect: "OCR (obstacle course race) training is a big part of our business. We provide training camps 8-10 weeks prior to major races such as Spartan Race and Tough Mudder," says Melissa. Their facility is specifically set up for this type of training with all the necessary equipment like a 10 foot quarter pipe, a 7 metre rope climb, bouldering wall and monkey bars.
Anchor Yoga
This is an active and strengthening style of yoga integrating pranayama and meditation for deep relaxation of the body & mind.
What to Expect: Fine tune those new muscles with some lengthening and strengthening in this zen class.
Image Credit: Daniel Maddock, Model Inspiration Blog, 4 BP Blog
TUL Note: Today's List Love post is proudly sponsored by Anchor Training and endorsed by The Urban List. Our sponsored posts will never be a secret - the List Love seal will be stamped on any sponsored material you see on the site. Thank you for supporting the sponsors who make The Urban List possible.