It's 7pm and you're only just leaving work. You're tired, your eyes hurt from looking at a screen all day, and you're hungry. What would you do?
I know what I'd do, which is how I got myself into this sugar-free jam. I'd drive to the nearest petrol station (which, by the by, is not on route to my house) and pick up a bag of Tangfastic Haribo and a jumbo bag of Natural Confectionary Co Fruit Chews, then eat them all in the car so that my husband would not see me eating like a 6 year old binging on junk food and judge me. Because that would be the worst part of that entire scenario, clearly.
My name is Jess and I'm addicted to sugar.
In light of this shameful admittance to my colleagues, I (probably more out of shame and to restore my good name) was instructed to quit sugar for a week and write about it.
To ready myself for a week without sugar, I firstly had to purge my fridge of all the delicious goodness I'd been harbouring. Goodbye family-sized Malteasers, 500g Haigh's milk chocolate freckles (not the Haigh's for the love of all things holy!!!), a tub of Ben & Jerry's Phish Food and my secret stash of Noosa Chocolate factory choc-covered strawberries, hello good fats and veggies.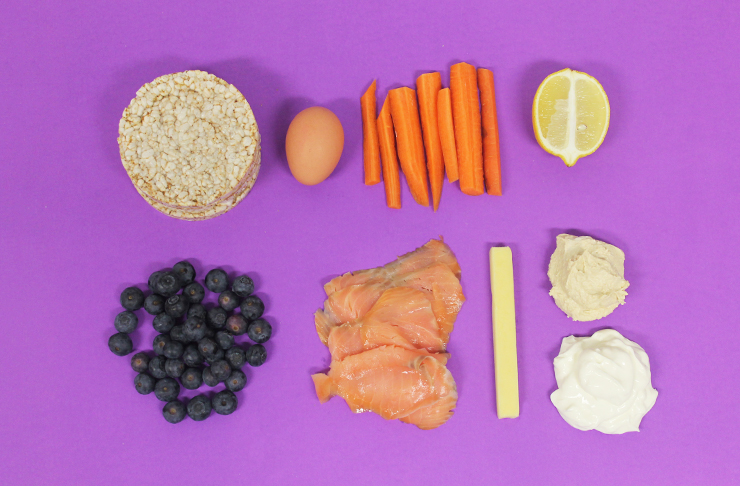 So, here it is, my embarrassingly honest, deeply troubling account of the time I quit the big S and survived to tell the tale. Enjoy.

Sunday, in honesty, was day one of my plight to rid myself of the white stuff, the sheer amount of man hours I spent in the kitchen prepping my meals to survive my first day sugar free. With my breakfast, lunch, plus two snacks to buffer my day at work made, I went to sleep dreaming of all the things I would eat at the end of this nightmare. God help me.
Feeling pretty optimistic on the official day one, I took my suitcase of sugar free goodies to work and settled in for a day of being my best self. Breakfast was surprisingly delicious (hats off to me) but sugar without coffee is my kryptonite; what is a cappuccino without sweetness? It made me feel like one of those people that treat their body like a temple—they must have zero fun, basically ever?
To test my resilience—or just to be really, downright cruel (worse things have happened at TUL HQ)—a colleague brought in home-made brownies up from Melbourne. Naturally, violence is frowned upon in the workplace, so I decided against throwing my computer at him. Losing my job and quitting sugar in the same day would be rough. Jess one, sugar zero.
All in all, I kept my sanity and my dignity firmly intact. Not a bad day by anyone's standards.

What I Ate
Breakfast:
Steel cut oats, 100% cacao powder, coconut oil, handful of frozen mixed berries, topped with toasted coconut flakes.
Snack:
1 boiled egg
1 cup green tea
Lunch:
1 grilled chicken breast, handful of cherry tomatoes, steamed brocolinni
Snack:
Wholemeal rice cracker
Smoked salmon
Avocado
Dinner:
Beef pattie
Sweet potato wedges
Rocket leaves

Tiredness. Oh, the tiredness. I hit the snooze button about a thousand times. Getting out of bed was rough. No sugar in my coffee. Again. FFS.
After Monday's 'brownie-gate', I knew I had to mentally prep for the second day of no sugar. I told myself that eating celery sticks with almond butter was just like eating those beautiful brownies… My colleagues cottoned on to my mood quickly, and in a ditch effort to energise me, would say things like 'oh, wait, you can't have any of these peanut M&M's. Sorry', or 'You seem fine, this whole no sugar thing seems so easy'. Thanks guys…


I hate life. I hate my bed, I hate the weather, I hate my shitty car, I hate my colleagues, I hate my husband, I hate my dogs, I hate the internet.
I hate my outfit, I hate my phone ringing, I hate receiving text messages, I hate checking my emails, I hate that there is no milk in the fridge at work, and I really hate that I can't put sugar in my fucking coffee! I would have offered up my first born for a Mars bar today. Everyone at work avoided eye contact. That made me really mad. My husband copped an ear bashing about his socks that he'd left on the floor… I was my very own sugar Hulk.
Reality check: quitting sugar is the worst decision I've ever made.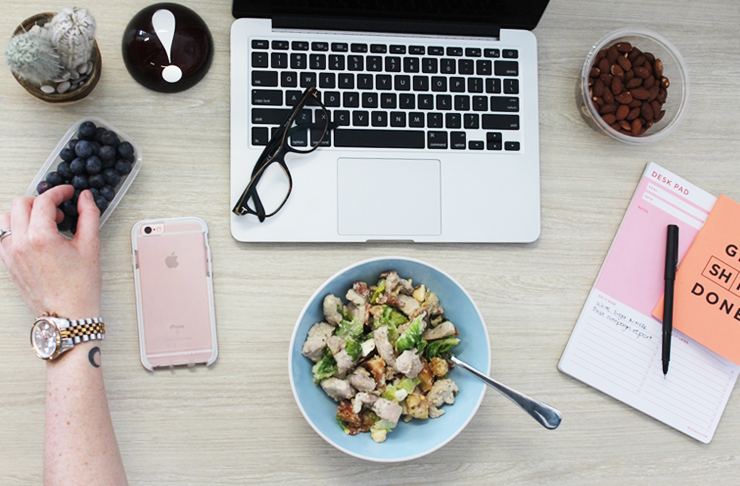 Okay, so Wednesday was not my finest hour. At this point, my husband probably wishes he was a widower, and everyone at work thinks I'm a short-tempered bitch (I'm sure they're all talking about me), but Thursday was looking up. I woke before my alarm, I felt like I'd had a great sleep, and I got to work early with a noticeable 'spring' in my step. And no, my coffee tasted pretty great this morning. Was my body actually turning a corner? I don't want to jinx it but, yeah, it was. And it was great!


I was so close to the finishing line, where come Saturday morning all my sugary fantasies would come true. I would binge on family sized Malteasers bags and slather myself in Nutella, drink red wine and be happy again. And yet, I wasn't craving any of it. Literally nothing. I'd done it. I'd Mr Miyagi'd myself. Whoa.
I was way less bloated, my eyes were noticeable whiter, and I had so much energy, which was so surprising! I also noticed that I wasn't getting my usual arvo headache (which I always thought came from looking at a computer all day); could my beloved sugar be the culprit?
I'm not going to deny it, the first three days of this challenge were difficult for all involved (again, very sorry for my mid-week outburst) and though I felt pretty gosh darn fantastic come Friday, I certainly enjoyed a glass of wine and some dark chocolate over the weekend. But I will say this to anyone keen to quit the sweet stuff; stay with it. Willpower is half the battle, and if you prep your work and home spaces with healthy snacks and plan your meals in advance with food you actually enjoy, you're halfway to making healthier habits.

Image credit: Gabrielle Stjernqvist