Brisbane's bar scene is about to get hairy. The Woolly Mammoth Alehouse — much anticipated new Brisbane bar taking the spot formerly home to Mustang in The Valley — has opened to the public.
Both a contemporary beer hall and a live music venue, The Woolly Mammoth has three distinct bar spaces, the Garden Bar, the Alehouse, and the Mane Stage.
Ahead of their official launch on the 26th, Woolly Mammoth have opened the Mane Stage and the Garden Bar for some of Big Sound's headlining acts, giving you guys a chance to check this venue out before the whole shebang opens for real.
The Garden Bar, a lush astro-turfed playground for the slightly inebriated, complete with a giant game of Jenga, will also be opening its doors this Friday, Saturday, and Sunday for those eager for a sneak peek before the offical opening. The Alehouse (set to open later in September) is fashioned after the ye olde beer halls of yore, and has a staggering 31 brews on tap. The Alehouse will also be open for late-night dining, serving hearty food fit for a prehistoric appetite.
The Woolly Mammoth Alehouse has been designed by Brisbane design king-pin Alexander Lotersztain (of Depo, Alfred & Constance, and Kwan Brothers fame), so you can be sure this hairy beast will be a feast for the eyes as well as the palate.
This new Brisbane bar promises to be one mammoth night out. (Annnd we're done with the mammoth puns now.)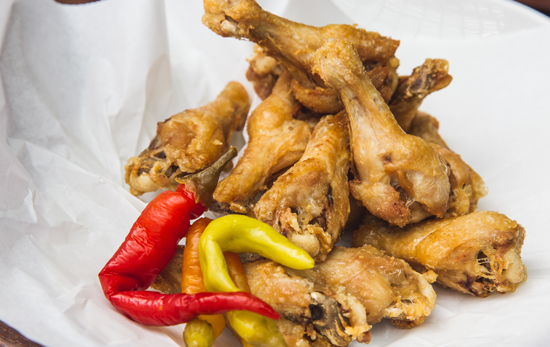 Have you been to check out new Brisbane bar the Woolly Mammoth Alehouse? Let us know what you thought in the comments below!
Image credits: Woolly Mammoth