Because we're lazy, and we love ice cream, news of a one-ingredient ice cream that's not even bad for you is the cause of much flipping out. AND you don't even need an ice cream maker to whip it up. So what is this miracle ice-cream ingredient?
It's frozen banana!
Ok. I know that was disappointing, but hear us out. This stuff is the real deal.
Instead of being the icy, partially melted squidgy mess I know you're imagining, the result of these frozen and whipped fun sticks is actually a silky, creamy, dream ice cream substitute. (The creaminess is something to do with bananas being full of pectin, blah blah, science science) Bottom line, all you need to know is frozen banana ice cream is easy peasy to make, and might just save you from your Ben & Jerrys addiction.
And while the beauty of the frozen banana ice-cream recipe is that there is only the one ingredient, this epic dairy-free ice cream is also ridiculously good adorned with flavour additions like peanut butter, honey, cinnamon, Nutella, Oreo…Whatever you like — go crazy! If you want to go full dairy free, you can even make a vegan chocolate sauce to smother it with (see recipe below).
How to Make it
If you, or your friends are of a vegan, dairy-free, sugar-free, scared-of-lactose etc. persuasion, you're going to want to write this recipe down. Recipe courtesy of The Kitchn.
One-Ingredient Frozen Banana Ice Cream Recipe
You'll Need…
One large frozen banana (should be soft and quite ripe before freezing)
A food processor
An airtight container that can go in the freezer (e.g. Pyrex)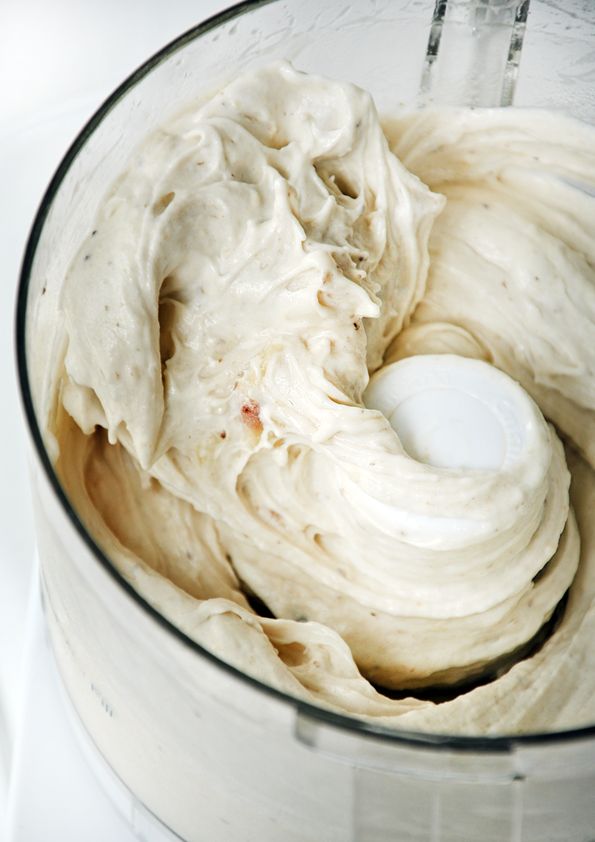 To Make…
Chop your bananas into even-sized pieces, place in airtight container and freeze for a few hours or, ideally, overnight.
Using your food processor, blend your bananas. They're going to go through a few stages before the magical ice cream transformation happens, so don't be deterred if your bananas start off looking smashed and crumbled. Just scrape down the sides and press on. The banana will go from smashed, to gooey, to lumpy, to the soft-serve texture you're after. Keep blending to aerate your frothy banana mixture. (If you want any mix-ins, this is the time to add them!)
You can eat your banana ice cream straight away, or freeze it solid in the freezer like a traditional ice cream.
Vegan Chocolate Sauce Recipe
1 Tbsp cacao powder
1 Tbsp melted coconut oil
1 Tsp maple syrup or agave syrup
Whisk together, drizzle over your frozen banana ice cream. Eat!
Ice-cream detox, anyone?
Have you tried your hand at frozen banana ice cream? Let us know how you go in the comments below
Image credit: One ingredient Chef, Pinch of Yum