Even at the height of this boxing career, Mike Tyson would step in the ring with nothing but gloves, and a towel instead of a robe. No frills, no flair, just raw fighting talent with nowhere to hide. Ramen Danbo is very similar. With just six variations of ramen and a scant handful of side dishes on the menu, Danbo is totally obsessed with the pursuit of authentic ramen.
Ramen Danbo has come a long way from their origins in Chikushino, on one of Japan's southern islands. After opening their first store in 2000, news of their supreme noodles spread to the rest of the island, then the entire country, and now Ramen Danbo has gone global with 35 locations worldwide in less than 20 years. Their South Brisbane store is their third in Australia, and we're lucky to get them.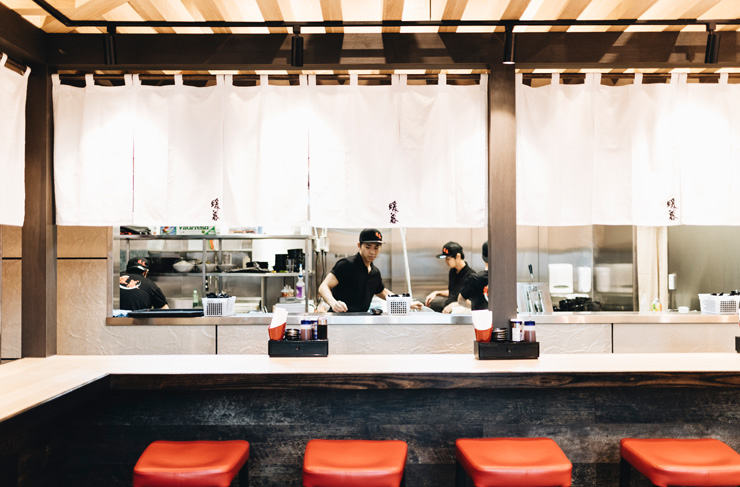 The main star of their menu is their original ramen, a signature tonkotsu pork broth with all the fixings. This is the starting point of the Danbo experience, as their broth is built on the highest quality pork bones, and their process is designed to extract the every iota of umami flavour, as well as all the nutrients, in order to create the full-bodied, creamy noodle base. Expect no reinvention going on in Danbo's bowls, their pledge to bring spectacularly authentic ramen means you only get traditional combos. Nothing too crazy or zany here. There's a miso-based broth and an incredibly convincing vegan option, but that's as left-field as they go.
The other four bowls feature some slight variations but nothing strays too far from the classic. And naturally, Danbo ensures the highest quality in every drop by making everything on site at each location. so you're guaranteed freshness in every sip.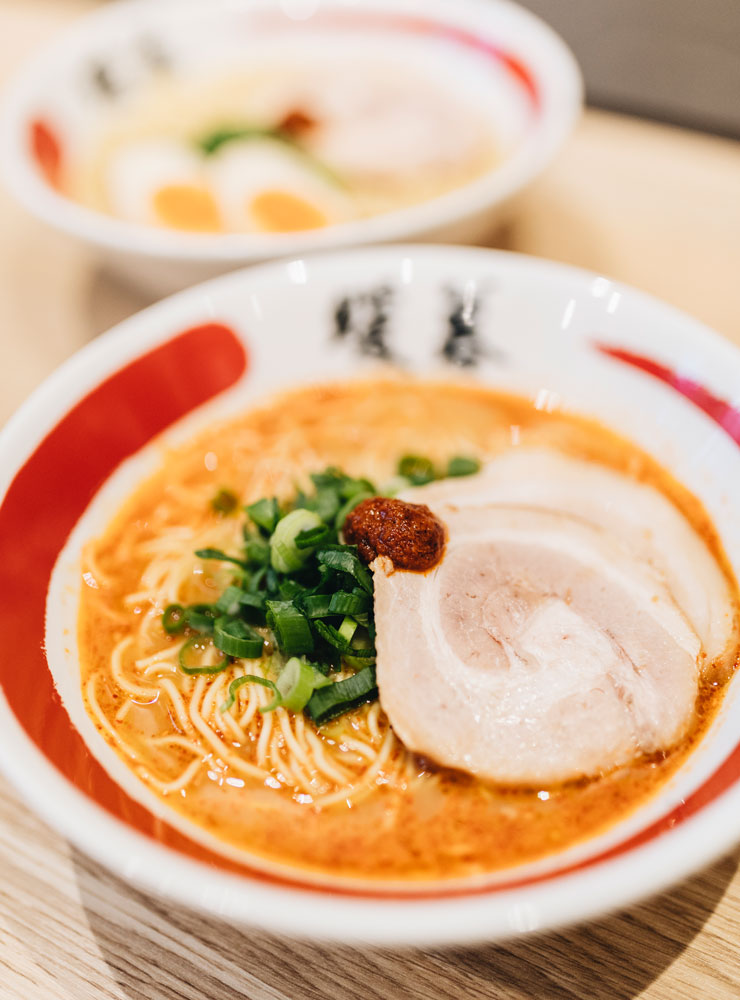 Ramen Danbo is open from 11am until 10pm every night of the week. Come down and warm your heart.
The Details
Name: Ramen Danbo
Where: 52 Merivale St, South Brisbane
Open: 11am – 10pm, 7 days
Hungry for more? Brisbane Good Food Month just dropped its first sneak peek line-up.
Image credit: Grace Smith