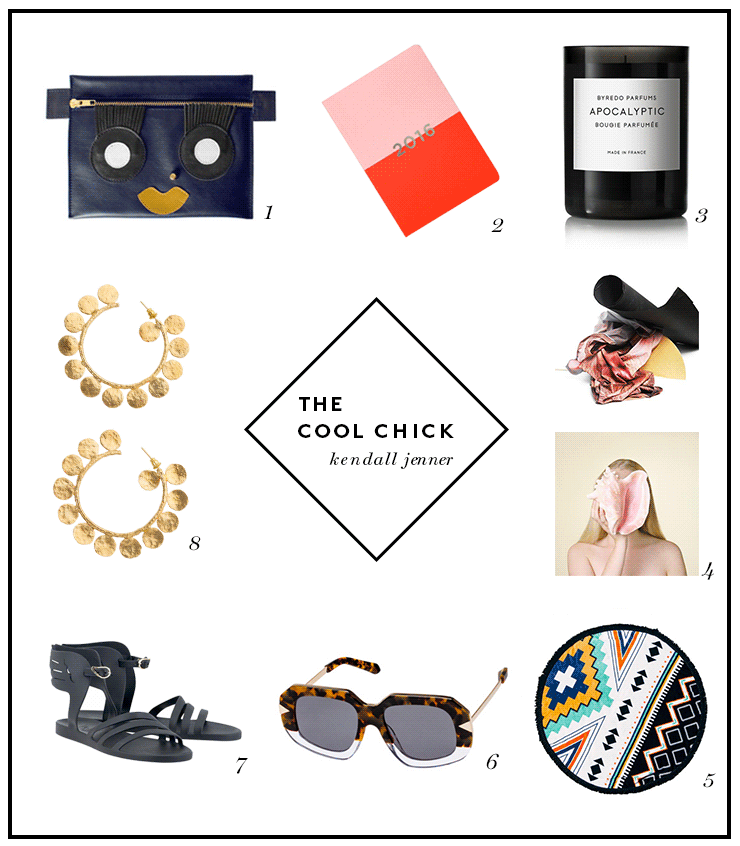 Buying gifts for The Cool Chick in your life is a challenge, because everything she has is already freaking…cool? But so are these gifts, so you're safe. Happy shopping!
1. A-Esque Face Lift Makeup Bag
An adorably cute face on her bag full of face products? This exclusive MECCA Makeup Bag just makes so much sense.
2. Mi Goals Diary
Not only is the super cute dip-dye cover of the Mi Goals Diary to-die-for (hahaha), but each week includes a goals section as well as inspiring quotes throughout. Ah, beauty AND brains–bring on an epic 2016!
3. Byredo Candle
Candles have long been hailed as the gift to get when you have no idea what to get. However, if you opt for a BYREDO Candle you'll show you definitely know what you're doing!
4. QCP Limited Editions 2015 Box Set
Supporting the Queensland Centre for Photography has never looked better, the 2015 Box Set is eye candy to the max thanks to all the talented photographers.
5. Beach People Round Towel
A beach trip is just not complete without a Beach People Round Towel… go on make her life complete already!
6. Karen Walker Creeper Sunnies
Hot summer rays, need cool summer shades! These Karen Walker Creeper Sunnies is a gift that won't go to waste this season.
7. Ancient Greek Jelly Sandals at Maryon's
Winged jelly kicks by Ancient Greek Sandals are kind of an unlikely no brainer. We're sure the cool chick in your life will agree.
8. Christie Nicolaides Lido Earrings
Christie Nicolaides earrings are the perfect adornment for silly season looks, New Years Eve and beachside events.