Scientists entrenched deep in a high-tech lab in Switzerland have worked out that people who only go out on Friday and Saturday nights are wasting 71.42857% of the week's resources.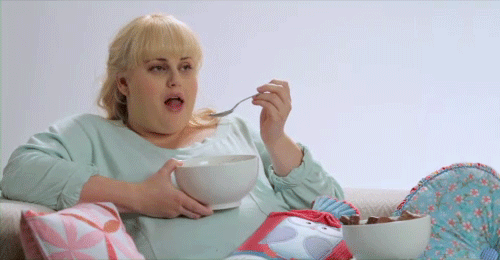 There are plenty of other days of the week to exploit. (Five, in fact.) While most of us are familiar with the Sunday session, Mondays through Thursdays are grossly neglected by many Australians when it comes to going out and having fun.
Especially for those of us who are single, weeknights should be embraced, not ignored. While couples love to sit at home knitting baby garments and eating quiche, those who are still unfettered should be out there enjoying themselves when bars are less crowded, dinner specials abound, and the atmosphere is generally more chilled and convivial.
Overlooking the potential of weekday shenanigans is like only using 10% of your brain (this is not an endorsement of LSD, there are other ways to expand your mind, kids).
It's also like when Medieval Europeans refused to eat potatoes because they thought they were poisonous. Weeknights are not poisonous, you fools! You can boil them and make delicious mash with butter, or you can fry them and put salt and balsamic vinegar on them or bake them in the oven with bacon bits and sour cream and cheese!
Going out during the week should be a staple of every single person's diet, not a rare oddity to be enjoyed every once in a while.
Are you guilty of not using your weeknights to their full advantage? Want someone to organise a weeknight party for you, where you can bring your pals, meet some new (very attractive) people, and score a round of drinks on the house? Of course you do, you gorgeous fool! Head on over to Winger, where they are all about the weeknight party.

And, while you're at it, check out our suggestions below for the best bars and restaurants in Brisbane for you (and your group of 6) to hit up during the week.
The Fox Hotel | South Brisbane
This jaunty pub at the tip of South Bank barely misses a beat as the weekend fades and the working week begins. There always seems to be something going on at The Fox, no matter what day it is. Little wonder this place is so popular!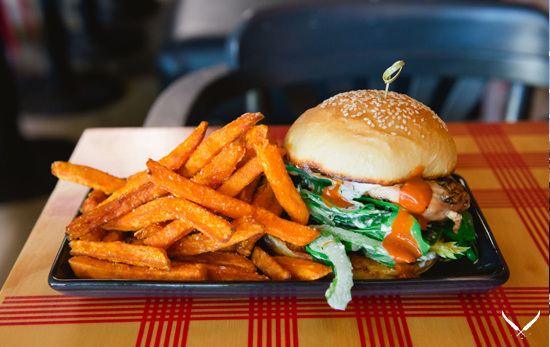 The Alliance Hotel | Spring Hill
Spring Hill institution The Alliance Hotel don't need no rest days. Whenever you want them, they'll be there, churning out boutique beers, superb wines, and magnificent steaks in a stately setting for your eating and drinking pleasure.
Toro Bravo | Fortitude Valley
A vibrant atmosphere always prevails at the Spanish-influenced Toro Bravo in the Valley, which should hit the spot whether you're having an intimate evening out with a special someone or a rowdier get-together with a bunch of friends on a Winger. The tapas are exquisite, and don't forget to try the sangria, because if drinking during the week is wrong, we don't want to be right.
Pony Lounge & Dining | CBD
Despite what I first thought, this is not a bar themed on Ginuwine's 1996 R&B smash hit, 'Pony.' Rather it's a luxurious restaurant and drinking establishment featuring amazing food, an extensive wine and cocktail list, and gorgeous views of the River and Story Bridge. So if you're around the Eagle Street Pier during the week and in the mood for a drink or a bite to eat, look no further than Pony.
The Port Office Hotel | CBD
If you wanted to, in theory, you could probably head into The Port Office multiple times over a seven day period without getting bored with it, such is the diverse selection of bars and lounges spread throughout the establishment. Not that we are endorsing partying all the time, of course.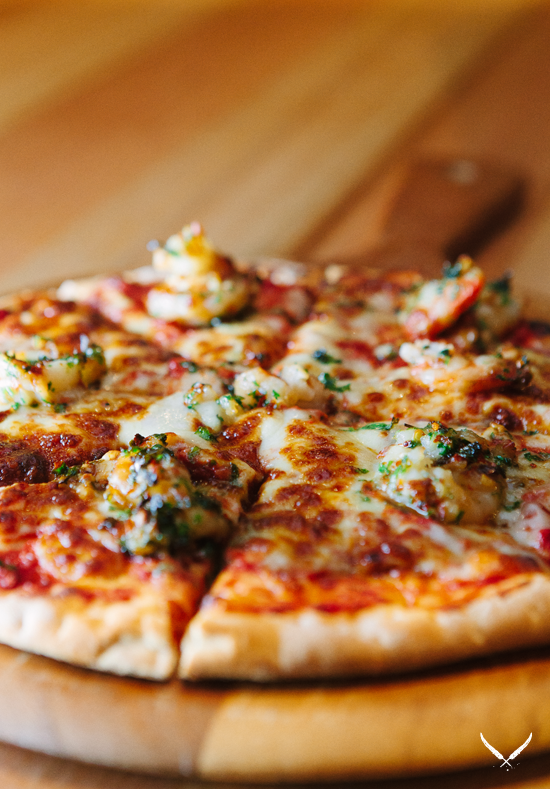 Era Bistro | South Bank
Another South Bank gem, Era Bar and Bistro is an ideal stopover if you're on your way to a mid-week show, as it's just across the road from the BCEC and a short hop from QPAC. Lovely Australian cuisine and a fine selection of wines make it worth a visit even if you don't happen to be in the area.
Mighty Mighty | Fortitude Valley
Open seven days a week, Mighty Mighty ensure you never have to be without your supply of finger-lickin' American-style BBQ deliciousness to pick at or feast on. And yep, they'd be much obliged to sort out your drinkin' needs, too.

Looking for something to spice up your weeknights? Keen to have a great night out with your mates, have your first round shouted at one of Brisbane's best bars, and meet some new peeps while you're at it? Check out Winger then, whydontcha? It's a new invite-only online social club and it's pretty rad. Click here to find out more.
Image credits: Daniel Maddock, Giphy
TUL Note: Hailing from the 'Paris of the South,' Bundaberg, Dan Colasimone is back in Brisbane after spending the better part of a decade living overseas. He also writes about sport. He once completed an Arts degree. Twitter: @DanColasimone