In today's fast paced and increasingly connected (or is it disconnected?) world, we are, more than ever, on a hunt to find opportunities to slow down, reset and unearth our artistic talents. It's a movement that's spurred a resurgence of traditional forms of crafting—the therapeutic process of creating something with our hands, whether it be for stress relief, creative expression or the simple joy of producing something we can hang on the wall or gift to a friend and proudly say, "I made that".
For some, this rustles something deep inside, igniting a passion and desire to turn a hobby into something more, a side hustle or better yet, a full time business.
We chat with two local ladies who've done just that.
EdenEve Macramé was born in 2013, before macramé was trendy. Founder Amy Mullins had been hand knotting and weaving homewares products in her downtime and was soon generously sharing her skills at workshops (interestingly, she was the first ever teacher at much-loved studio The Craft Parlour), was getting commissioned for large statement pieces and hiring arbours for wedding ceremonies and photoshoots.
After teaming up with fellow creative Marnia Ryan-Raison, when demand far exceeded her available time, they went on to build a successful online store selling DIY macramé supplies and finished products, and have published two how-to macramé books which have been published in seven languages and sold worldwide. We take five with Amy and Marnia to understand how they turned their hobby into a viable career, while reinventing the art of macramé by infusing old techniques with modern designs.
What were you doing prior to starting EdenEve Macramé?
Amy: I begun EdenEve Macramé in 2013. At that time I was a stay-at-home mum with a six-month old. Prior to this period I had recently graduated university and was working in hospitality. I was very fortunate to have Marnia join me in 2015.
Marnia: I was running a similar creative business, and a mother of three. It was a real balancing act. When Amy suggested we join forces to share our skills, share the load and bounce ideas off each other, I happily agreed. And the rest is history.
When did you know you were onto something special?
When we started, Macramé wasn't the creative force that it is today. We were lucky enough to see an amazing response to our work very early on in the business.

What have been the biggest challenges turning your hobby into a business?
I think the biggest challenge has been the balancing act of giving yourself time to create freely but also work on the business side of things.
How did you balance your side hustle with your day job?
Amy: Because I was a stay at home mother, I wasn't working full time so I didn't have the pressure of working for someone else and trying to start a business. It all happened really organically, and by the time I may have returned to a day job, things had picked up with EdenEve so I didn't have to. It's been one of the greatest blessings being able to be a mother and get paid to be creative.
Marnia: I have always been lucky enough to have amazing support in my life; I don't know if I would have been able to do it without my wonderful family and friends.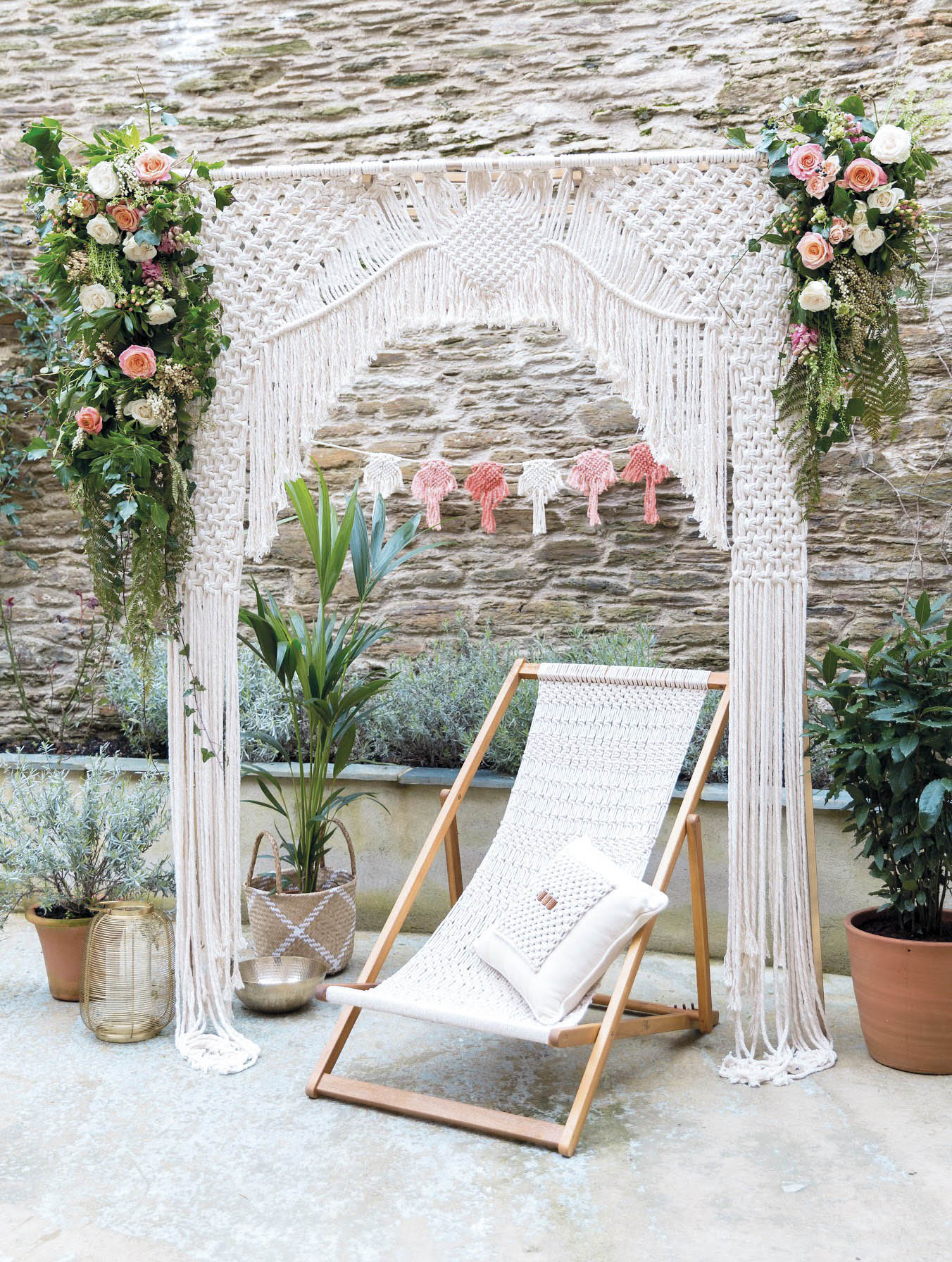 What's the best piece of advice you've received from someone?
You don't learn to walk by following rules. You learn by doing, and by falling over, and it's because you fall over that you learn to save yourself from falling over.
What have been your biggest "pinch me" moments so far?
Initially it was the overwhelming response we had from our creations. Then when we were first contacted to do our book by publishers from the UK, that was definitely a massive "pinch me" moment. It solidified the fact that people truly believed in our abilities. Then to become authors of a book that is sold worldwide and published in seven different languages!? Let's just say, most days we are pinching!
You generously share your skills at regular workshops, tell us about that.
We love teaching, and genuinely get so excited to teach every workshop. There is something so special about inspiring other people to explore their creative ability and seeing the joy it brings them. There has been a fair few who have gone on to create creative businesses similar to ours, which is amazing!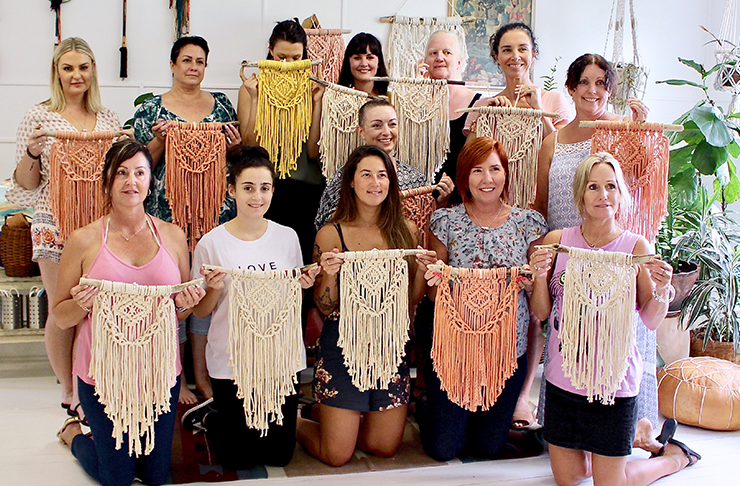 What does your average day look like?
It's always very different; some days it's solely making and packing book and supply orders. Others it's workshop preparation, admin and/or content creation.
What advice would you give to others wanting to turn their hobby into a business?
Be realistic in your expectations. A strong business doesn't happen overnight. Allow for times when sales may be slow and don't beat yourself up or give up if times get tough, because that is the nature of business. We feel personally the best designs or moments of creativity occur when you are at peace and being your authentic self. When your work reflects you and isn't affected by what others are doing or what you think you should be doing—so just believe in yourself!
Is there anything cool coming up that we should know about?
Well, we are actually in the final stage of our second book 'Macraweave'! Macraweave is your must-have guide to macraweaving, the exciting new craft that brings together two of our favourite fibre arts: macramé and weaving. Combining the essential knots of macramé with fundamental weaving techniques, you will discover how simple it can be to work with texture and colour to make beautiful pieces for your home. So, start stretching those fingers because we think you're going to love it!
Where can people find you?
Website: www.edeneve.com.au
Instagram: @edeneve.macrame
Facebook: www.facebook.com/edenevemacrame
Pinterest: EdenEve Macrame
Or, join us at a workshop at The Craft Parlour in Miami
Image credit: Supplied