You'd be hard pressed to find someone who doesn't adore sartorial sister act Jess and Stef Dadon. From their perfectly curated Instagram account How Two Live (with 99k followers and counting), to their brand-new podcast and amazing vegan shoe range TWOOBS, the siblings are the definition of boss babes.
Transitioning from fashion bloggers to entrepreneurs, the duo is solid proof that hard work, quick thinking and persistence are the key to success. Which is why we couldn't think of anyone better to kick off Urban List fashion month with than them.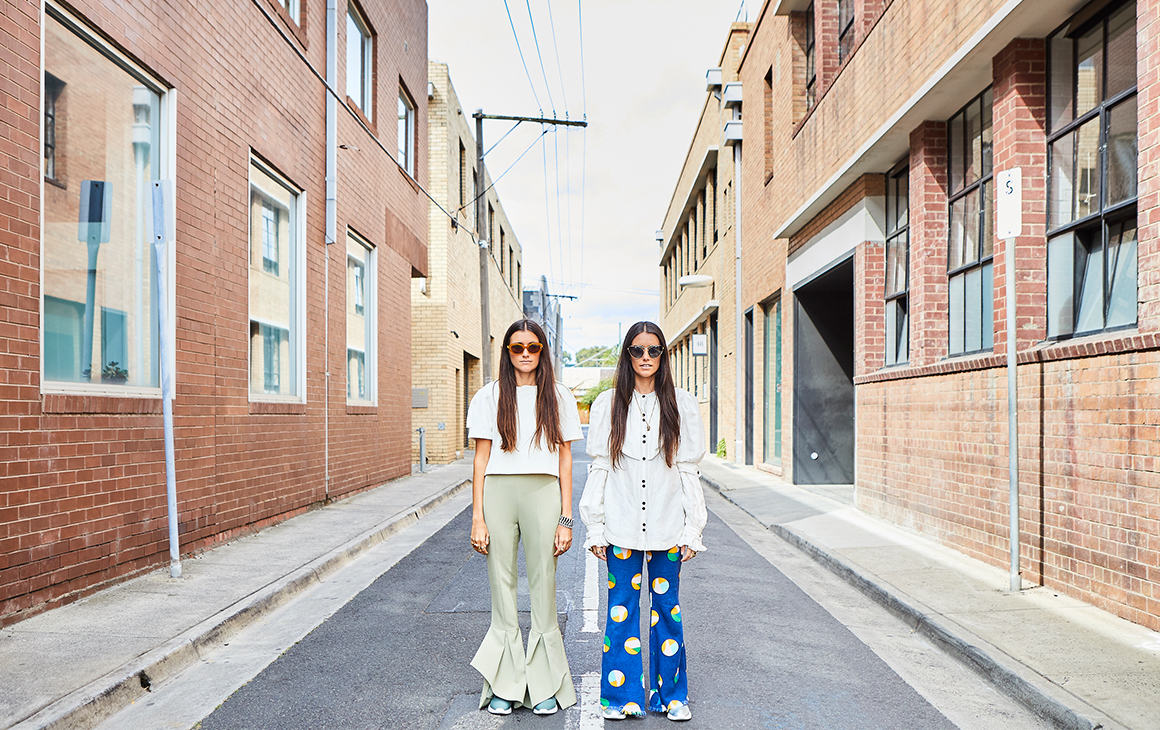 You both have incredible style. What are some of your earliest fashion influences?
Well thank you! Our grandmother is one of the most stylish women we know, and there has always been so much thought that goes into every element of her outfits, down to the nail polish. We have strong memories of playing in her wardrobe as kids, and occasionally she would let us each choose a piece to take home.
Growing up we were always influenced by the Olsen Twins, taking cues from them on what was cool, whether it was hair clips or crop tops. Then as we got older we had a real love for the personal styles of Rachel Zoe and Anna Delo Russo. Watching their careers was what got us really excited about the fashion industry.
You guys went from blogging to designing shoes, how did that come about?
Blogging opened so many doors for us in the fashion industry and beyond; it allowed us to work with a lot of incredible brands we admired, meet people in the industry and make great connections. We always viewed it as just the beginning of what we dreamed of creating. About a year into the blog we collaborated on a capsule collection of five shoes with Windsor Smith, which was our first foray into product design, and it was at that point that we looked at each other and went okay this feels like the right next step for us. (Pun intended!)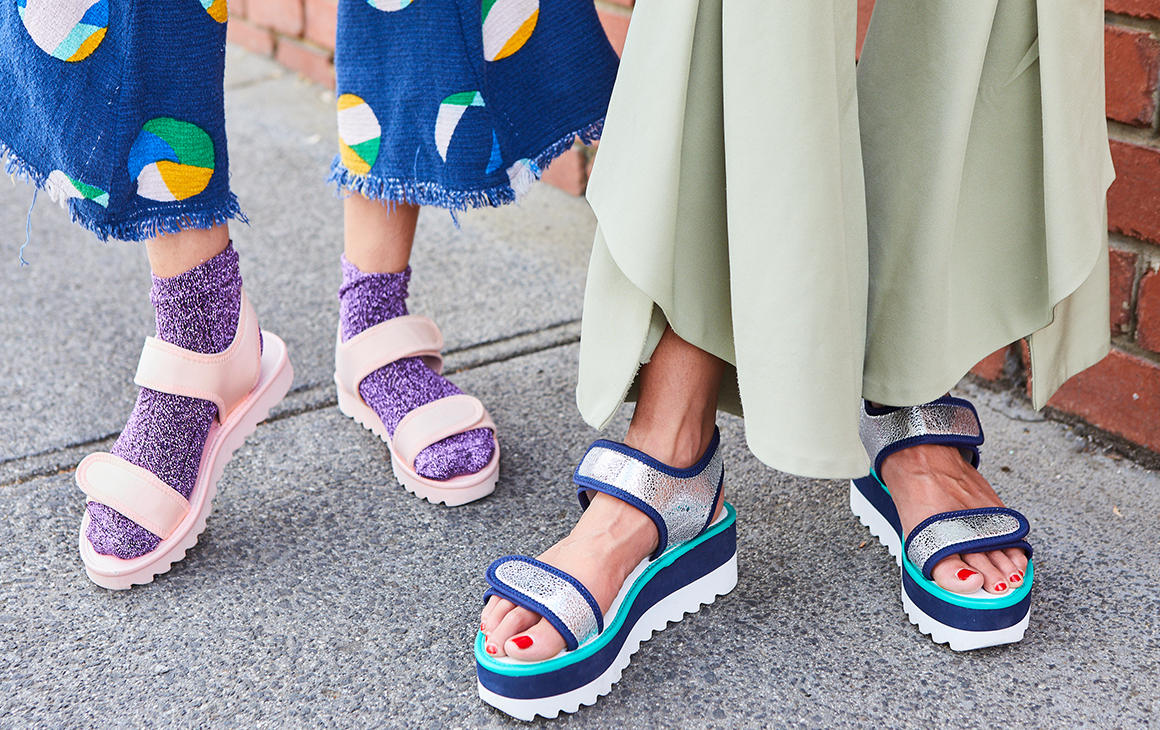 How did you initially get TWOOBS off the ground?
When we decided we wanted to start a label we really had no technical product development knowledge, so the first step was speaking to as many people in the industry as possible to try to gain as much knowledge as possible. Once we had the product down, we wanted to launch with a bang, so we staged a guerilla marketing stunt at New York Fashion Week where we put on a show for $500 (You can check out a video here). From there it was about getting the product into as many hands (or feet) as humanly possible.
Why was it important for TWOOBS to be vegan-friendly?
We've always been huge animal lovers ourselves, so it wasn't even a discussion when we set out to create our own label, it was just a given. It wasn't until we started heavily researching the footwear industry that we realised what a need for disruption there was and we were proud to be one of the first leading the way. Now it's so amazing to see the entire industry begin to re-evaluate their use of animal products, and we have no doubt the shift will continue.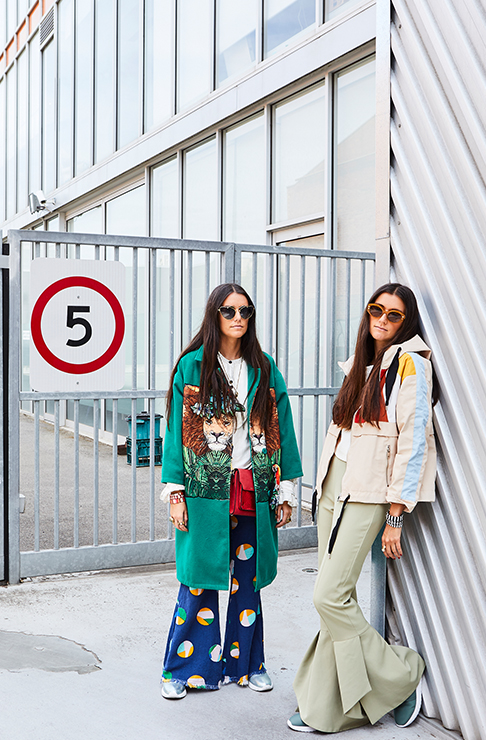 What were some of the biggest challenges you faced and how did you overcome them?
Our first collection really wasn't as well received as we had planned. Through How Two Live we'd been a part of the Instagram era where new brands could put things on influencers and they would become an overnight success, and we thought TWOOBS would be the same. The first collection launched with influencer marketing as the main driver of sales, which we honestly didn't see a lot of sales from. At that point we could've jumped ship and moved onto something else but our gut told us we were onto something, so we pivoted our strategy to be more focused on digital marketing (Facebook and Insta ads) and that was when we began to see real growth.
How important have mentors been to your career?
Our business really wouldn't be where it is without the guidance of our incredible mentors, which is why we launched How Two Live: The Podcast, so we can pass on the advice we receive to as many people as possible. We've been very lucky to have the help of some brilliant women like Cathryn Wills from Sans Beast and Sharon Thurin from Slim Secrets, both of whom have been so generous with their time and taught us so much. The first thing we encourage other entrepreneurs to do is find a mentor who can teach you and help you avoid mistakes they've already made.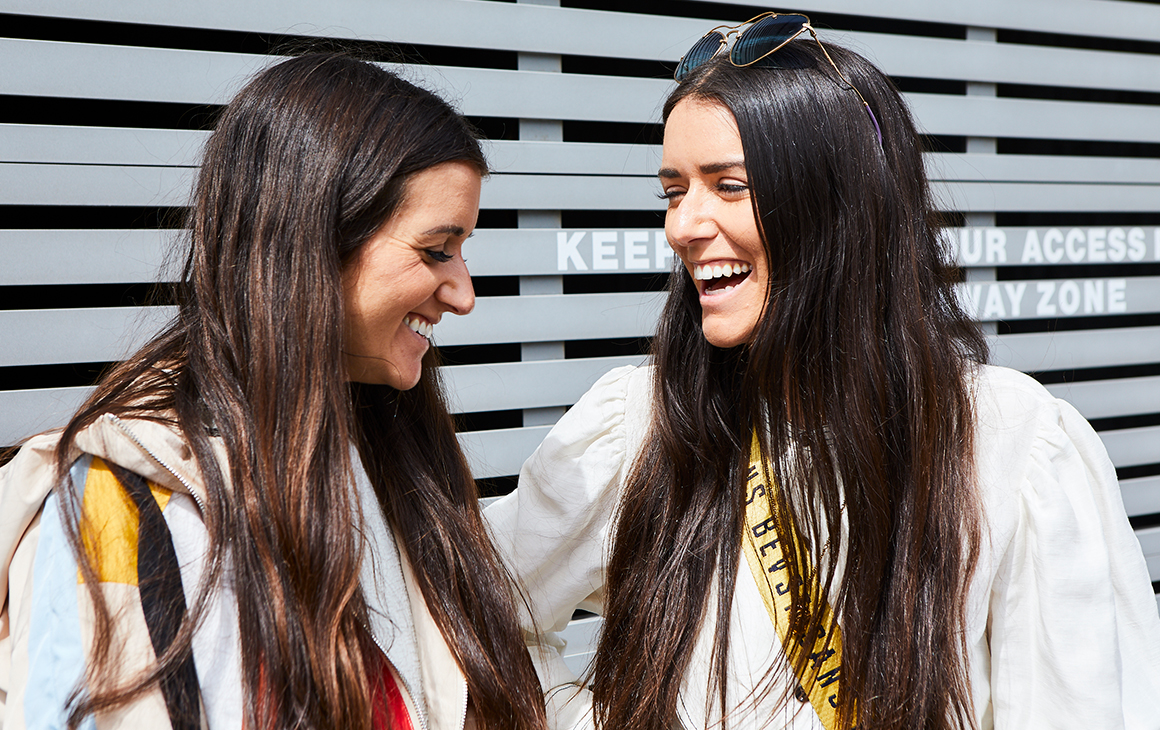 What have been some of your biggest 'pinch me' moments?
Having our shoes launch into David Jones was a giant pinch me moment, another was launching our own pop up store on Chapel St where we grew up shopping. Our podcast has allowed us to meet and interview a lot of people we admire, like Kristina Karlsson, founder of Kikki K. We often joke that our podcast is really just our way of trapping people we're fans of into an hour-long conversation with us!
What's the best thing about going into business with a sibling?
We obviously know each other so well and being from the same family we share the same core values, so there's a lot that goes without saying in our business as we tend to agree on the important stuff. In addition to being siblings we're also best friends, so nothing really feels like work when we're doing it together.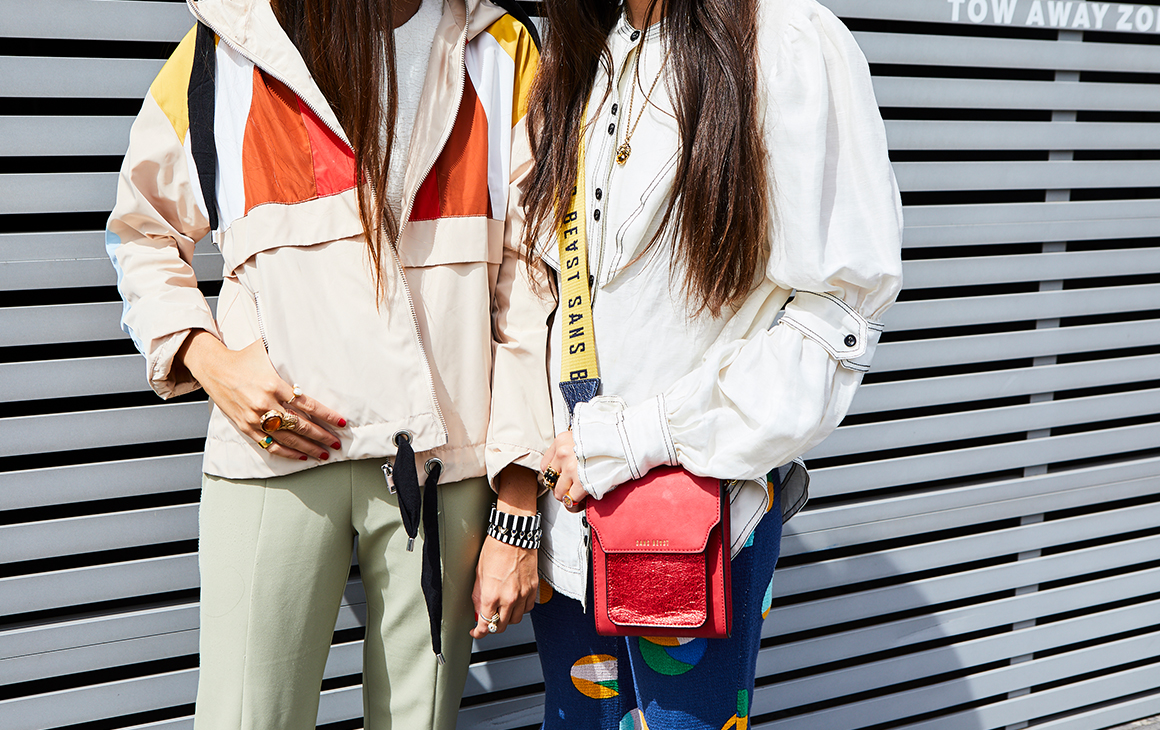 What is your advice for other entrepreneurs wanting to break into the industry?
Building a personal profile is really valuable and can be a key part of creating a successful business, particularly in the age of social media. Being active on platforms like Instagram and LinkedIn, following and reaching out to people in your industry, and even starting your own podcast, are the 2019 version of networking. It scares people but just think, it's way less scary than having to go to events all the time to meet people, and it means you can be doing it all from your couch—Netflix and network!
What's next for you both?
As we recently launched How Two Live: The Podcast, we're focusing a lot of time on that, and creating meaningful, inspiring content to counter all the negativity that's currently out there on the internet. Episodes are released weekly and are a mix of us chatting to mentors, as well as talking about how we built our business, in a totally real way of course, revealing all of the failures and horror stories that happen along the way, which people generally avoid talking about. We're also working on a couple of really exciting product collabs that will be released in time for this Christmas, and two completely new TWOOBS styles that are going to be released later this year!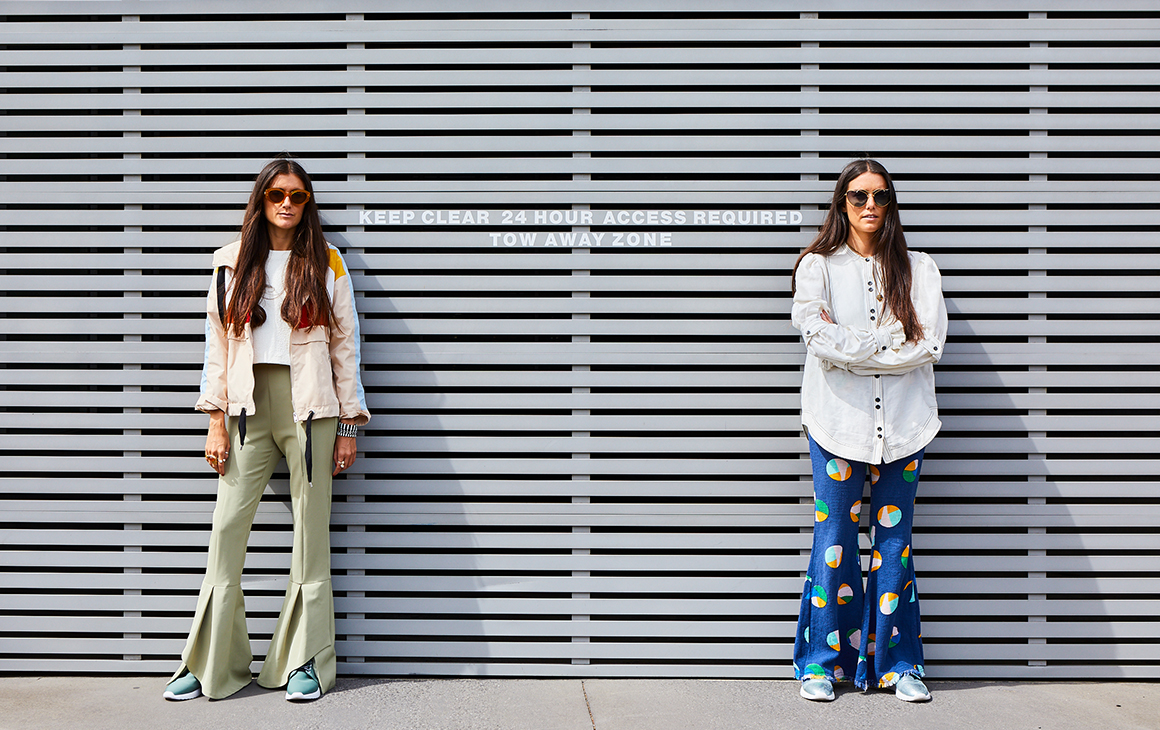 Finally, what's an average day like for you both?
7am: Yoga and walk the dog.
10am: Team meeting at the office.
12pm: Record podcast intro for the upcoming episode.
1pm: Team lunch and watch an episode of something (ideally Younger!).
2pm: Meet a potential TWOOBS stockist.
4pm: Put together a Pinterest board for an upcoming photo shoot.
6pm: Attend a launch event.
8pm: UberEats eggplant pizza from Baby and respond to emails.
9pm: Real Housewives and pet cuddles.
To keep on top of everything to do with side hustles, amazing jobs, and money, head to our Career & Money section.
Image Credit: Michelle Jarni for Urban List