When you're as fashion forward as us on the Gold Coast, you know that no outfit is ever complete without a little bling.
Being home to so many creatives who are killing it with their skills makes our homemade dream catcher look like hoola hoops gone wrong. But hey, at least you tried, right? With local designers as good as ours, you need not look further than the immediate stomping ground when picking out your next favourite accessory—and what better way to do it than by hearing from their creators themselves. Jewellery boxes everywhere are overflowing with unique, handmade pieces made right here on our home turf by these talented up and comers.
From twinkling hoops to elaborate finger huggers, each adornment has an intricate story to tell, just like its designer. We chatted with five local creatives that you'd be loopy not to keep your eye on.
Simon Goodburn | Ribs & Dust
Avant-garde, classic, bespoke
Tell us about your brand and how you got started.
The brand started from our own love story. When I was hunting for an engagement ring some years ago, I couldn't find anything that inspired me. Coincidentally, I was offered an opportunity to learn silver and gold smithing at that time, so I learned the ropes and developed a deep love for creating bespoke jewellery. Since then, I've been developing an aesthetic, exploring and experimenting with all the different facets of the craft as well as up skilling and learning from the masters of the trade. Better still, I get to share the joys of other people's stories too, as I help to create timeless pieces for their loved ones. 'Forged in love' is a phrase at the core of the brand, something that I strive for in each and every piece. Ribs & Dust is more interested in creating heirlooms than accessories, pieces that can be bestowed through families and generations, developing their own stories and character along the way.
What work is involved in creating each piece?
I usually kick things off by chatting with the person I'm making the piece for and discovering what it is they want to achieve. From there, I tend to start sketching some ideas on paper to give a foundation for the design. The next step is material selection, which is supremely important, particularly when sourcing stones and gems. I find that when working with the material, whether hammering, filing, bending, heating or melting, it will take on a bit of a mind of its own and usually the design will morph and evolve as I work on it. I guess it's a sort of improvisation, ultimately. Once the piece is complete, then it gets polished, textured, cleaned and boxed up, ready for its new owner.
Where do you draw inspiration from when designing?
I'm a huge naturalist at heart, so I'm definitely inspired by textures, colours and patterns that occur naturally in the wild. As well as that, I draw loads of inspiration from history and the masters of the craft; artisan experts that have been hand-making jewellery for generations, for all kinds of purposes. Another huge inspiration is people's love stories and family history; they are all so varied and unique, so I'm never short of ideas to incorporate sentimental concepts and fuse them with my own creative flare.
Check out Ribs & Dust on Instagram: @ribsanddust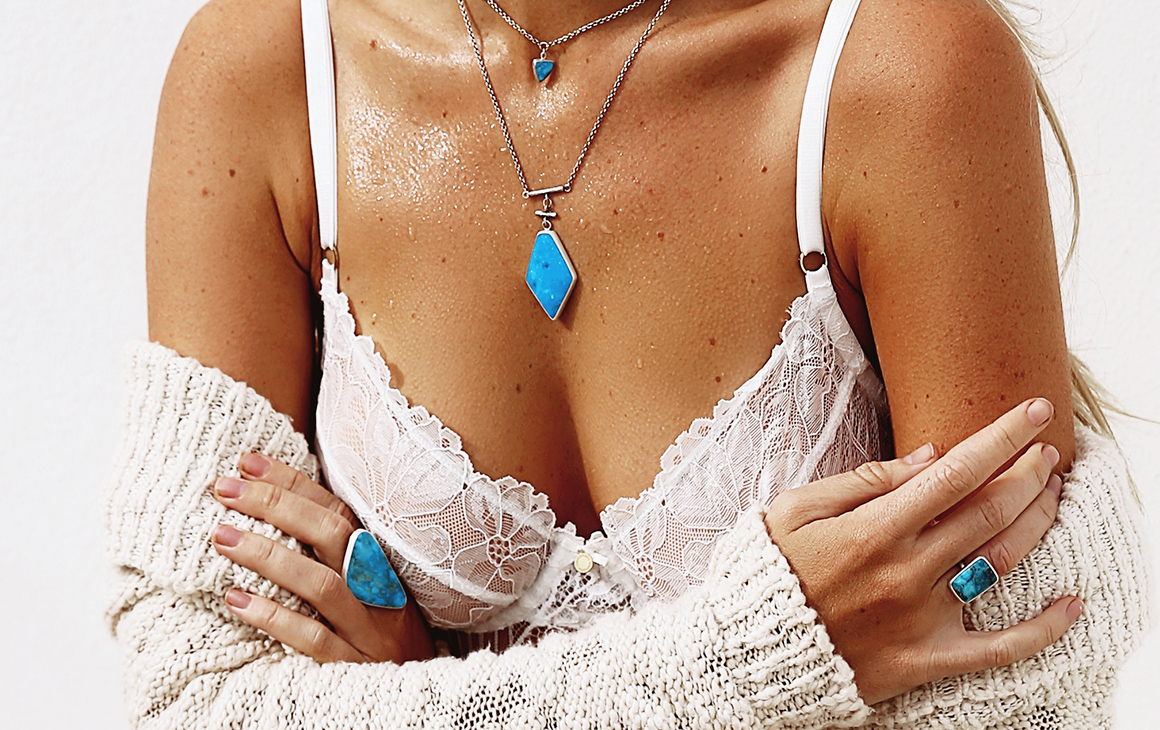 Luke Feeney | Bower The Label
Soothing, wistful, natural
Tell us about your brand and how you got started.
Bower is my creative outlet. I have always needed to make things with my hands; it is my meditation. For me there is something special about jewellery making that keeps me engaged and constantly challenges me. I initially learnt silver smithing because I wanted to make something special for my partner. I didn't want to just buy her a piece of jewellery not knowing how it was made or where the stone came from. I feel that when I make something, a little piece of me stays with it. To say the least my partner loved the first ring I made, and I was hooked. Soon friends started asking for their own pieces of jewellery and not long after Bower The Label started.
Where do you draw inspiration from when designing.
The earth is my greatest inspiration. I love the thrill that comes from cutting through rough stone and exposing brilliant jewels to sunlight for the first time. The earth creates so much beauty! Bower The Label is all about letting the stones speak for themselves; a less is more approach. You don't need to do much to something that is already so beautiful. Of course, my other inspiration would have to be the women in my life. I love the way my partner's eyes light up when I give her a piece of my jewellery. It makes all of the hard work worth it.
What work is involved in creating each piece?
I make every single piece from start to finish. I source high quality rough stones, cut them and then set the jewel in designs of my own making. I truly hope that each piece of jewellery will become an heirloom. I want to make pieces that will last forever and am not interested in contributing to a throw away society. Jewellery is ultimately a symbol of love; pieces of wearable art that you can give to someone you love. I can only hope that my pieces of jewellery will be handed down with care from one generation to the next.
Check out Bower The Label on Instagram: @bowerthelabel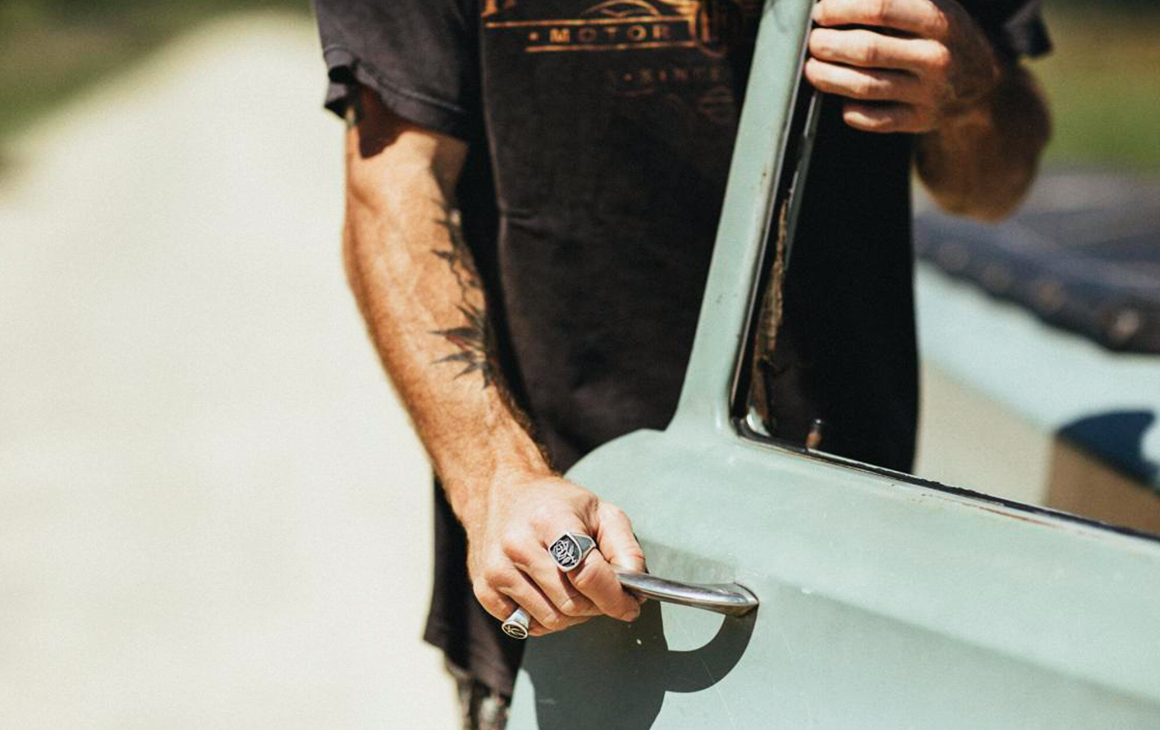 Ash & Dean Butt | Cort Jewellery
Rustic, rockin', charming
Tell us about your brand and how you got started.
We are a husband and wife team based on the Gold Coast, creating unique handmade pieces of jewellery specialising in signet rings. Ashley worked in the retail jewellery industry and realised she wanted to create her own jewellery. She studied as a silversmith while working part time and started making jewellery for herself, friends and family and with the help of Instagram she started selling online. We really found our direction when I asked Ashley to make me a signet-style ring with a ship's wheel design incorporated. From there, we grew and found our brand identity together and Cort was born.
Where do you draw inspiration from when designing?
We tend to seek inspiration from our everyday surroundings and the simple things in life. Living on the Gold Coast has definitely played a part in our design, from the relaxed vibes, beautiful beaches and scenery. We also like to incorporate a small touch of traditional style tattooing into some of our designs.
What work is involved in creating each piece?
It does vary from piece to piece, but a few steps we use across the whole range involve wax carving, sawing, filing, soldering, engraving, emery papering, polishing and oxidizing. These are just a few steps involved and we do all of them in our studio.
Check out Cort Jewellery on Instagram: @cortjewellery
Samara & Julie Baunach | Wild Heart Jewellery
Bohemian, edgy, earthy
Tell us about your brand and how you got started.
It initially started as a hobby. We went shopping for some jewellery in Burleigh and couldn't find anything that we really loved. And the stuff we saw, we thought 'we can do this and make it better!' We had old necklaces that we remade when they had broken; redesigned them and put them back together. And then it just kept going from there and all of a sudden we were doing the markets. We built the brand up and got into The Village Markets and Wild Heart Jewellery just boomed from there!
What work is involved in creating each piece?
Mum (Julie) is the sourcing guru, she scrolls through pages and pages of stones. Then we go to our local suppliers and dig through boxes until we find the right stones or crystals. We have to source all the other components too—the little bits and pieces people forget about. And then we wait for it all to arrive, sit down and put everything together. Sometimes the designs don't quite work out. When we go to Bali, we sit down with our Silversmith, give him our stones, crystals and drawings. He always comes back with an amazing product. Then it goes into production for a couple of weeks and we wait patiently (or impatiently!), he sends us the samples and the moulds, we approve everything, we wait for it to arrive and it's all go from there. Then we run product shots, upload it all. So there's a lot that goes into it!
Where do you draw inspiration from when designing?
Samara: When we go shopping for crystals and stones, I can see the pieces I want to make in my head. We never sit down and say 'okay, we have to design this.' It's more of a collective effort over time. Everything inspires us. It can be songs or things that people say and other designers inspire us a lot, too.
Julie: We've designed things in the back of cabs in Bali! You just can't tell when inspiration will hit.
Check out Wild Heart Jewellery on Instagram: @wildheartjewellery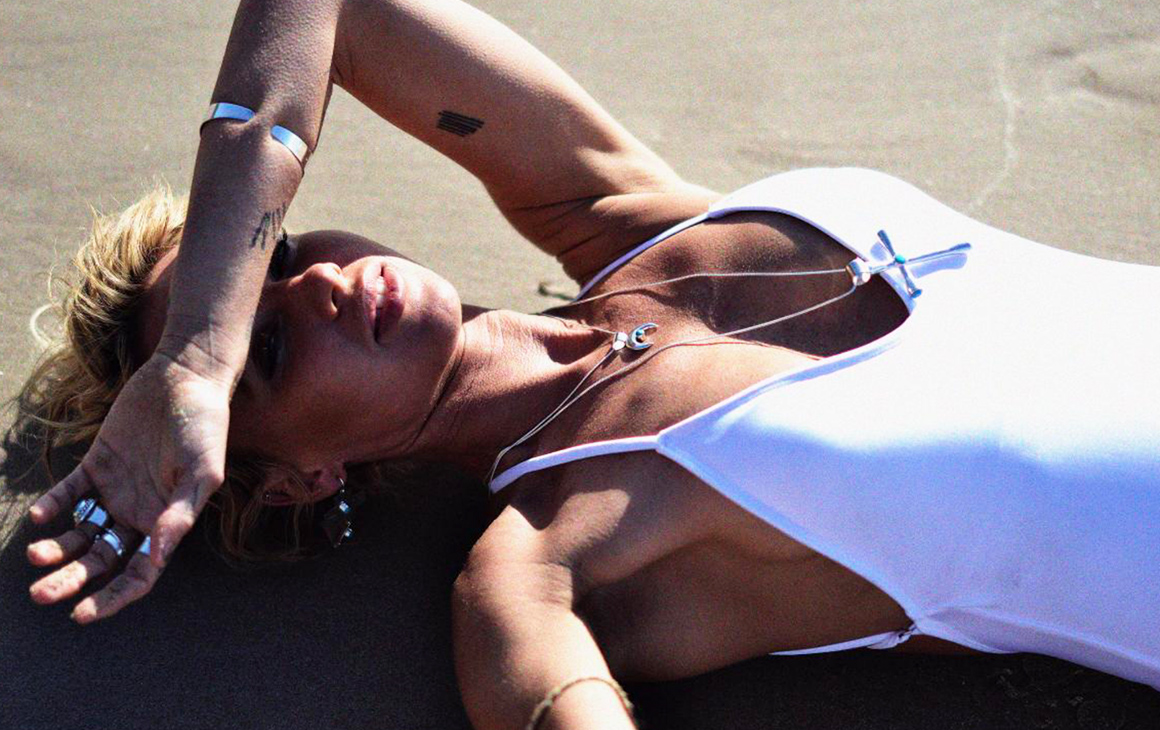 Kim Hurst | JBK Designs
Coastal, tribal, ethereal
Tell us about your brand and how you got started.
I dabbled in jewellery design before I got married, which was a very long time ago. After my girls grew up and flew the coop, I decided to return to my passion. I started making all my own pieces; I was making mainly one-off pieces, so whoever bought that particular piece would feel special, as they were the only person in the world to have one. My aim was to make the everyday woman feel anything other than everyday when wearing one of my pieces. My jewellery now has really evolved; I'm still making amazing custom pieces, but have also incorporated sterling silver into my range.
Where do you draw inspiration from when designing?
I love the ocean and my favourite colour is blue; both of these are an integral part of what I do.
What work is involved in creating each piece?
Making a one-off piece usually starts with me sitting in my studio and just making whatever comes into my head. I love designing the sterling silver pieces and never get tired of hearing my customers say that they love seeing something different.
Check out JBK Designs on Instagram: @jewellerybykim
Love supporting local? We've found seven new Gold Coast boutiques worth opening your wallet for.
Image credit: Ribs & Dust, Burnt Breakfast for Bower The Label, Cort Jewellery and JBK Designs