Let's be honest, weddings are the actual best. To promise forever with your soul mate surrounded by loved ones is truly something special. As far as details go, the venue is often the most important piece of the puzzle. It should be a space that reflects who you both are and is guaranteed to deliver the goods for a night of eating, drinking, dancing and love.
If you're newly engaged (congrats!) and you want the 'destination wedding' feel, but can't commit to the overseas trip that'll mostly certainly rule out half your grannies and aunts, your answer is a jaunt across the border to lush northern NSW.
Move over Byron Bay, because the Tweed Coast is seriously blossoming with wedding deliciousness. Don't believe us? Ladies, grab your hubby-to-be or honorable bridesmaids-in-waiting and join this weekend's third annual Tweed Coast Wedding Trail, where you can experience the full range of magical ceremony and reception venues in our extended backyard.
Nine unforgettable venues including Plantation House by Fins, Summergrove Estate, Ancora, Mavis's Kitchen and Cabins, Osteria, Balalou and Ardeena will be throwing open their doors, beautifully styled and ready to welcome soon-to-be brides and grooms inside for a personal tour—all locations navigated with a handy self-drive map.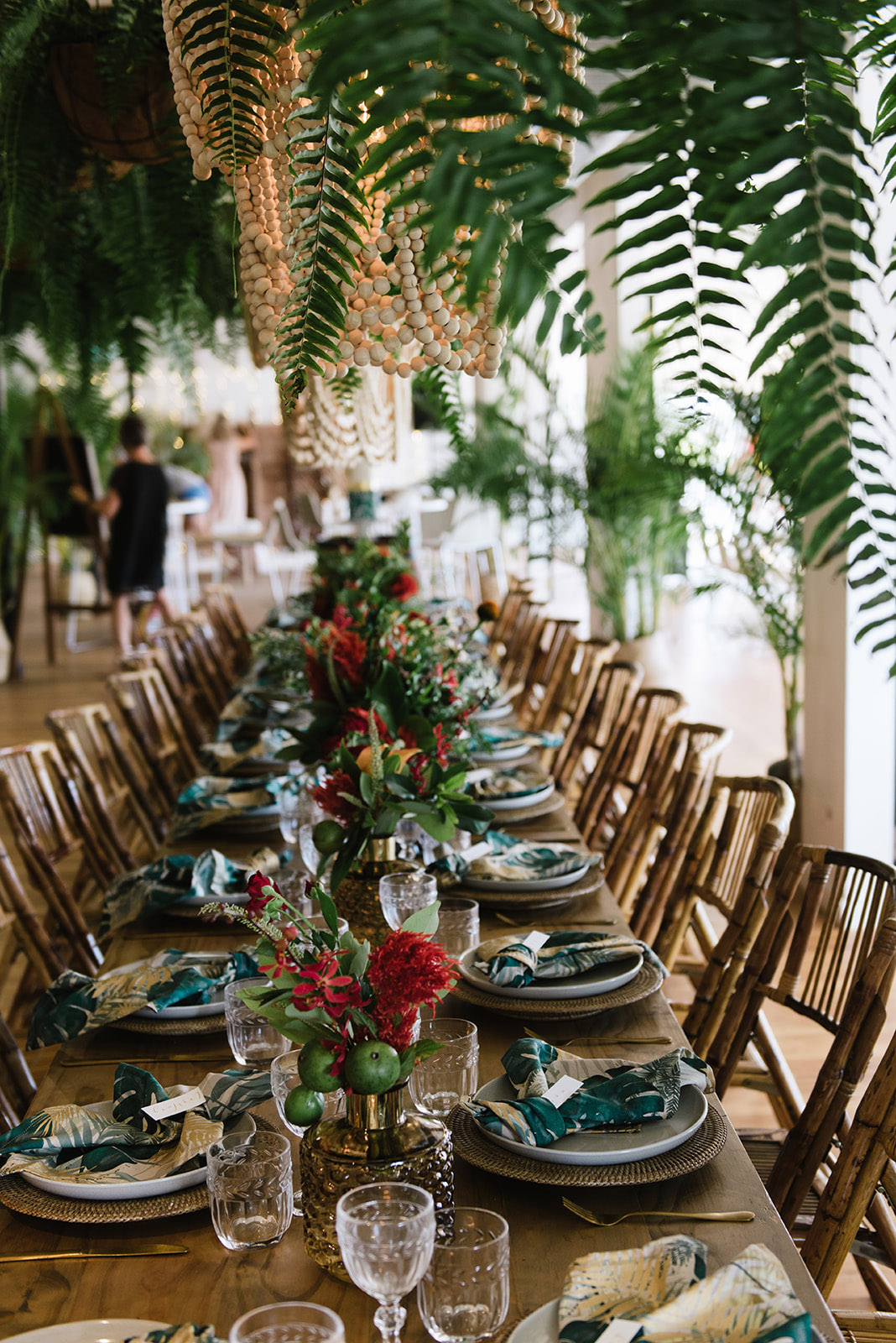 This is truly no run-of-the-mill wedding expo, prepare to be bamboozled with incredible possibilities. There will be samples, giveaways and plenty to discuss. With 150+ handpicked local wedding suppliers also participating (think: florists, stylists, musicians, caterers, cake designers, photographers, transport and more), if you're seriously organised you could walk away from the weekend with everything sorted, booked and deposits paid. Well here's dreaming, right?
Hosted by Tweed Coast Weddings—a one-stop guide for all your destination wedding needs
—this multi-venue open house is the ultimate opportunity to sample the region's offerings before heading home to the mood board and fussing over your options. Whatever your budget or dream location, whether it be oceanside, countryside, riverside or anything in between, you're certain to find what you're looking for at the Tweed Coast Wedding Trail.
Sounds like a productive way to spend your Sunday? You bet! Register your interest online to join the Tweed Coast Wedding Trail and receive your self-drive map.
The Details
What: Tweed Coast Wedding Trail
When: Sunday 19 January; 11am to 4pm (NSW time)
Where: Self-drive tour of various venues across the Tweed Coast
Cost: Free to attend, though registration required via the website
For more information, click here.
Image credit: Kirk Willcox Photography + Skyla Sage Photography