Veladora is the Gold Coast's newest hidden gem (it's so hidden, in fact, that even we won't tell you where it is; you'll have to figure it out for yourself.)
Step through the unsigned doorway and into an otherworldly, Mezcal-inspired speakeasy that only accommodates up to 30 guests at a time. Inside, you'll find some of the Gold Coast's most talented bartenders slinging signature margaritas, pouring ice-cold Tecate and shaking up the city's cocktail scene.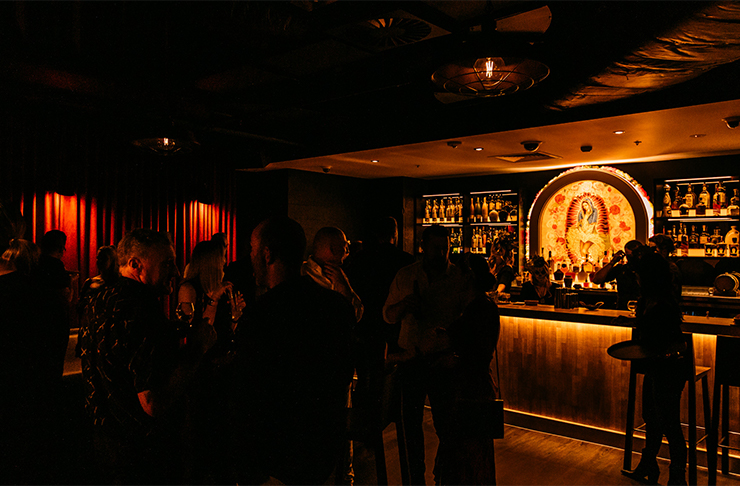 As if the hidden, underground aspect isn't enough to titillate your adventurous side, Veladora also serves up some strange snacks you'll definitely want to sample (or at least get someone to sample for you). From black guacamole with green ants and mealworm-seasoned salsa, to squid ink-infused popcorn and spicy peanut and cricket trail mix, let's just say you'll definitely be in for a wild night.
Veladora's exact location remains a closely guarded secret, but clued-up Coasties will know to cross the bridge where the Broadbeach monorail once lived and look for a red palm tree to light the way.
Veladora is open Thursday to Sunday, 6pm to late, so get out there and get exploring.
The Details
What: Veladora
Where: Somewhere in Broadbeach
Speaking of bars, here are all the best Gold Coast bars you should've been to by now.
Image credit: Supplied