If you've been about as active as us over winter (read: not very active at all, unless the fridge-to-couch walking loop counts), it's time to lace up your walking shoes and check out some of the little-known walks in Victoria. Not only are waterfalls at their strongest post-winter, but everything flora is in full-bloom and spring weather is usually sunny but mild (ie perfect for hiking).
These are the ten stunning walking trips (in no particular order) that are going to take your breath away. Most likely, literally.
#1 Zumsteins To MacKenzie Falls
Grampians
Running alongside the MacKenzie River and finishing at Victoria's much-loved MacKenzie Falls, this 7km-return bushwalk is a three-hour hike. It's worth the effort, as you pass gems like the Fish Falls waterfall which is reasonably unknown in the Grampians.
Take note: the Zumsteins picnic area is a perfect pit stop, if you're willing to lug the treats your crew is planning to consume. They've probably never heard of packing light, but you'll be glad for the candy, bathrooms and BBQ facilities mid-hike.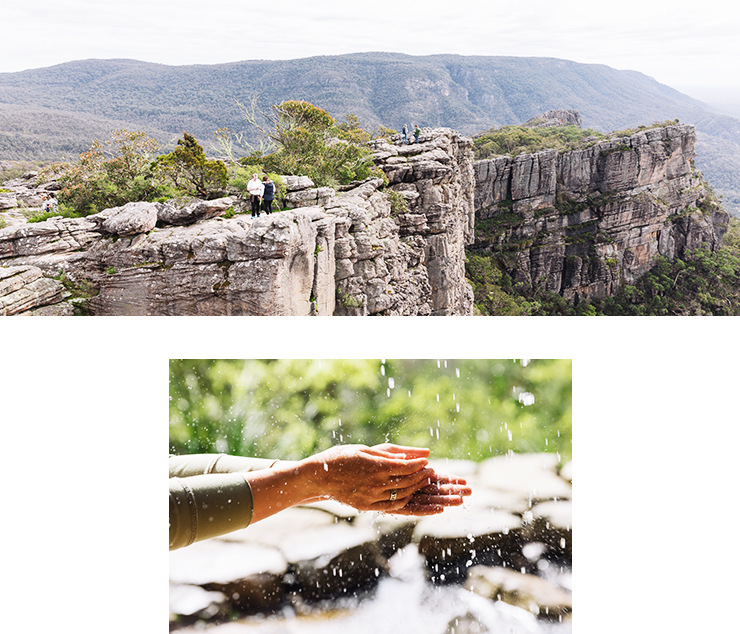 #2 Pinnacle Lookout
Grampians
One of the highest vantage points in the Grampians National Park, we recommend starting (or ending, if you've had that kind of night) at the crack of dawn to watch the sunrise. The hike is a 5.5km-return trip from Wonderland car park, and the walk does involve high steps and rock hopping. You'll be rewarded with one of the best eastern views in the state, including a plethora of wildflowers out and about throughout the hike. For more wildflower hot spots head here.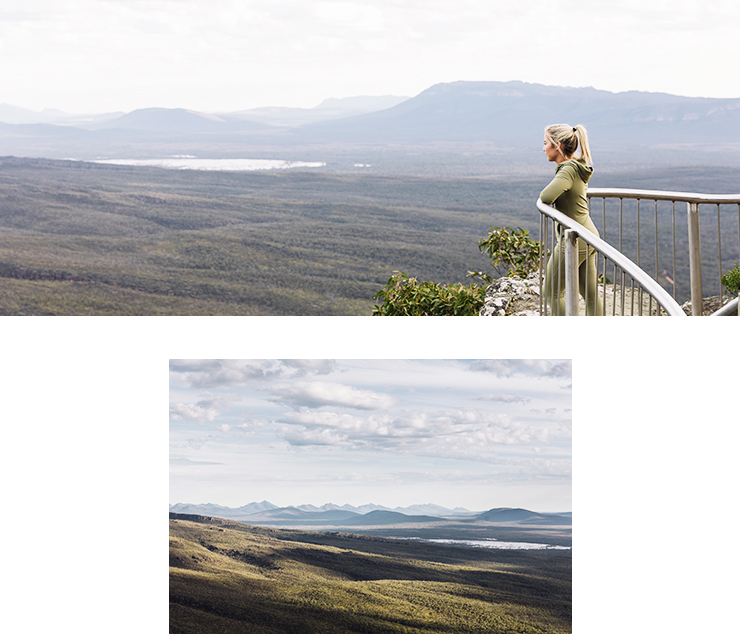 #3 Mt Rosea
Grampians
You won't ascend to Mt Rosea and Sundial Peak without some significant huffing and puffing, but the sweeping views over Lake Bellfield and Halls Gap is worth the effort. It's a 16km-return trip and will take up most of the day, so make sure to pack water (and snacks, so many snacks).
#4 Toorongo Falls
Gippsland
Sitting just under two hours out of Melbourne, you won't find a much better trip than the Toorongo Falls and Amphitheatre Falls circuit walk. The walk won't take you longer than an hour or two, with the two cascading (borderline fairytale shizz, if you ask us) waterfalls as your humble reward. You'd better pencil a date in your diary quick though—word has it the Toorongo Falls and Amphitheatre Falls are at their best until November.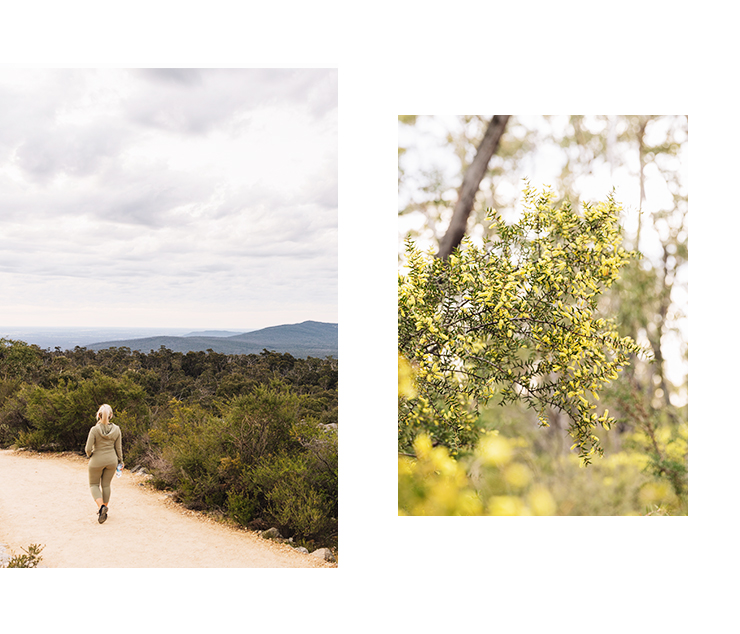 #5 The Den of Nargun
Gippsland
There's plenty to appreciate on your way down to the legendary Den of Nargun, including lush gully trails, waterfalls and lookouts. They're only slightly surpassed by the Den of Nargun itself. A 5km-loop which has some rocky sections towards the end, the den is culturally significant and a privilege to view. The entire walk forms part of the breathtaking Bataluk Cultural Trail, which explores Gunaikurnai Aboriginal history and culture.
#6 Mitchell River
Gippsland
If you're in the Mitchell River National Park and don't know where to start: look no further. The Mitchell River walking trail is the one to start on, although a reasonable level of fitness is required (it's the one time your activewear is extremely appropriate). Taking you from Angusvale camping area through to the Den of Nargun gorge, it's a 36km-return hike or 18km one-way.
#7 Cathedral Ranges Southern Circuit
Yarra Valley
Of the 15 tracks within the Cathedral Range State Park, the Southern Circuit is home to four— the Messmate Track, Wells Cave Track, Razorback Track and Jawbone Creek Track. If you haven't clued in, these tracks demand a little more than sandals and a selfie-stick, but no great Insta pic ever came from an average hike. You'd better head up before the summer to avoid sweaty selfies.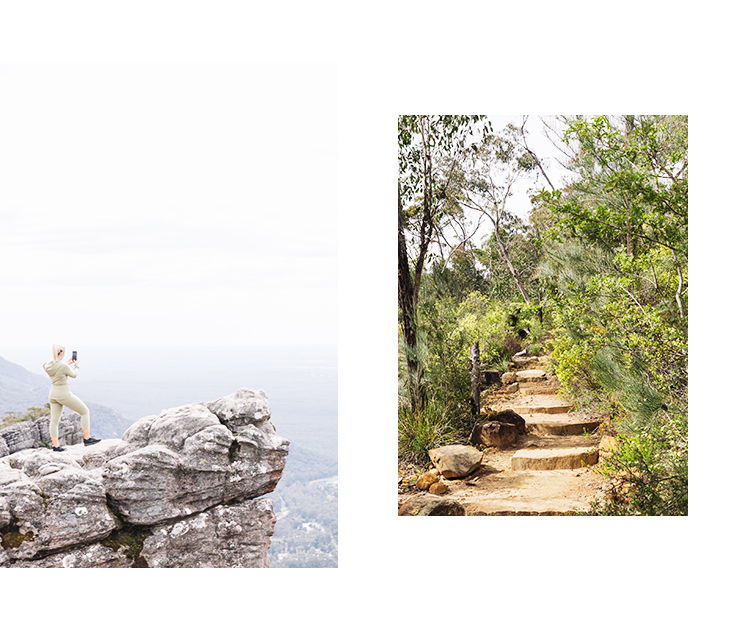 #8 Great Ocean Road Walk
Great Ocean Road
An epic eight-day hike not for the faint-hearted, the Great Ocean Road Walk takes you from Apollo Bay, through gaping bushland along the iconic Great Ocean Road, finishing at the Twelve Apostles. As you hike from east-to-west, you'll be treated to a rotating door of epic coastlines, remote beaches and friendly wildlife. There's a huge range of accommodation along the way, from motels to camping grounds according to how dependent you are on your hair straightener.
#9 The Coastal Walk
Mornington Peninsula
The Coastal Walk is part of the larger, 100km Mornington Peninsula Walk if you're looking for a milder hike. The surface is mainly fine gravel with some sections of compacted earth and sand, making it a reasonably easy expedition. There's an array of breathtaking lookouts along the way, including views of the ocean in full surf, and picturesque tidal rock pools.
#10 Point Nepean Walk
Mornington Peninsula
A gorgeous seaside walk, the Point Nepean Walk is one of everyone's all-time favourite hikes and a must for history-lovers. Fort Nepean was in service until the end of World War II, but you can still explore the centuries-old tunnels leading to gun emplacements, ammunition stores and bunkers, and inspect the historic cemetery.
Planning to check out some killer hikes? Make sure to have a sneaky peek at Visit Victoria's walking & hiking guide, or check out every event you need to know about this spring...some are super limited (*hint hint nudge nudge*).
Image credit: Griffin Simm for The Urban List & Provided.
Editor's note: This article is proudly sponsored by Visit Victoria and endorsed by The Urban List. Thank you for supporting the sponsors who make The Urban List possible. Click here for more information on our editorial policy.